Welcome to the EasyPeasy.co Newsletter - Issue #1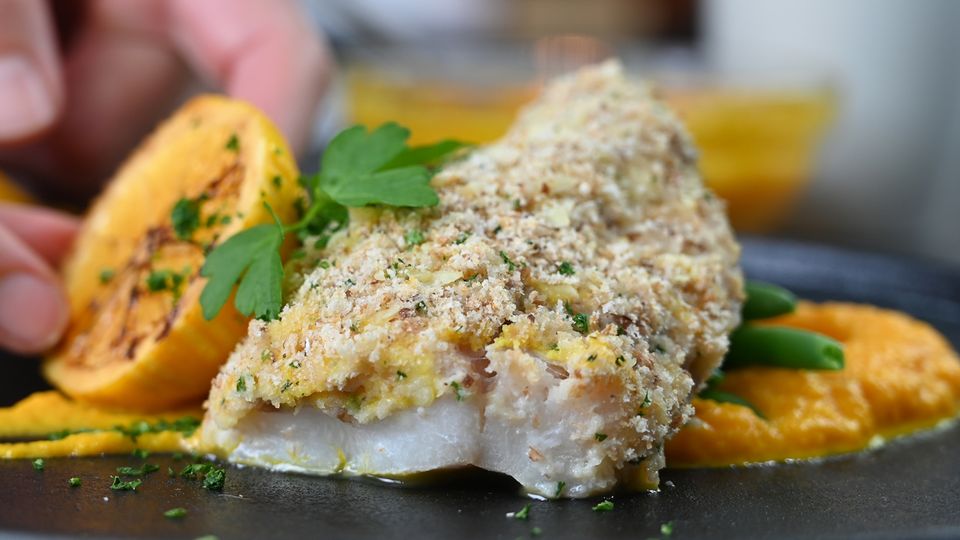 First things first, WELCOME to the first edition of the www.EasyPeasy.co newsletter. We're so excited to be able to connect with you on another platform and bring you more tips, tricks and ideas.
If you have any questions, suggestions or ideas for future videos or even just want to drop us a line to say hi, please reply to this email! Your feedback inspires us to keep making and uploading more videos :)
In this issue:
Fresh off the press (+ Recipes) - How to plate baked fish so it doesn't look bland
Inspiration from my kitchen - Shoestring fries with garlic and herb butter
Q&A - What is in mixed spice?
What's in the pipeline? - Simple chocolate decorations that don't need a piping bag
Fresh off the press... (+ Recipes)
The latest video has just been published! - How to plate baked fish so it doesn't look bland.
I'm not sure about you, but the idea of a fillet of baked fish conjures up the words pale, bland and colourless in my mind. So I was wondering how we can plate and present it so that it looks exciting and appealing.
Have a watch and see what ideas we came up with in this video…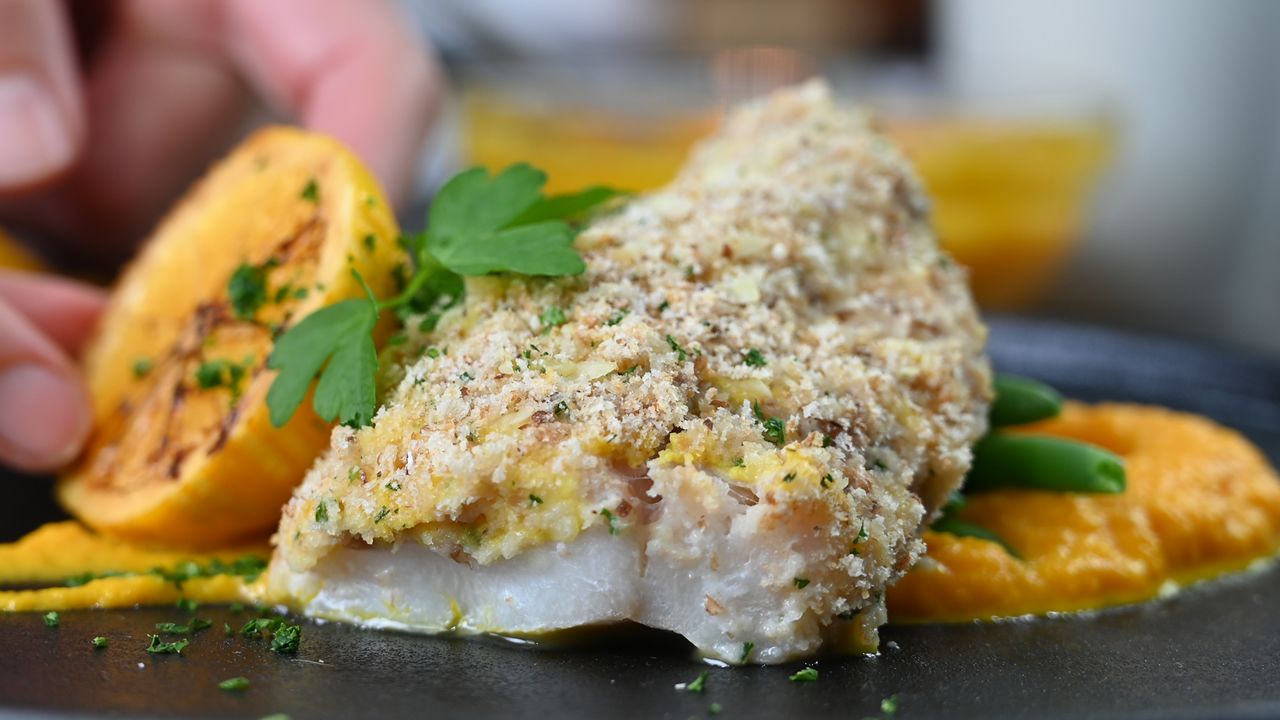 Baked Fish with Herb Crumb
Ingredients:
½ cup bread crumbs
1 Tablespoon chopped parsley
30g (1 oz) parmesan cheese, grated
1 clove garlic, crushed
Pinch of salt
White fish fillets
Dijonnaise/mayonnaise
Method:
Add the bread crumbs, parsley, parmesan, crushed garlic and salt into a food processor bowl and blitz until combined
Spread the top of the white fish fillets with Dijonaise (mayonnaise will work well too)
Press into the crumb mixture.
Bake in a hot oven (180 degrees Celsius, 350 Fahrenheit) for approximately 20 minutes.
Baked Fish with Lemon Mustard Sauce
Ingredients:
50g (1 1/2oz) butter
¼ cup fresh cream
1 Tablespoon mustard
½ lemon, juiced
1 Tablespoon onion, finely diced
White fish fillets
Method:
Add the butter, cream, mustard and lemon juice into a microwaveable jug and microwave in 10 second bursts until the butter is melted and a smooth saucy consistency is formed.
Put the diced onion into the bottom of a greased oven safe tray.
Place the fish fillets on top of the onion and pour over the sauce.
Bake for approximately 20 minutes at 180 degrees Celsius (350 Fahrenheit).
Carrot Puree - to serve with the fish
Ingredients:
2 carrots, chopped
20g (1oz) butter
½ cup milk
Salt
Method:
Boil the carrots until soft
Strain and add to a blender
Add in the butter, milk and salt and blitz until a smooth consistency is formed (adjust the liquid quantity to achieve the desired consistency)
Use as a side or on the plate to garnish your fish
Inspiration from my kitchen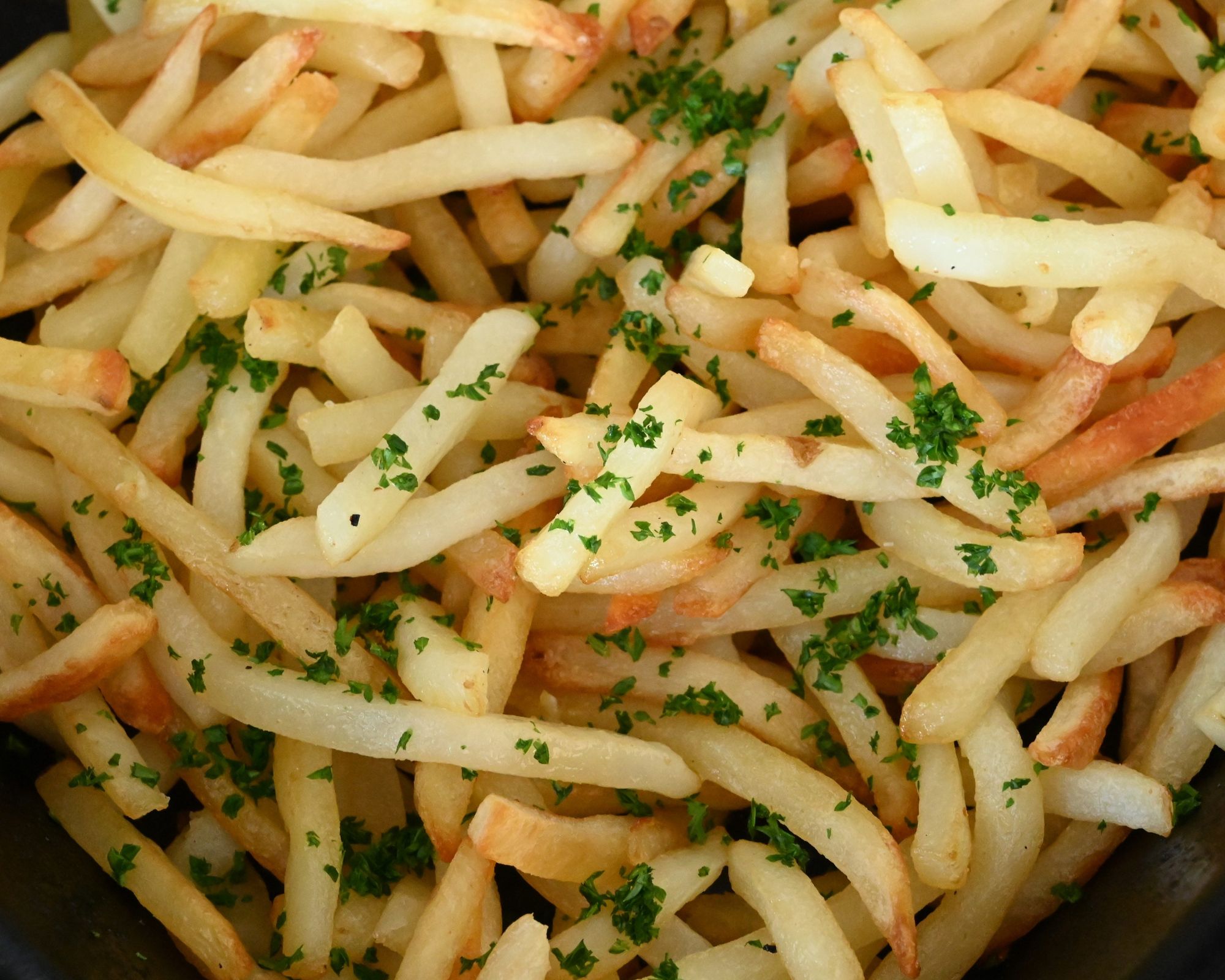 I recently enjoyed a meal out… yes it was only pizza and chips, but wow it was absolutely delicious! I'm still raving about it! I guess you can't really beat a woodfired pizza with Moroccan spiced roast lamb, mozzarella, capsicum, red onion, sun-dried tomato, feta, mesclun, pomegranate molasses, mint and lime raita can you!!
Anyway, with the delicious pizza came some equally delicious fries. On the menu they were called 'Seasoned fried tossed in garlic herb butter and parsley'. So guess what… I came home and decided I was going to try and recreate these delicious fries myself.
All I did was buy a bag of shoe string fries and bake them in the oven just as you normally would, but about 10 minutes before they were done I poured over a mix of garlic butter and parsley.
To make the garlic butter mix I:
Crushed a garlic clove or two and put it into a microwaveable bowl
Added about 50g (1 ½ oz) of butter and a splash of oil for good measure
Microwaved it for a few seconds to melt the butter
and that was it. I poured it over the chips and put it back in the oven for the remaining 10 minutes. Then I added a good handful of chopped parsley and salt and pepper, and voila!
It was absolutely worth it, in fact I think it's my new hack for taking ordinary fries up a notch! (and I won't tell you how many times we've had it since)
Q&A
I recently got asked this question on my YouTube channel. If you have any cooking related question you would like answered feel free to get in touch.
Q: What is in mixed spice?
A: This is a great question. Here in New Zealand you can buy what we call 'mixed spice' straight off the shelf. It's very similar to 'pumpkin pie spice' if you have that available to you.
Here's a recipe if you want to make your own.
1 tablespoon ground cinnamon
2 teaspoons ground allspice
2 teaspoons ground nutmeg
1 teaspoon ground cloves
1 teaspoon ground ginger
1 teaspoon ground coriander
¾ teaspoon ground mace
Mix it well to combine, and store in an airtight container.
What's in the pipeline?
Here's a photo of what we've been working on this week. Look out for a video coming soon where I show how you can make simple chocolate garnishes without needing any special equipment or paper piping bag mastering skills.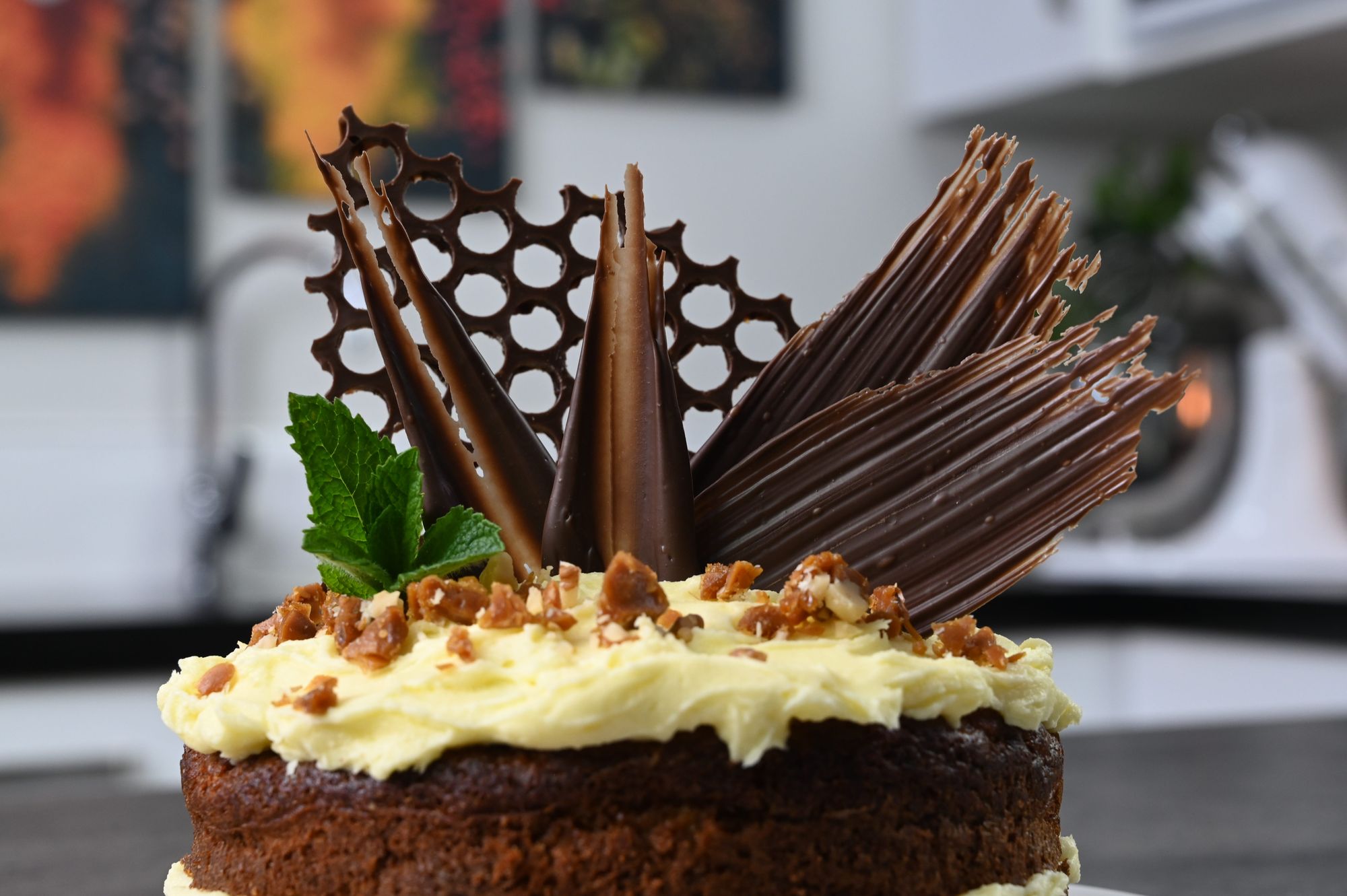 Happy cooking,
Taryn