Anzac Biscuits With A Twist? (+More!) - Issue #12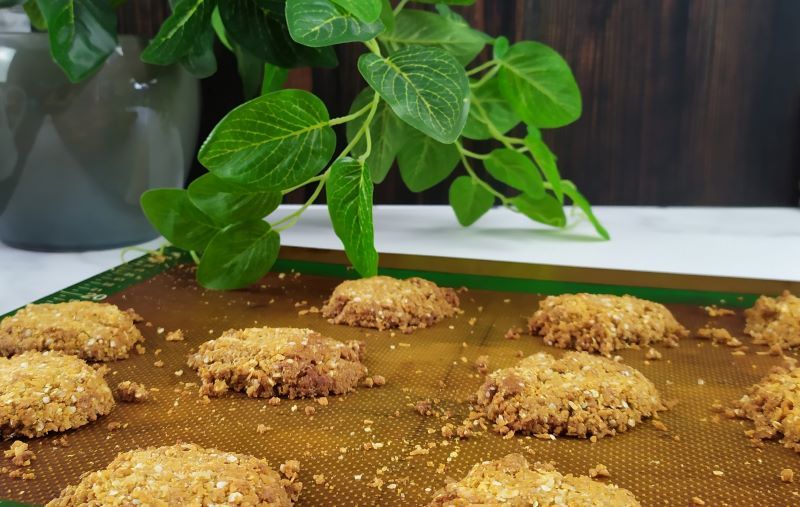 Hello Food Lovers,
Hope this email finds you having fun in your kitchen and experimenting with some new ideas. It's school holidays here and so it's nice to have a bit of extra time to make things I would often buy in school time.
Anzac day is next week, so making Anzac biscuits always features in our house at this time of year. Sometimes we make a basic Anzac biscuit dough and create some variations like Anzac slice, or even add a caramel layer in-between. In this issue I'll share a gluten free version (that's delicious for non gluten free diets too!) that went down a hit with our recent guests.
In this issue:
Inspiration from my kitchen - Don't miss out on Anzac biscuits because you're gluten free
What's in the pipeline? - Peppermint Crisp Tart revamped: Fine dining style
Old Video Throwback - Food colourings - Keeping it natural
Inspiration from my kitchen
Anzac day is on the 25th of April - it's a commemoration of the anniversary of the landing of Australian and New Zealand troops at Gallipoli, Turkey in 1915.
Here in New Zealand (and Australia) we often make Anzac biscuits to enjoy at home, but they're especially popular at this time of year. They're a delicious eggless sweet biscuit/cookie made with butter, oats and golden syrup. It is claimed that these biscuits were sent to the soldiers because they kept well for transportation.
In New Zealand (and Australia), oats are not automatically gluten free mainly due to cross contamination risk. Today I'm going to share a delicious gluten free version of these biscuits that omits the oats completely. They're actually delicious even if you aren't on a gluten free diet.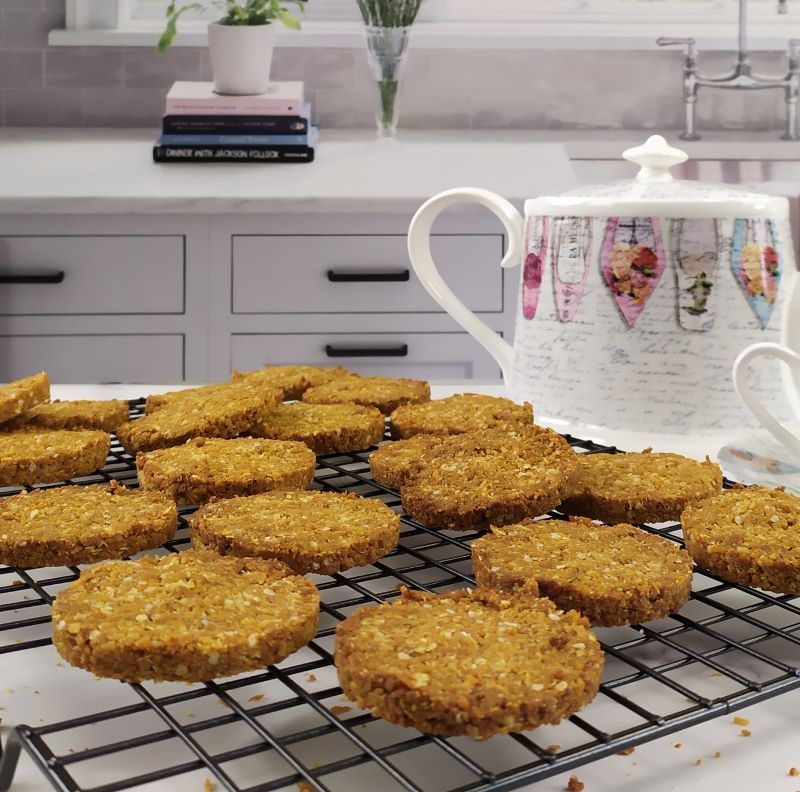 Gluten Free Anzac Biscuits
Ingredients:
150g (5 oz) butter
1/4 cup golden syrup
1 teaspoon vanilla
1 teaspoon bicarbonate of soda
1 cup gluten free plain flour
1/4 cup desiccated coconut
1 cup quinoa flakes
3/4 cup sugar (brown/coconut or white sugar or a mixture of these)
Method:
Preheat oven to 180 degrees Celsius (360 degrees Fahrenheit).
Melt the butter, golden syrup and vanilla over a low heat.
Add the bicarbonate of soda and mix until foamy.
Mix the flour, desiccated coconut, quinoa flakes, and sugars in a separate bowl.
Mix in the butter mixture until combined.
Press 2 teaspoons of the mixture into cookie mould on an oven tray (see image below).
Bake for approximately 15 minutes.
Leave on tray to cool.
This dough is pretty crumbly and impossible to roll into balls, though it does stick together if you squash it. I found the best way is to push a couple of teaspoons of it into a circle cutter and squash it down. This creates some lovely uniform cookie circles.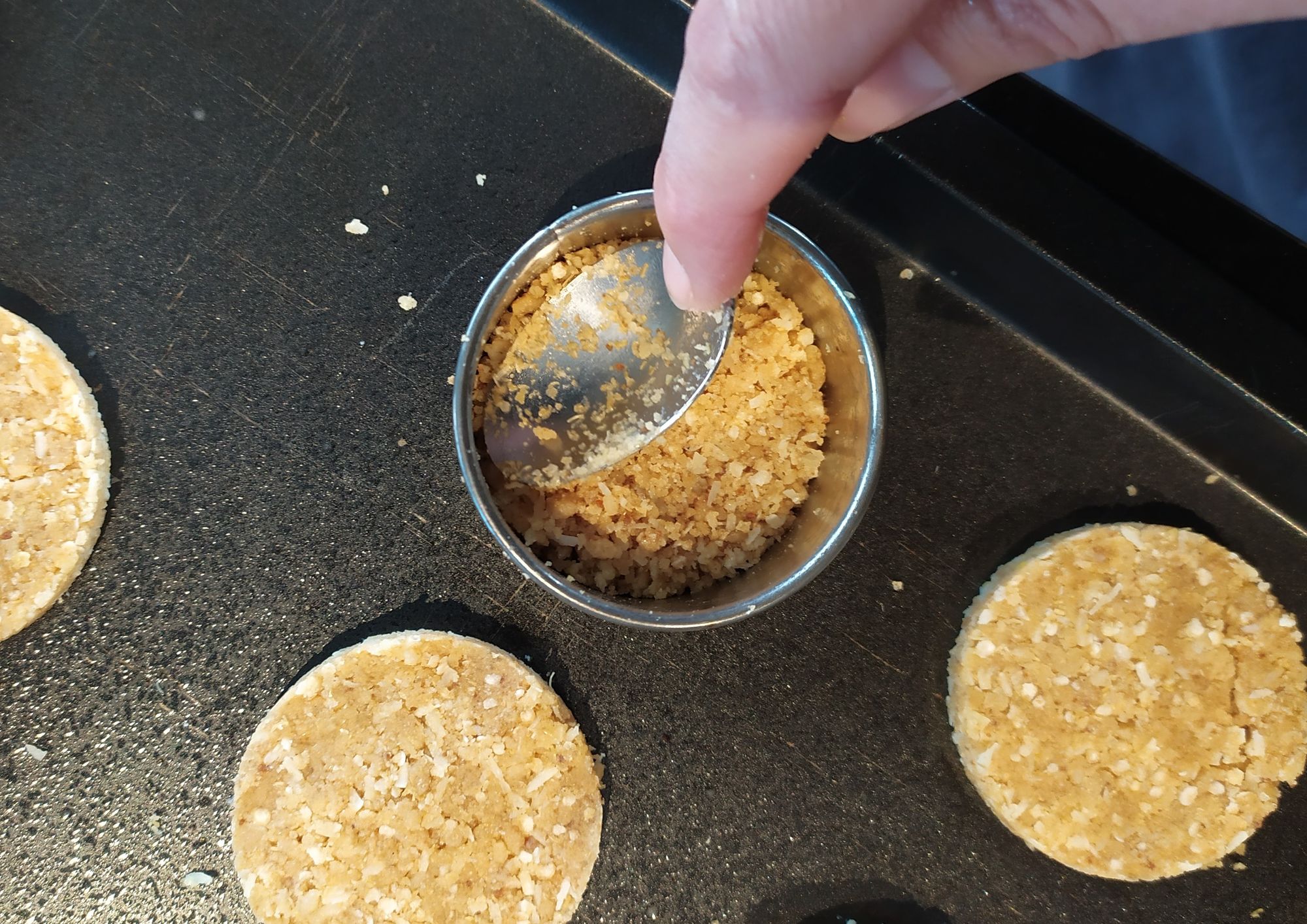 What's in the pipeline?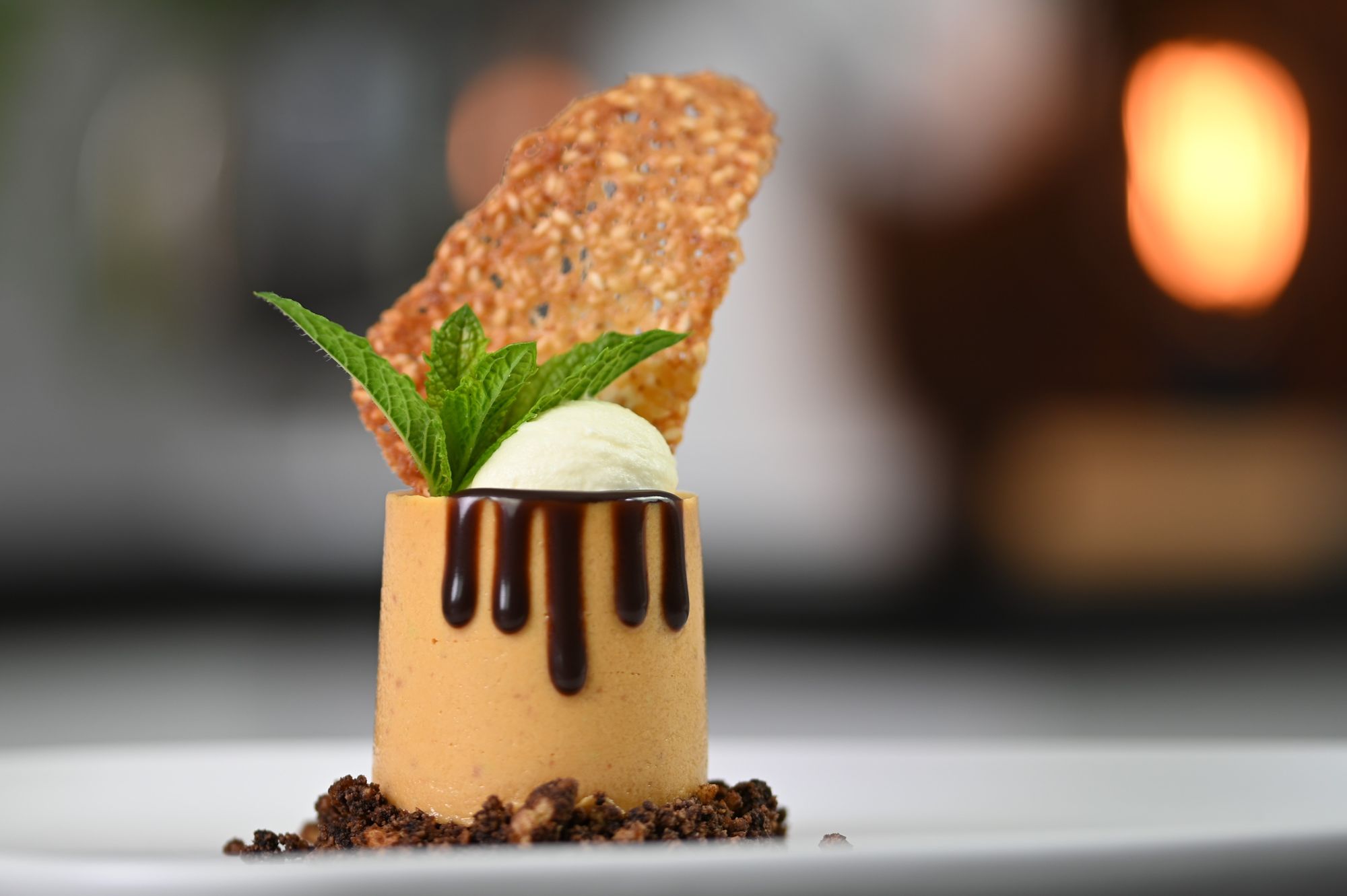 In the recent sesame tuile video, we used a peppermint crisp tart to showcase a plating idea. Next week we'll share the video of making this simple dessert and how we turned it into a fine dining style dessert.
If you take a dessert recipe you already know well and just construct it differently, or maybe add a few different components to it, you can come up with something unique and amazing! I can't wait to share this recipe with you.
Natural Food Colourings
Have you ever experimented with making your own natural food colourings? Here's a link to an old video where I had a bit of a play around and made my own completely natural food dyes.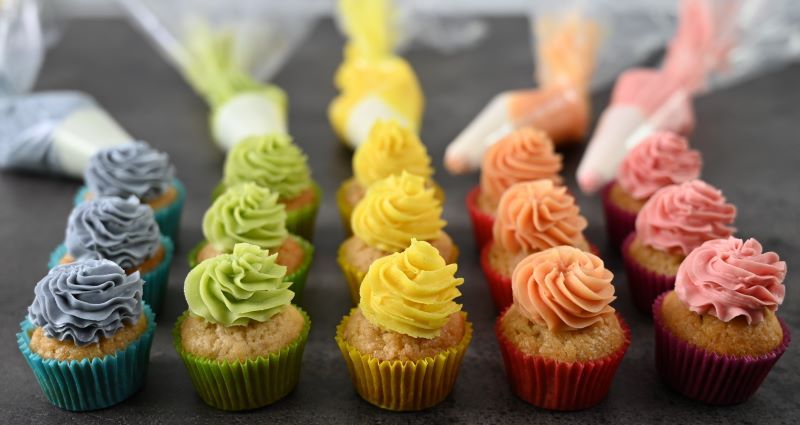 They're a bit lighter in colour and have a more earthy tone than artificial food dyes, but if it's completely natural does it matter?!
Happy cooking,
Taryn