Creating a Masterpiece - Issue #15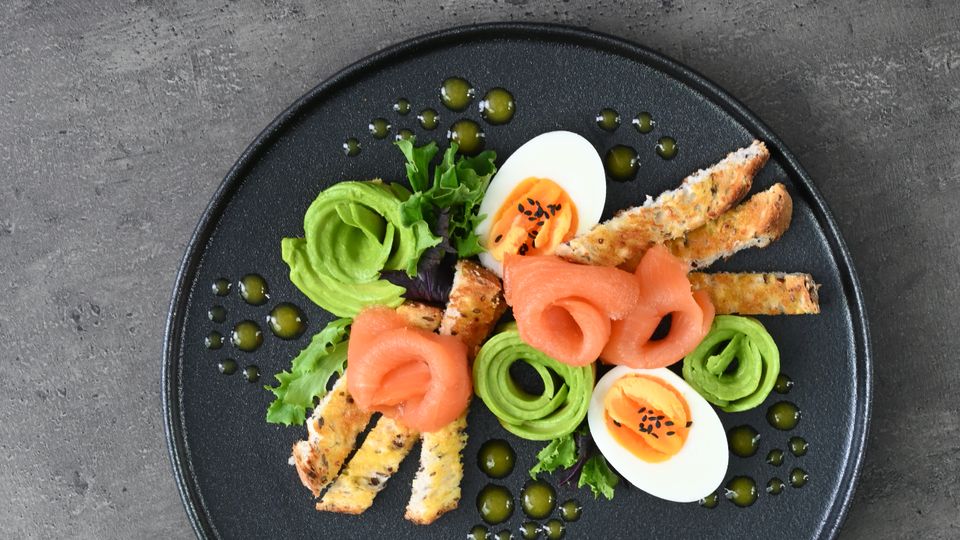 Hello Food Lovers,
I hope you've had a great week creating some delicious food in your kitchen.
We're looking forward to celebrating Mother's Day in New Zealand, so make sure you check our easy 'prepare ahead' breakfast idea to spoil Mum or someone special this Mother's Day.
Here at Easy Peasy kitchen, we love anything that looks great with minimal time and cost involved. There are so many beautiful things you can create with what you have on hand - sometimes you just need to think outside the square. In this weeks new video release we re-plate a boring lunch into a work or art with hardly any extra additions.
In this issue:
Fresh off the press - Creating a Masterpiece: The art of food plating
Q&A - Are there any alternatives for gelatine?
Mother's day - Prepare ahead breakfast ideas
Fresh off the press... (+ Recipes)
Our latest video - Creating a Masterpiece: The art of food plating - has just been published.
In this video we take a simple lunch and transform it into a work of art. We'll discuss different things to think about when plating so you can up your plating game no matter what you're plating.
In this video I'm using a simple smoked salmon, boiled egg and avocado lunch to demonstrate these ideas.
I hope you're feeling inspired to think about your plating and see what simple things you can do differently to elevate your meals.
Click on the link to see what we came up with...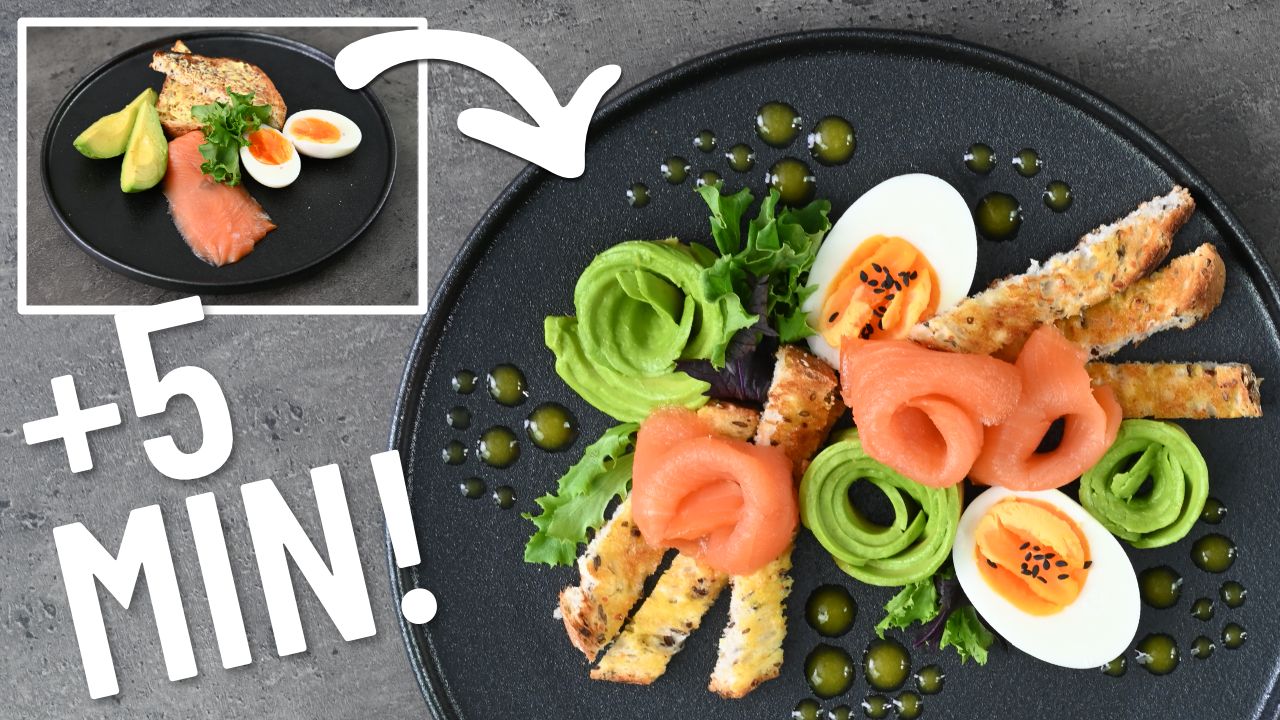 Smoked Salmon, Boiled Egg and Avocado Lunch
Ingredients:
1/2 ripe avocado
1 boiled egg
1 slice of toast, buttered
3 smoked salmon slices
Lettuce greens
1 tin mango slices
Salt and pepper
Black sesame seeds
Method:
Blitz up the tin of mangoes, with the liquid, until smooth.
Strain through a fine sieve. Put it into a squeezy bottle ready for plating. (This will make enough puree for several plates.)
Slice the avocado into 9 thin strips.
Lay out 3 slices (slightly staggered) and roll up. Fan out a little if you want it to look a bit more like a flower and give it a little more depth.
Arrange on the plate as your starting point.
Cut the egg in half and add to the plate.
Cut the toast into fingers and arrange. Overlap slightly to give it more visual appeal.
Decoratively fold the salmon and add to the plate. If you can, put it somewhere to create height - since it's the main focus of the plate it should stand out.
Add the sesame seed garnish, season the eggs, and add the green garnish.
Pipe on the sauce decoratively around the plate.
Q&A
Q: What can I use as a gelatine alternative for a cold set dessert?
A: I have been asked a few times on my Peppermint Crisp video if there are any alternatives to gelatine. I haven't personally tried any, but you don't have to use the gelatine at all in the Peppermint Crisp tart. If you leave it out it won't hold it's shape in the cylindrical mould, but you can serve it in individual cups or in a ceramic bowl and avoid using the gelatine altogether.
I did come across this great article though with lots of alternatives to gelatine and when and how to use them. If you try any of these ideas, let me know how you got on!
Mother's Day Breakfast Inspiration
Mother's Day is this Sunday here in New Zealand, so I thought I'd share a photo of a great breakfast idea. The best part is you can prepare it the evening before, making it quick and easy to heat and serve in the morning.
I've used parbaked croissants, cut horizontally (but not all the way through) and filled with a piece of fried streaky bacon and cheese. Then all you need to do is pop them into a pre-heated oven (200 degrees Celsius / 400 degrees Fahrenheit) for approximately 15 minutes to warm through and melt the cheese.
You can experiment with other delicious fillings too, tomato and cheese or ham or salmon or brie... there are so many different options so choose something Mum loves.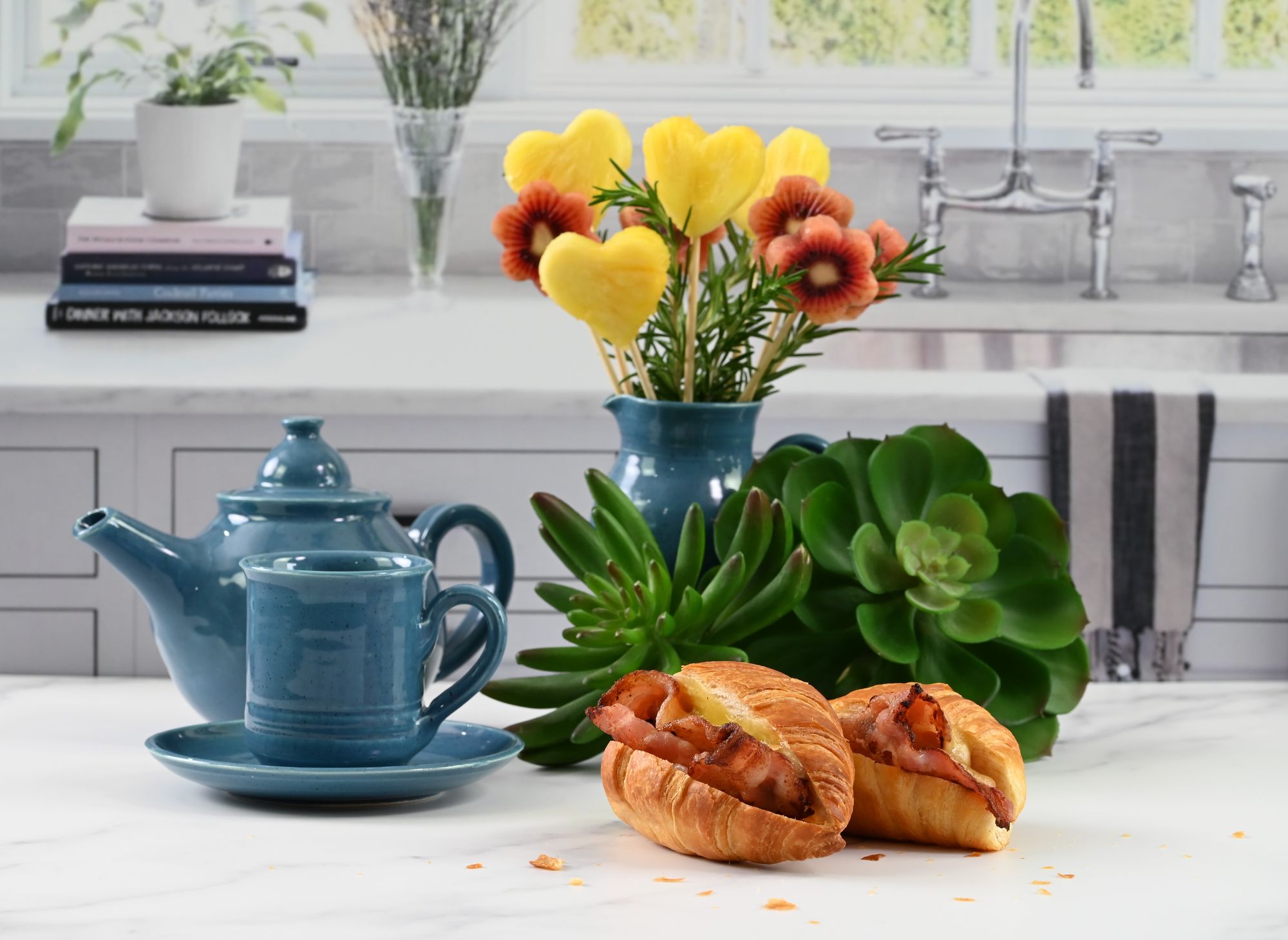 I also had a bit of fun making a small edible fruit flower bouquet to add to the breakfast tray. You can use cookie cutters to cut softer fruit into flower or heart shapes and then all you need to do is thread them onto some skewers. If you're using fruit that won't brown you can also prepare these the night before and keep them in an airtight container in the fridge until the morning.
I hope you have a lovely Mother's Day celebration.
Happy cooking,
Taryn