Perfectly Stuffed - Issue #21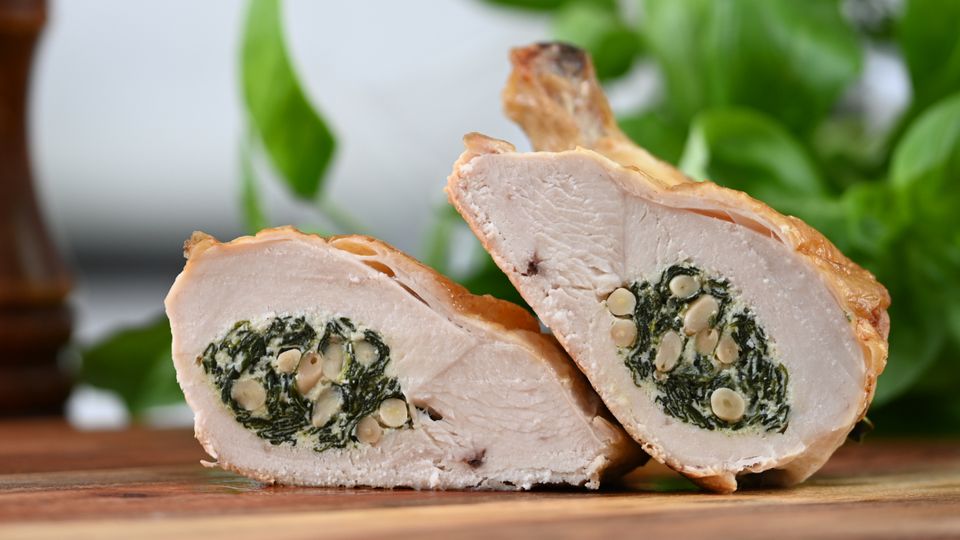 Hello Food Lovers,
To all the new subscribers, welcome to the EasyPeasy.co newsletter. I love having another way to connect with you and share tips, things I've tried, and what I've been up to in my own kitchen. If you have any food related questions or something foodie you might like know more about, please feel free to reply to this email and I can answer them in a future newsletter.
I hope you enjoy our newest video that's just been released with a new way to stuff chicken breasts. We'll use a delicious spinach and ricotta filling and of course share some ideas for how to plate it beautifully.
In this newsletter there's also some inspiration for putting together a grazing box and keeping the kids entertained in the kitchen.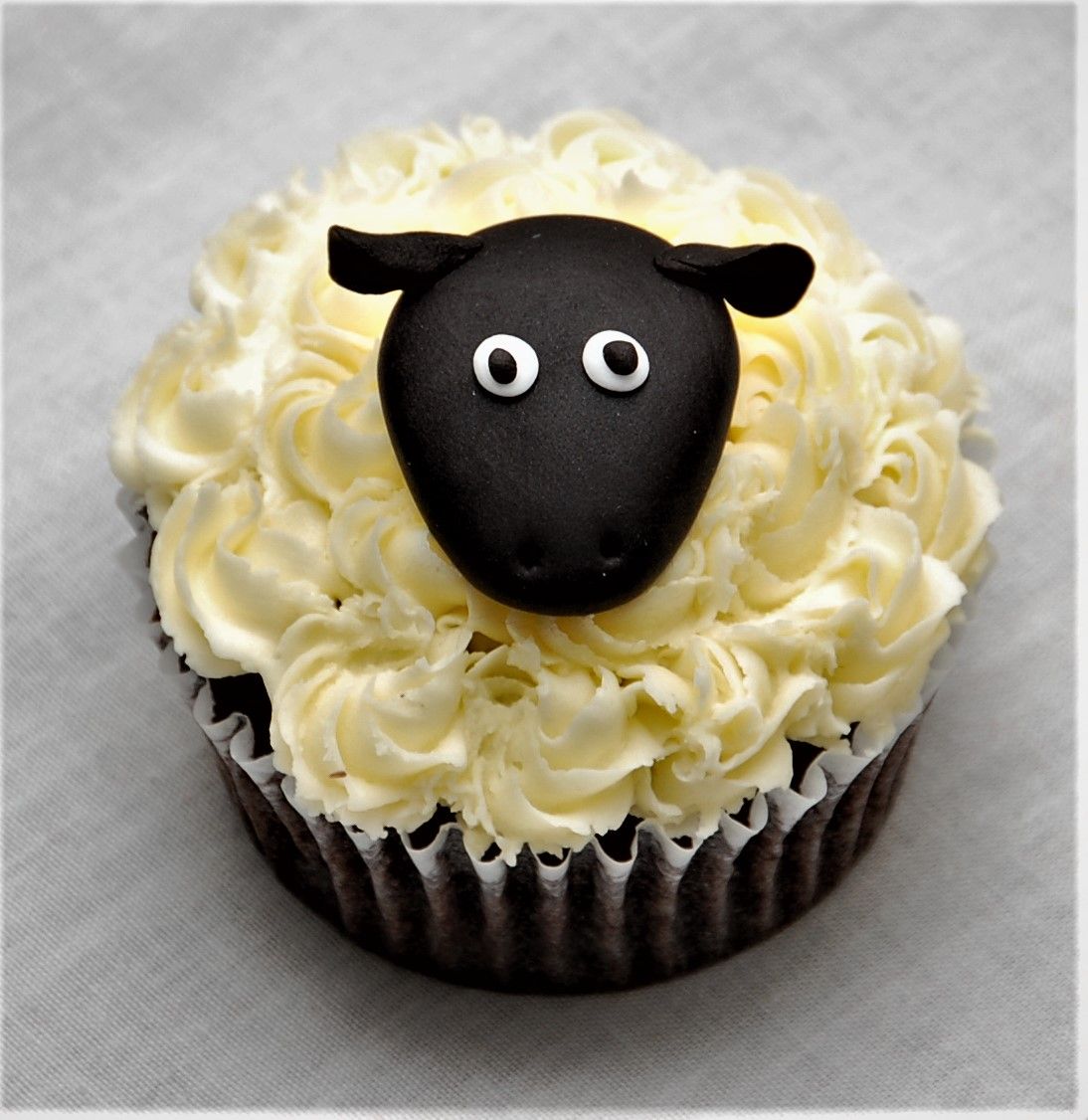 In this issue:
Fresh off the press - The best way to stuff chicken breasts (Making a chicken supreme)
Feeding a crowd - Grazing Boxes
Kids in the kitchen  - Simple Cupcake Decorating
Fresh off the press...(+ Recipes)
Our latest video - The best way to stuff chicken breasts (Making a chicken supreme) - has just been published.
The most common way to stuff a chicken breast is to cut a slit along the slide and fill it with your stuffing, but have you ever tried making a pocket and piping your stuffing in? In this video we do just that and you'll see how efficient, clean and easy it is to do.
We'll start by cutting a chicken supreme from a whole chicken, then make a ricotta, spinach and pine nut stuffing and stuff our chicken supremes.
As always on this channel, we'll then talk about the different components needed for our chicken supreme meal, and plate up a beautiful and balanced main meal in two different ways.
Here's the link so you can see how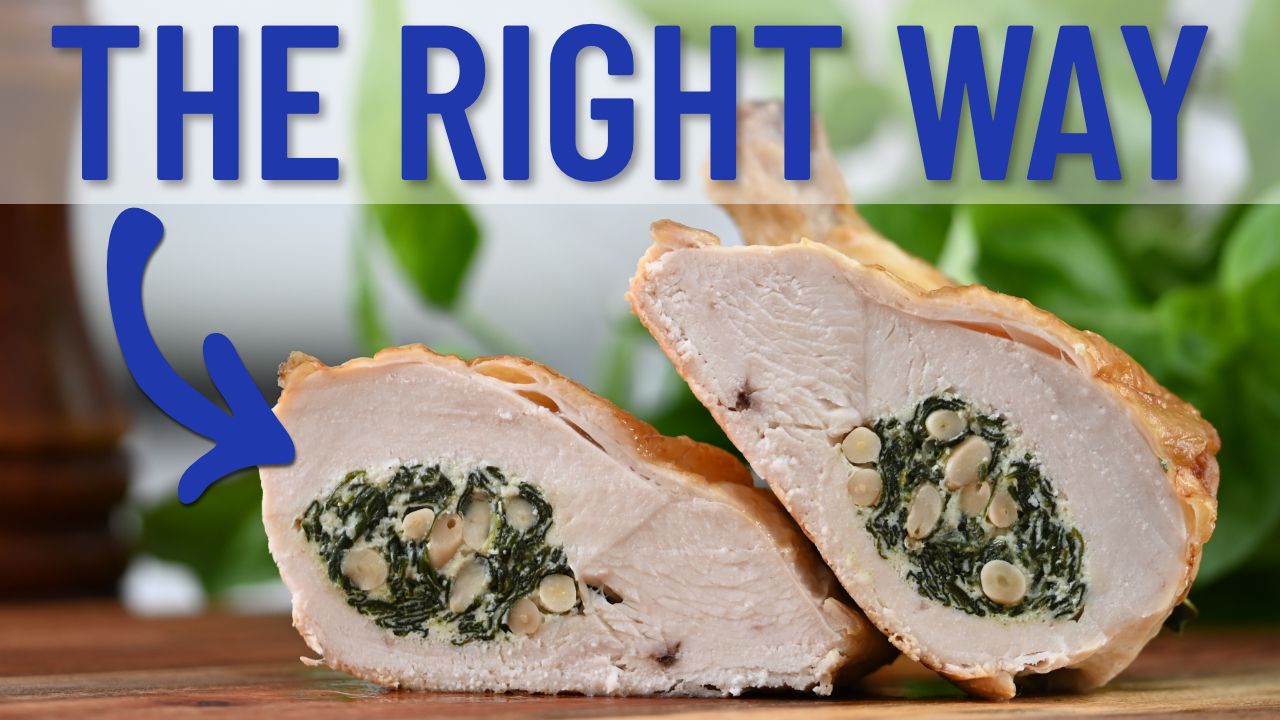 Ricotta, Spinach and Pine Nut Stuffed Chicken Supreme
Ingredients:
2 chicken supremes (breast with the first joint of the wing still attached)
100g (3 1/2 oz) ricotta
1 bunch of spinach leaves
3 tablespoons pine nuts
Salt and pepper
Method:
Pour boiling water over spinach leaves to soften and wilt.
Pour off the boiling water and cool with cold water.
Squeeze off as much liquid as possible (be careful that there aren't any pockets of boiling water trapped in the leaves), and finely chop.
Lightly toast the pine nuts in a fry pan over a medium heat.
Carefully make a pocket in the chicken breast by sticking a knife into the centre of the thickest part of the breast. Try to keep it in the centre and don't pierce through the chicken flesh. You can make the pocket as deep and big as you want to.
Mix the ricotta, spinach and pine nuts together. Season well.
Put into a piping bag and squeeze into the slit of the pocketed chicken breast.
Sear the chicken in a hot pan to brown all over.
Put it onto an oven safe dish and bake at 180 degrees Celsius (350 degrees Fahrenheit) for approximately 25 minutes.
Basil Pesto (Used as the sauce component)
Ingredients:
2 cup of herbs (I used half basil and half parsley)
2 cloves garlic
3/4 cup oil
1/4 cup parmesan cheese
1/2 teaspoon salt
Freshly ground black pepper
1/4 cup toasted nuts (I used pine nuts and cashew nuts)
Method:
Put all the ingredients into a blender and blend together until all combined.
Feeding a Crowd - Grazing Boxes
Do you sometimes struggle for ideas for feeding a crowd? Or have an event that's not necessarily over a meal time, but you still need to provide food?
Grazing boxes are such a great option. They're super quick to put together, you can put in whatever you like, and those enjoying it can choose to eat whatever they like.
Here's a box I recently put together for a birthday party. I wasn't exactly sure how many adults and children would be there so this influenced my decision for options in the box. I made sure I had some things that appealed to adults and some that appealed to children. There were some healthy options and some sweet treats. There were also some savoury and fruity options.
I love the colours and fun in a grazing box. What do you think?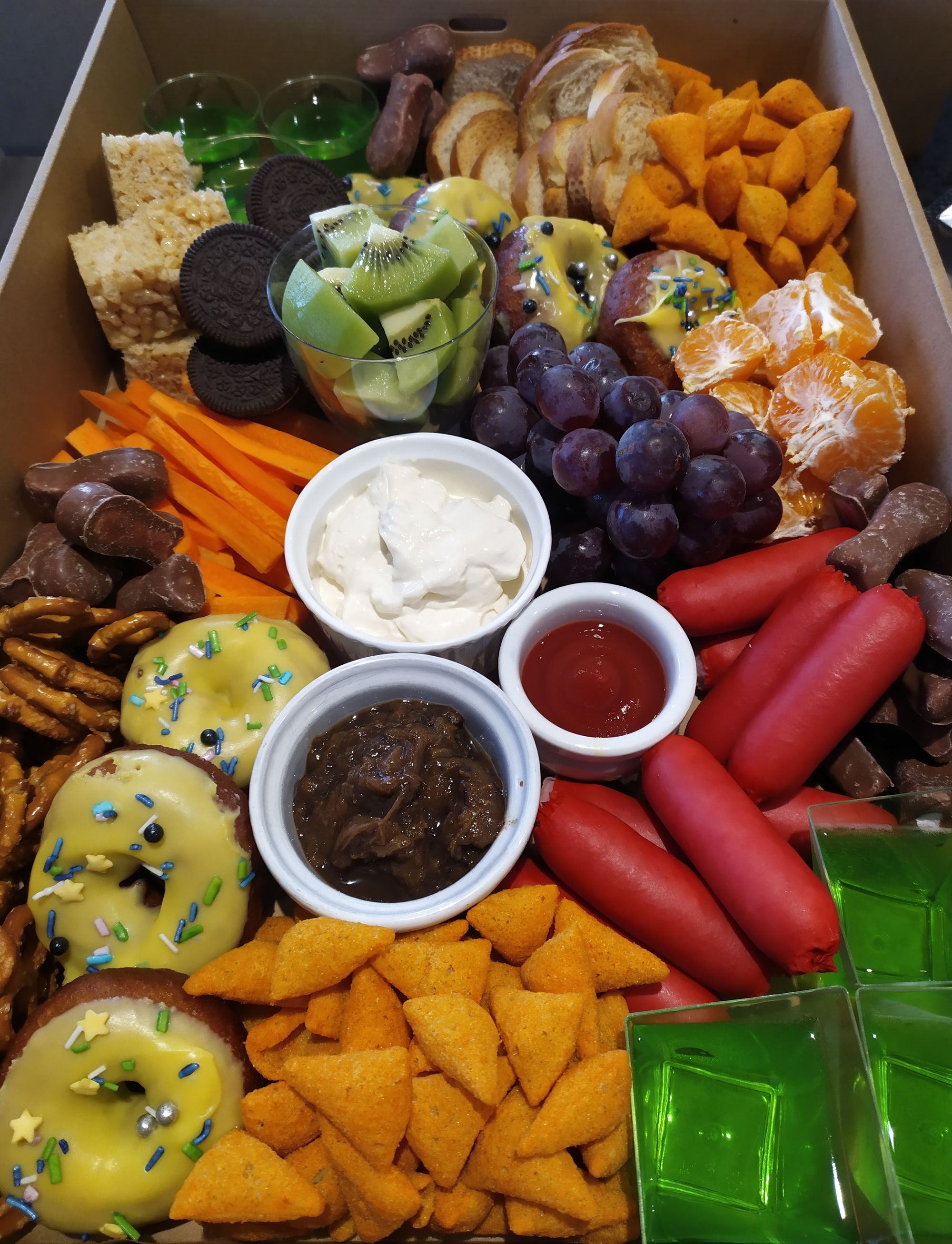 Kids in the Kitchen - Simple Cupcake Decorating
For over 10 years (long before I started making videos on YouTube!) I've been teaching cooking through in person classes. My main focus was kids birthday parties where we would decorate cupcakes, cookies or truffle pops as the birthday party activity. It is always so rewarding to see the look on the children's faces when they've finished their creations.
I also thoroughly enjoy teaching adult classes too, and this spurred me to start a YouTube channel.
Here's some photos of one of the first kids classes I ran and the beautiful creations they made...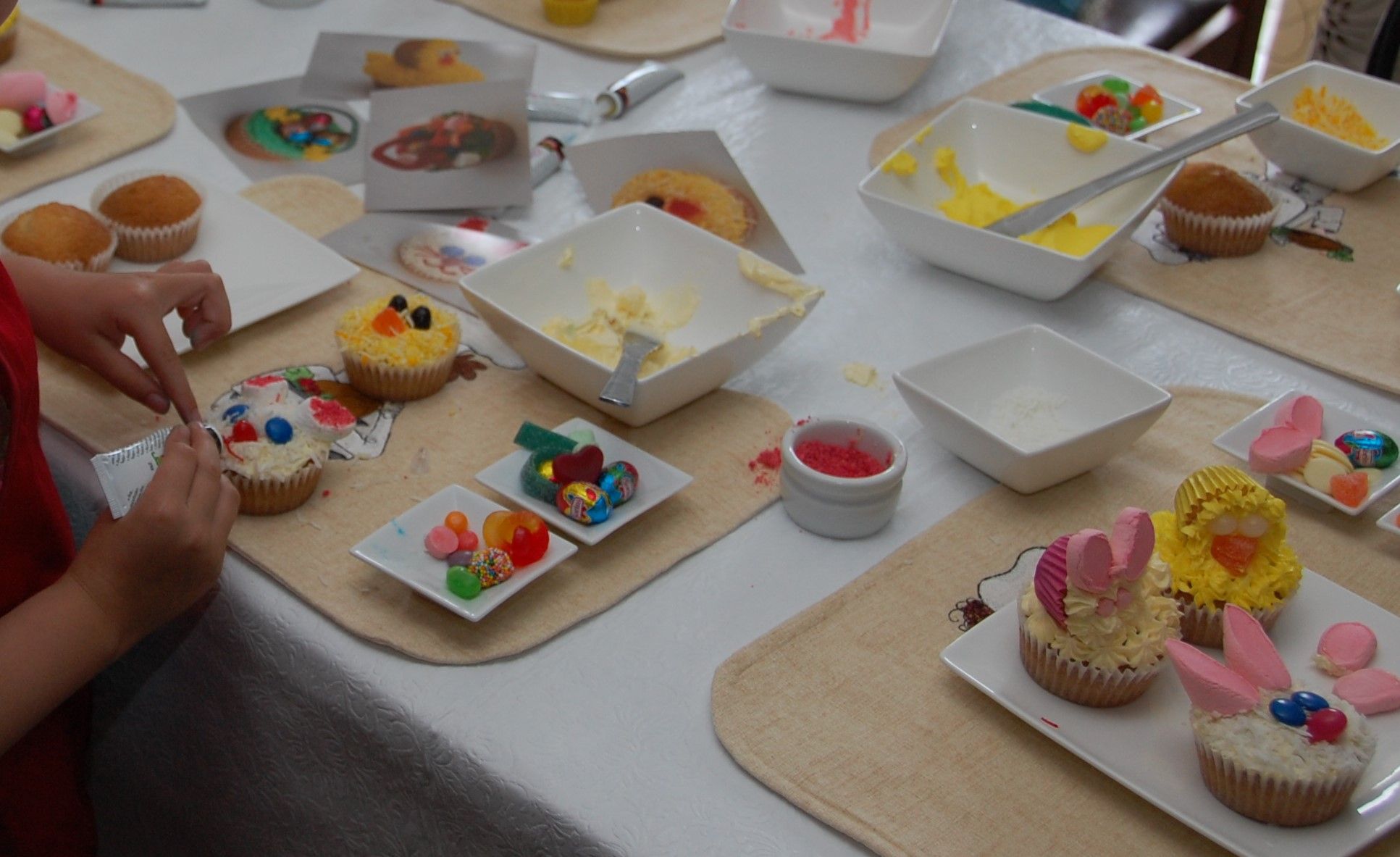 I'd love to know what are some of your favourite things to cook when you have kids in the kitchen?
Happy cooking,
Taryn