Beautiful Breakfast - Issue #23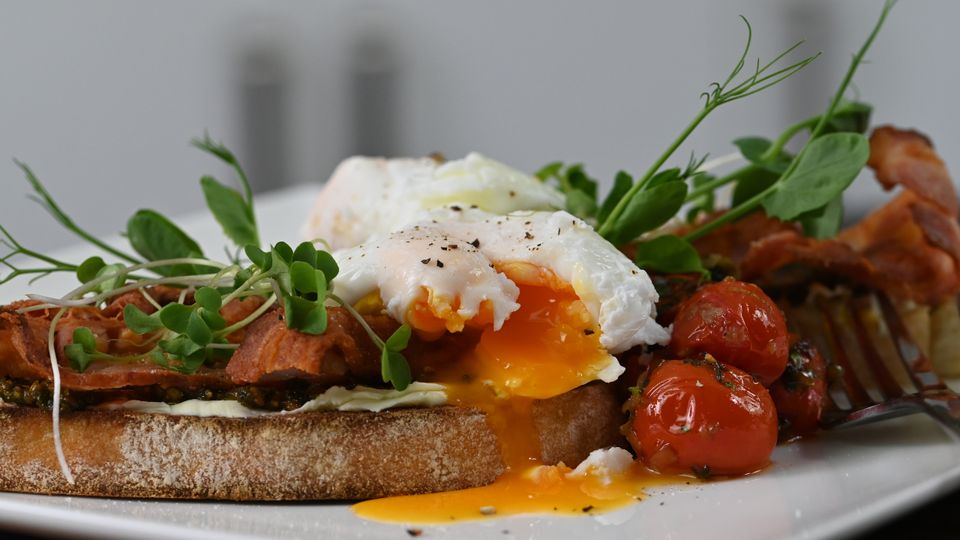 Happy Thursday!
I hope you've enjoyed the breakfast inspiration from the last newsletter, and maybe tried out some of your own beautiful posh porridge bowls. This week our newest video (that's just been released!) is about how to plate a simple bacon and egg breakfast into something gourmet. Maybe this whole eating breakfast thing isn't so bad ;).
Included in this newsletter are some of my thoughts about using negative space when plating. It can be so tempting to feel you need to fill the plate, but actually a bit of empty space gives your dish room to shine.
If breakfast isn't your thing, there's also some delicious pumpkin and cream cheese mini loaves down below... they're full of yummy things and would make a great simple lunch or savoury snack.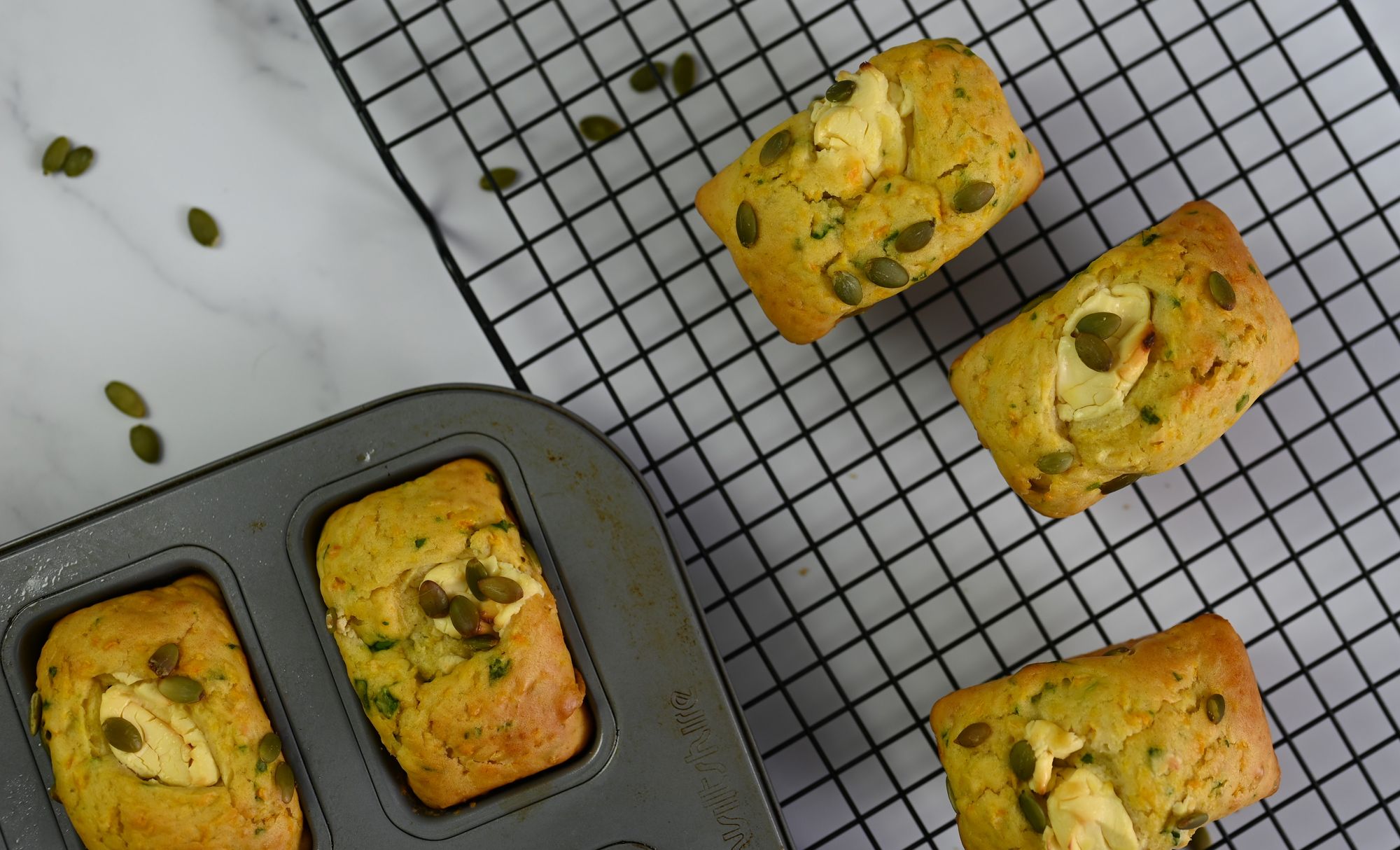 In this issue:
Fresh off the press - Re-plate a Simple Bacon and Egg Breakfast into something Gourmet
Food presentation tip - Why Negative Space is Important
Inspiration from my kitchen - Mini Pumpkin Loaves
Fresh of the Press...(+ Recipes)
Our latest video - Re-plate a Simple Bacon and Egg Breakfast into something Gourmet - has just been published.
In this video I show you how easy it is to re-plate a simple bacon and egg breakfast into something gourmet.
Whether you're looking to impress your guests, or simply want to up your plating game, it only takes a small amount of extra effort to create a breakfast that looks and tastes amazing.
We start with a few components for a basic breakfast, then blister the tomatoes, add a different spread on the toast and ultimately plate it all a little more thoughtfully. It's amazing what a difference these small changes can make to the overall look of the plate!
You can have a look here...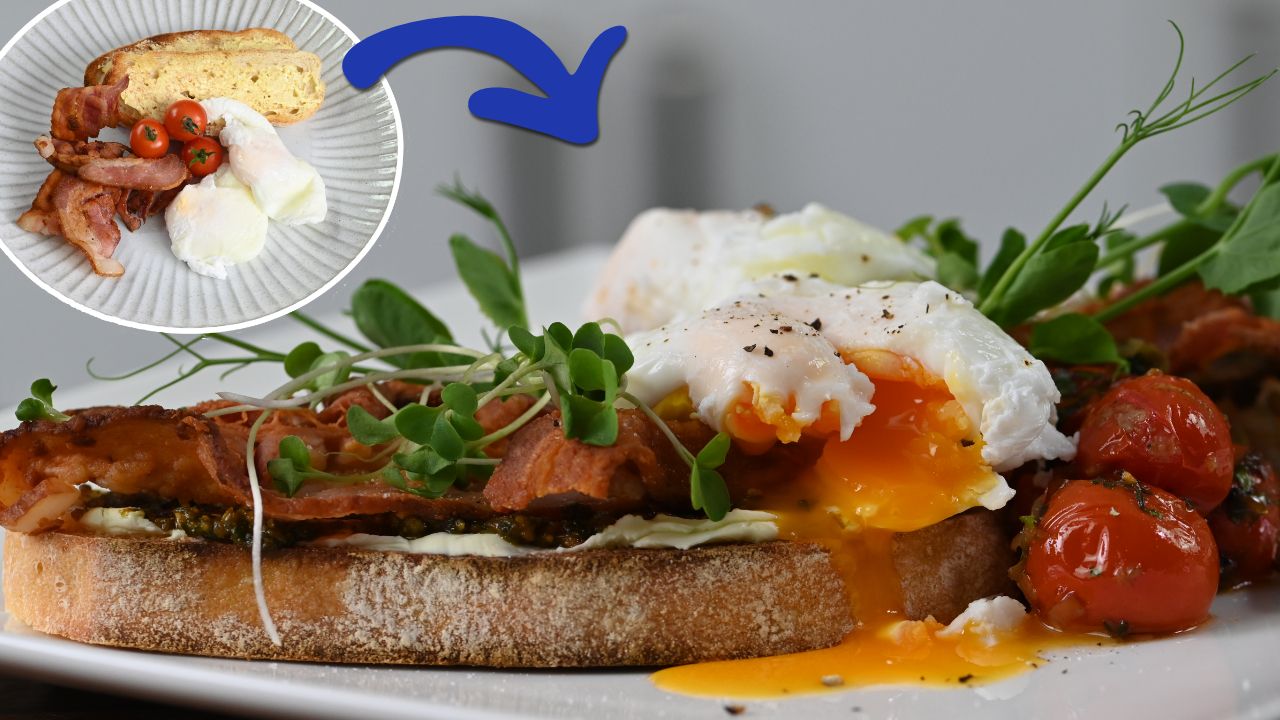 Streaky Bacon and Poached Egg Breakfast
Ingredients for one portion:
2 slices of toast (I used ciabatta)
2 eggs, to poach
2 or 3 slices of smoked streaky bacon
Cream cheese and basil pesto (or you can use mashed avocado/chutney/cottage cheese)
Cherry tomatoes, blistered
Microgreens or a green garnish
Salt and pepper
Method:
Spread toast with a generous layer of cream cheese and basil pesto.
Top with crispy fried streaky bacon and 2 soft poached eggs.
Add some blistered cherry tomatoes (method below).
Season and garnish with microgreens.
Blistered Cherry Tomatoes
Ingredients:
1 cup fresh cherry tomatoes
Drizzle of oil for frying
1 clove garlic, crushed
2 or 3 sprigs of fresh thyme (or herbs of your choice)
2 or 3 sprigs of fresh basil, chopped
Salt and pepper
Method:
Heat a little oil in a fry pan to medium high heat. (Make sure its hot before adding the cherry tomatoes.)
Leave them undisturbed for a couple of minutes to blister.
Add some aromatics like fresh thyme leaves and crushed garlic.
Season with salt and pepper, and continue to cook, stirring occasionally for another couple of minutes.
Finish with some chopped fresh basil leaves.
Add to your breakfast for an extra burst of flavour. They are also delicious with steak or even on a lunch board too.
Makes enough for approximately 2 portions.
Food Presentation Tip
When it comes to food presentation, negative space (white space or empty space) is a very important concept because it elevates the visual appeal of your dish. If you don't have much negative space the dish can appear 'cluttered' and individual components of the dish are hidden. When you get the right balance between the food and the negative space, you usually end up with more empty space than food!
It almost sounds contradictory, but by leaving some parts of the plate empty, you give the dish room to breathe, enabling the smaller details like colour, texture and shapes within the dish to stand out.
Negative space helps to highlight the focal points, it guides the eye of the viewer and enhances the overall presentation of the meal. So, embrace the beauty of empty space on your plate, and let it bring out the best in your culinary creations!
Here's a top view of our breakfast so you can see the white space and the effects of it on the overall presentation of this dish. The little grinds of salt and pepper are visible. The bright yellow yolk oozing over the plate and the crisp green tendrils on the microgreens create a beautiful colour contrast. The subtle red tomatoes blend in with the dish. All these components can be seen and work together to make this visually appealing.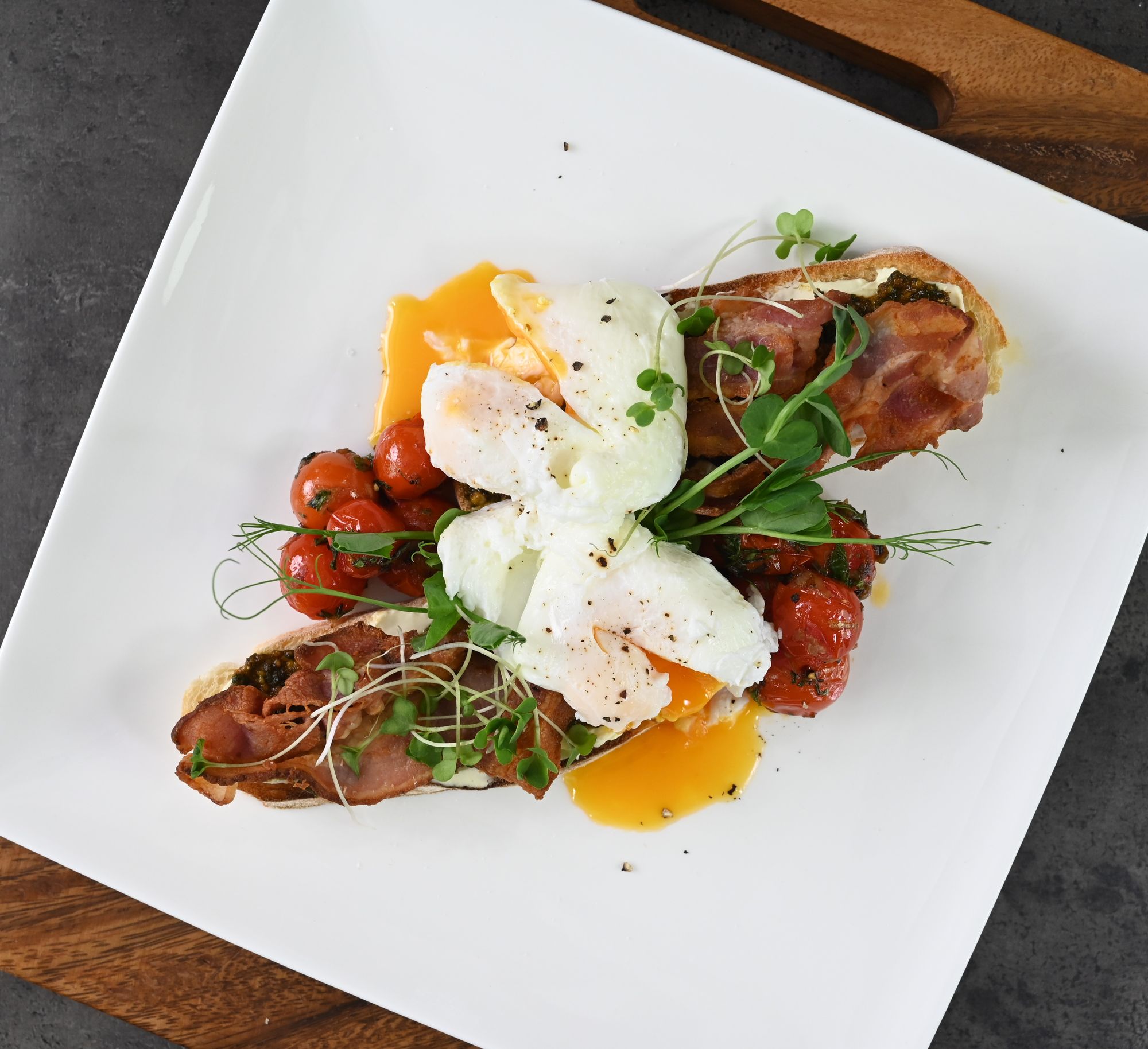 Inspiration from my Kitchen
Pumpkins are back in season and readily available again. I love a thick creamy pumpkin soup on a cold night, roasted pumpkin salads and pumpkin used in risottos or oven bakes.
Recently I have also been craving these delicious pumpkin and cream cheese mini loaves. They're so quick to put together, make a great lunch or snack, and freeze well. What more could you want?!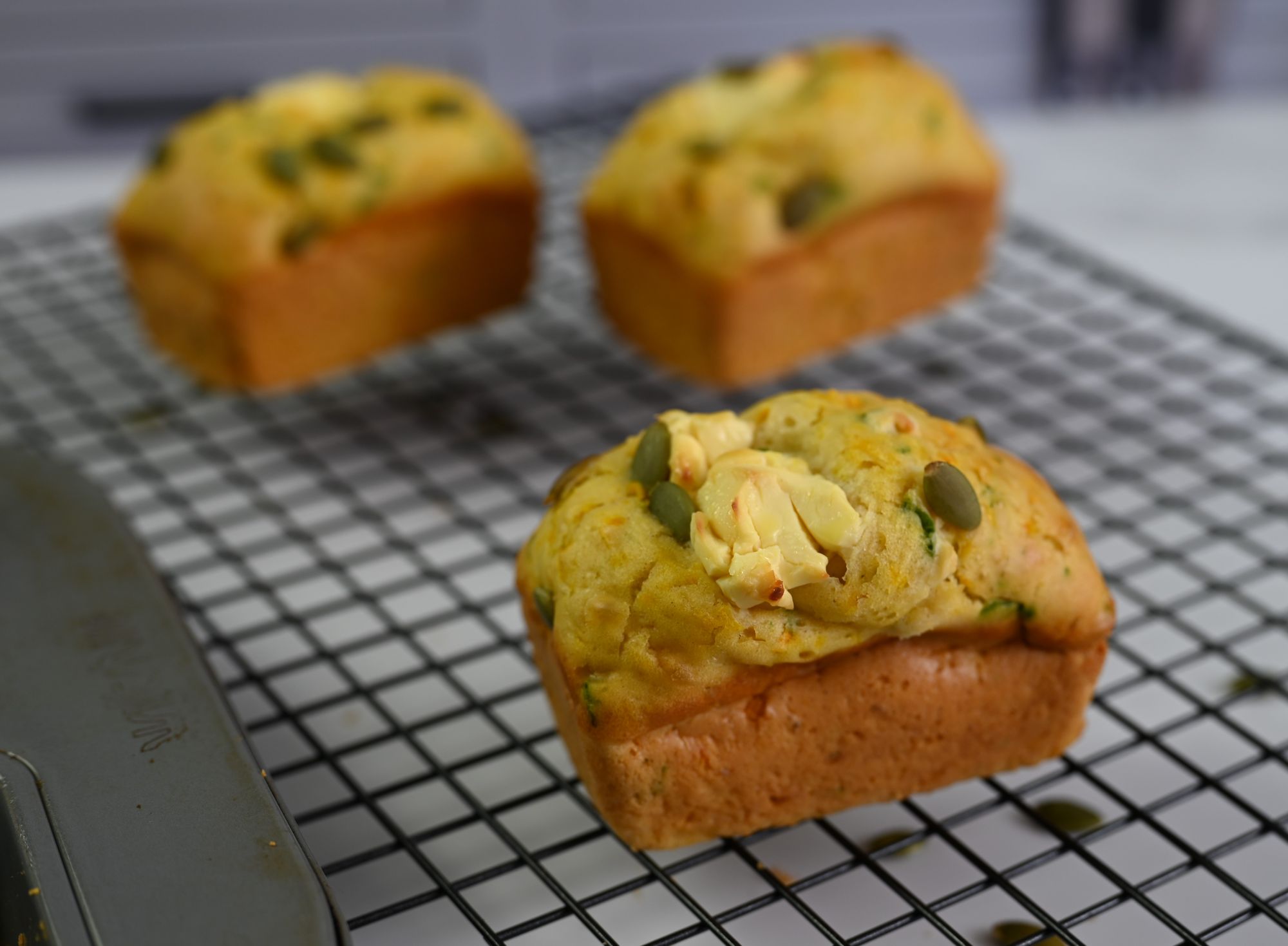 Pumpkin, Spinach and Cream Cheese Loaves
Ingredients:
120g (4 oz) butternut pumpkins, peeled and grated
300g (10 oz) self-raising flour
260g (8 oz) milk
90g (3 1/2 oz) oil
1 teaspoon salt
2 eggs
Cream cheese
Pumpkin seeds for garnishing
Method:
Pre-heat oven to 180 degrees Celsius (350 degrees Fahrenheit).
Spray an 8 cup capacity mini loaf tin (or use a 12 cup muffin tin if you don't have one).
Mix the self-raising flour, milk, oil, salt and eggs in a food processor until just combined.
Add the pumpkin and give a quick mix through.
Spoon the mixture into the mini loaf tin.
Add a generous blob of cream cheese in the centre and push it down a little.
Sprinkle on the pumpkin seeds, and bake for approximately 20 minutes  or until golden brown.
This is really such an easy recipe, but by using a mini loaf tin it automatically looks more sophisticated. Sometimes it really is the simple things that can take your food presentation to the next level!
Substitutions
Try using a different root vegetable (ie, beetroot or sweet potato) for a completely different colour or flavour.
Instead of spinach, use kale or silverbeet or even just a good handful of soft leafy fresh herbs.
Instead of cream cheese, you could sprinkle on some feta cheese or even mix some through the batter for extra flavour.
Substitute the dairy ingredients for dairy free alternatives to make this dairy free.
I hope you have fun trying some of these ideas.
Happy cooking,
Taryn