Celebrate Matariki in Style - Issue #24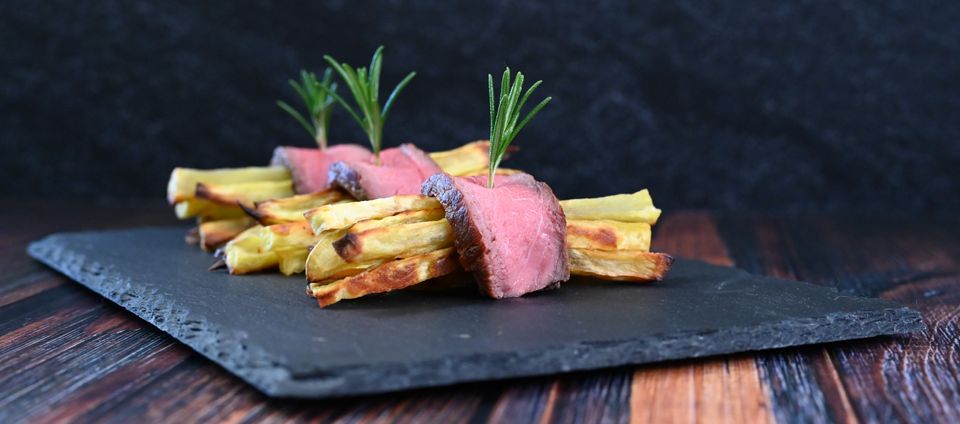 Hello Food Lovers,
With another public holiday tomorrow (Friday 14th July) celebrating Matariki, I'm excited to share some Matariki appetizer inspiration for you to try this long weekend.  Matariki is a special occasion on the New Zealand calendar - it marks the start of the Maori New Year. Read below to find out more about this celebration.
Next week I'll share a new video for the long awaited bavarois dessert recipe. You may remember in the tuile video I used a vanilla bean bavarois to showcase some plating ideas. I've included that recipe in this newsletter. Maybe you can try it out over the long weekend.

In this issue:
What's in the pipeline? - Chocolate Bavarois
Inspiration from my kitchen - Batman Cake
Special Celebration - Matariki, Maori New Year
What's in the Pipeline?
In my tuile video I used a vanilla bean bavarois to showcase how to use some of the different tuile biscuits we made. I've been asked for the recipe so many times I thought it was definitely time to make a video on it.
I have changed it up a little, used a different mould and made it chocolate instead of the vanilla bean, but the method is still the same. I have included the vanilla bean bavarois recipe in this newsletter. Look out next week for the chocolate version!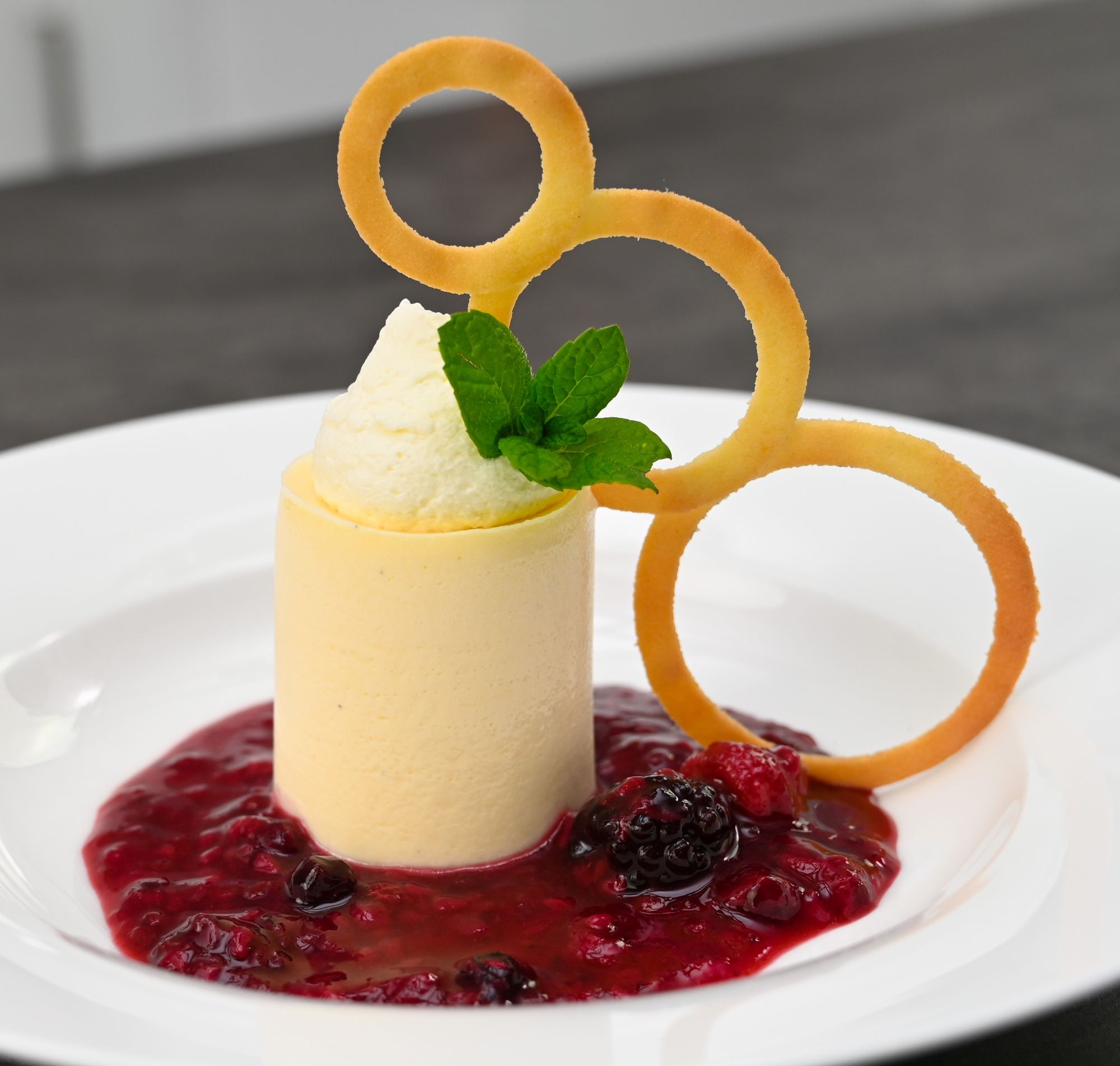 Vanilla Bean Bavarois
Ingredients:
10g (3 teaspoons) gelatine
2 egg yolks
50g (1 3/4 oz) caster sugar
225g (7 oz) milk
1 vanilla bean, scraped
225g (7 oz) cream, whipped
Method:
Bloom gelatine in a little water.
Cream egg yolks and sugar until light and creamy.
Put the milk into a sauce pan and gently bring to the boil.
When it's just boiling, carefully pour into the yolk mixture, whisking briskly.
Return the mixture to the pan and heat gently without boiling until the custard is thick enough to coat the back of a spoon.
Remove from the heat, add the gelatine and stir to melt and combine.
Cool to room temperature.
Gently fold in the whipped cream.
Pour into the prepared moulds.
Place in the fridge and allow to set for at least 2 hours before turning out of the mould.
Inspiration from my Kitchen
I love making cakes, and this is my latest creation. It was for my son who loves gold and yellow colours. He got a batman watch for his birthday so this creation was right up his alley.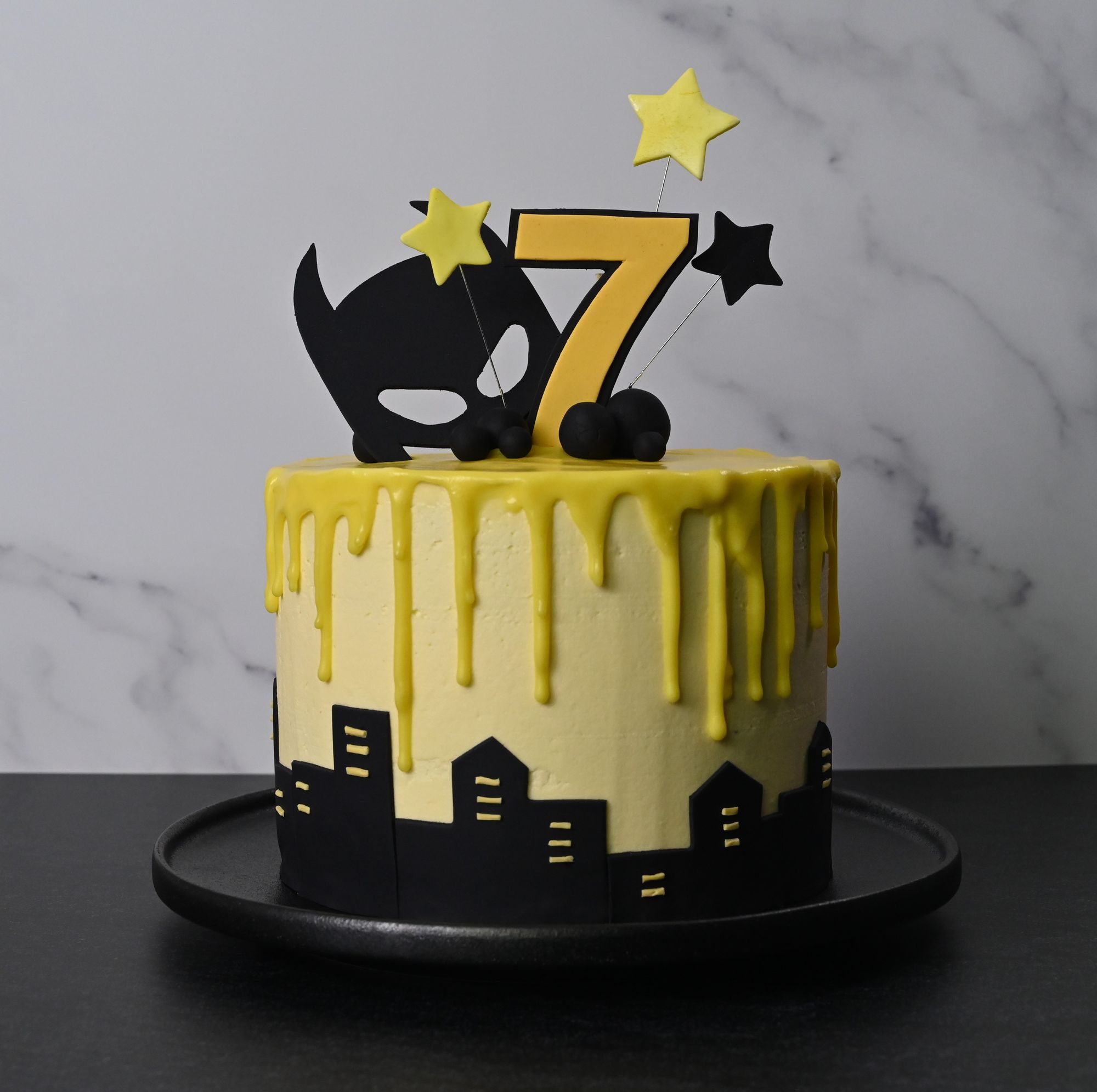 The icing is a combination of fondant, buttercream and ganache, which has given a range of textures.
I love being able to make fondant decorations ahead of time knowing they're done and ready to use. For this, I printed off a template for the batman mask, cut it out, and then used it to trace around on the thinly rolled out fondant. I did the same for the no. 7, but over-layed it with yellow for a bit of extra colour. Since that was done a week or so before, it was dry and right ready to use when I made the cake.
The cake was super simple to put together. It's got a crumb coat and then a layer of uncoloured buttercream with a yellow tinted white chocolate ganache for the drip. I wanted the drip to have the appearance of candle wax melting, so after I added it, I used a small gas torch to melt it a little more. This created the double drip effect.
The houses are just rolled fondant cut into different size buildings. I used a little ruler and square and rectangle cookie cutters to help get them nice and square.
The trickiest part was adding the little yellow windows. The pieces of fondant were very small and I had to use tweezers to hold some of them.
I was happy with the result and so was the birthday boy, which is all that matters at the end of the day, isn't it?!
Special Celebration - Matariki
Matariki in New Zealand is celebrated when the Matariki cluster of stars reappears in the night sky. It's a time to reflect on the past year, celebrate the present, and plan for the year ahead. It's also a time when the Maori people (and fellow New Zealanders) show their thankfulness to the gods of the harvest and feast and share the bounty of the harvest with family and friends.
Of the 9 stars visible to the naked eye, that are part of the Matariki cluster, 4 of them represent our food sources:
Food from the Earth (grown in the ground and harvested or gathered for food)
Food from the Sky (birds, fruit and berries)
Food from freshwater bodies (lakes, rivers, wetlands and springs)
Food from the ocean (seafood that can be harvested).
So with this in mind, lots of the celebrations around Matariki and sharing kai (food) together, centre around these food groups and encourage us to be thankful for them and to look after their sources.  
Here's some inspiration for finger food style options you can serve this Matariki however you choose to celebrate. Here's a video that shows how to make the prawn ideas below, otherwise hopefully these photos will give you some other plating inspiration for your own creations.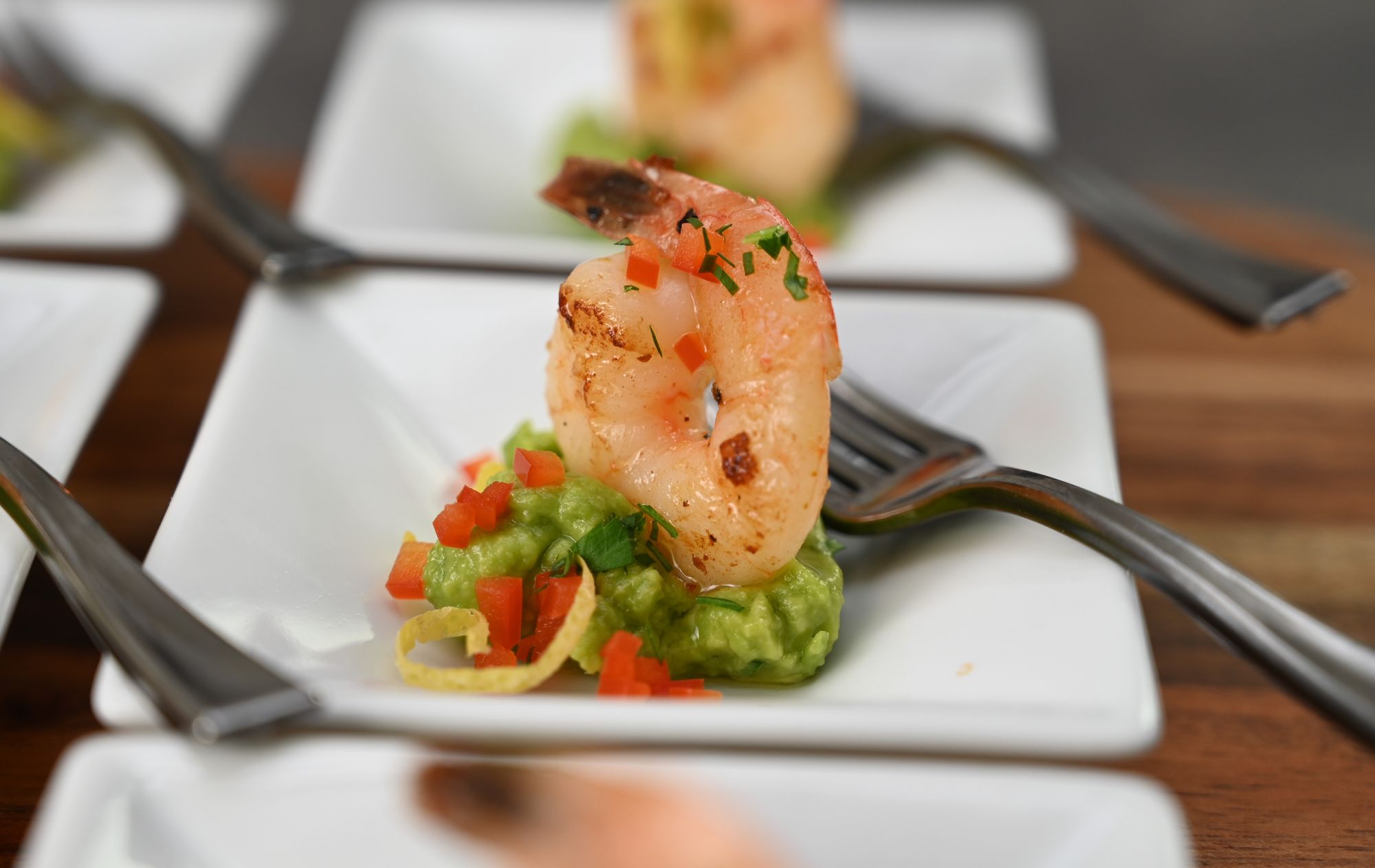 Happy cooking,
Taryn