Mid-Winter Christmas Dessert - Issue #25
Hello Food Lovers,
While some of you are basking in the warmth of Summer, others might be planning their mid-winter Christmas dinner! Whatever you're celebrating this issue has a couple of dessert ideas to inspire your menu choices.
Remember you don't have to spend hours in the kitchen trying to do things you find tricky, or spend an arm and a leg on ingredients. There are lots of simple substitutes and ways you can make your food not only taste delicious, but look amazing too.
In this issue:
Fresh off the press - How to make a Bavarois Cold Set Dessert
Budget friendly - Making Delicious and Nutritious Bliss Balls.
Inspiration from my kitchen - Make your own Meringues Dessert Board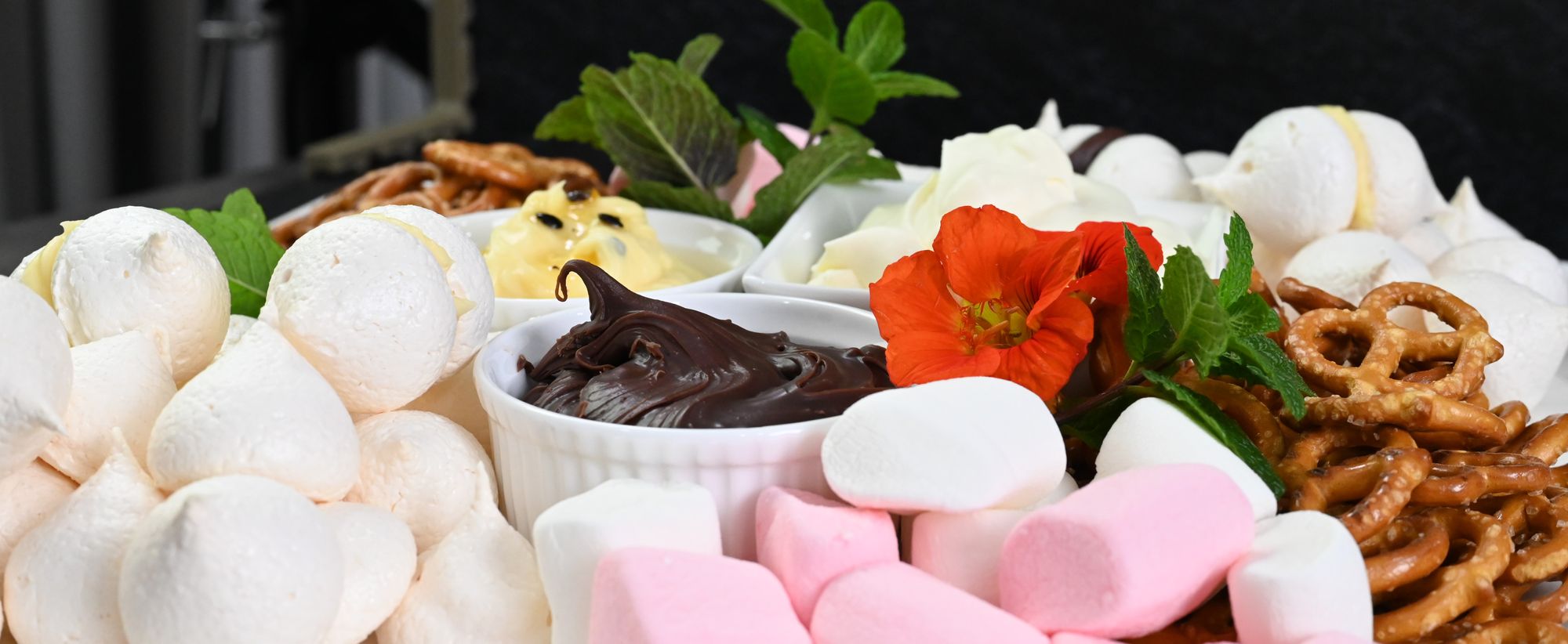 Fresh of the Press...(+ Recipes)
Our latest video - How to make a Bavarois cold set dessert - has just been published.
In this video I show you how to make a bavarois dessert. It's a simple cold set dessert that you can infuse with lots of different flavours or colours.
As always on this channel, we won't just make the dessert, we'll talk about the other components we can add to make this a well rounded dessert. We'll make a berry coulis for colour and complimentary flavour, and a chocolate garnish to add height and texture.
Then we get into the plating part. Plating is an art and there aren't any rules, so just have fun and see what you can come up with. Today we'll plate 3 different options to give you some ideas.
You can have a look here...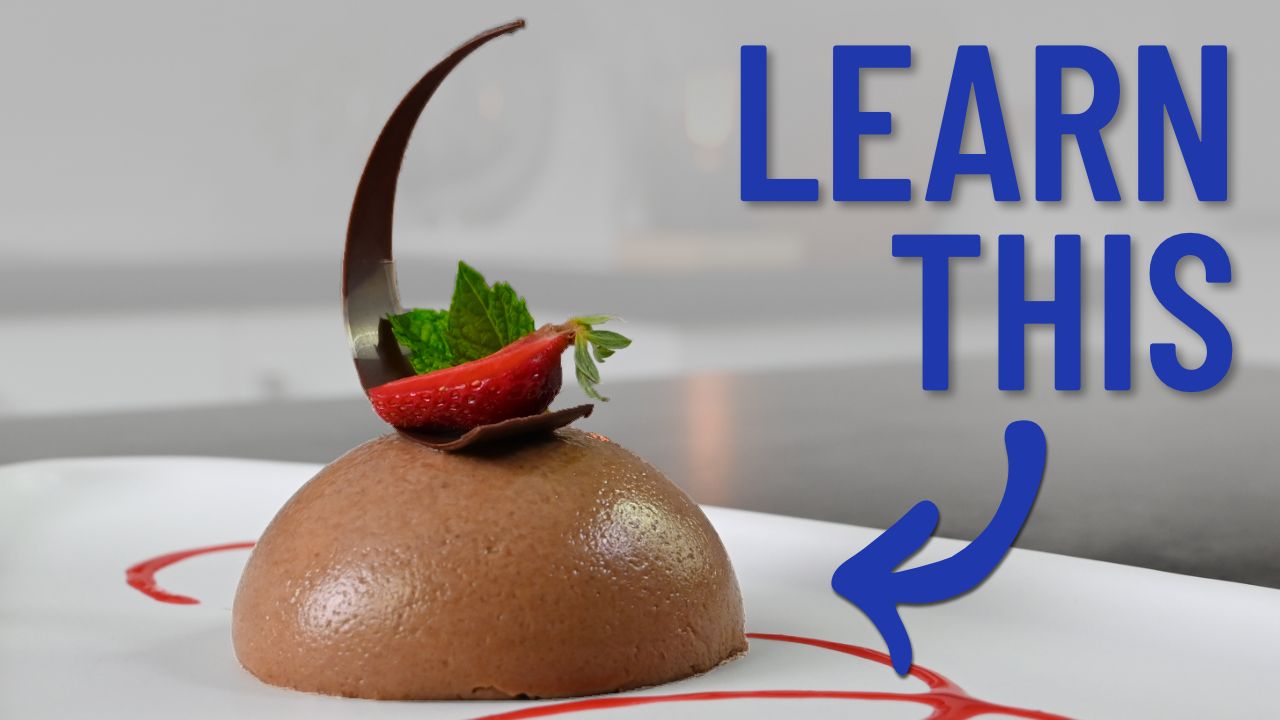 Chocolate Bavarois
Ingredients:
10g (3 teaspoons) gelatine
2 egg yolks
50g (1 3/4 oz) caster sugar
225g (7 oz) milk
60g (2 oz) chocolate, grated
225g (7 oz) cream, whipped
Method:
Bloom gelatine in a little water.
Cream egg yolks and sugar until light and creamy.
Put the milk into a sauce pan, grate in the chocolate and gently bring to the boil.
Whisk it into the yolk mixture.
Return the mixture to the pan and heat gently without boiling until the custard is thick enough to coat the back of a spoon.
Remove from the heat, add the gelatine and stir to melt and combine.
Cool to room temperature.
Gently fold in the whipped cream.
Pour into the prepared mould.
Place in the fridge and allow to set for at least 2 hours before turning out of the mould.
Raspberry Coulis
Ingredients:
1 cup red berries or any berries of your choice
50g (1 3/4 oz) icing sugar
Method:
Put berries and icing sugar into a saucepan.
Simmer gently until all soft.
Strain.
Budget Friendly
Bliss balls are a healthy snack option and have been hugely popular lately. They're packed with nuts and seeds and dried fruits - no wonder they're delicious. BUT nuts and seeds and dried fruits can get pretty expensive pretty quickly. Can we still make these tasty treats but a little cheaper?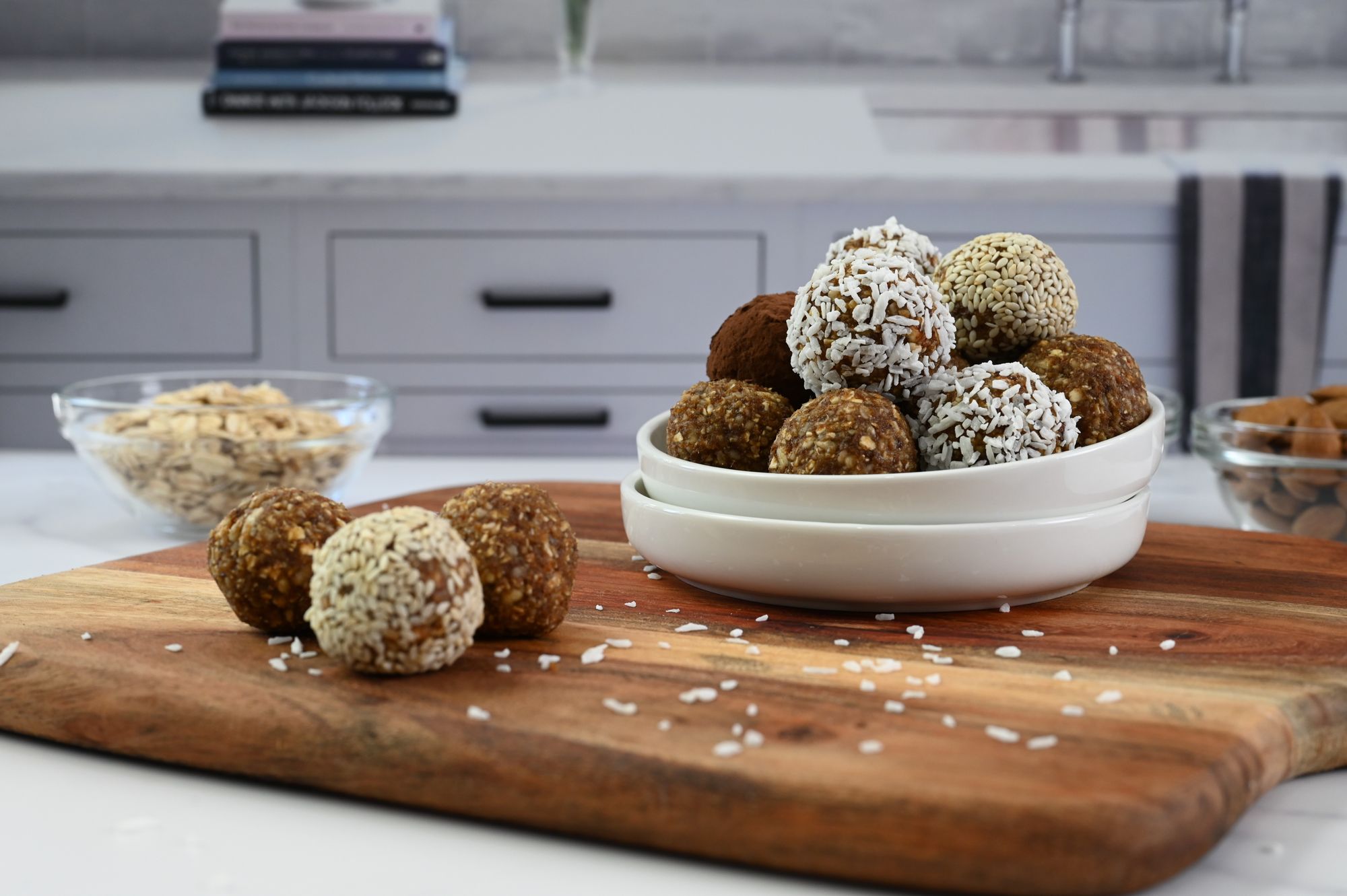 I've been experimenting with some cheaper alternatives. One of the ingredients that is in a lot of bliss ball recipes is Medjool dates. They're so tasty, but so much more expensive than dried dates! I've found if you soak the cheaper dried dates in boiling water for 15 minutes (or even leave them over night if you like), they soften and can often be used as a substitute for Medjool dates. In saying that though, if you love the flavour of the Medjool dates and they're within your budget, by all means keep using them.
I've also found you can use whatever nuts and seeds you have available to you. You can substitute whatever you use as much as you like. Just keep the overall quantities of wet and dry ingredients the same. Almonds, cashews and walnuts are the most cost effective for me. We have the option of buying packets of nut pieces here too - they're always cheaper than whole nuts. If you're going to bliz them up anyway, buying whole nuts at a premium price doesn't seem worthwhile.
I've also found you can use rolled oats quite liberally if your mixture is sticky to bind it together. Dried fruit can also be substituted with whatever you have readily available - raisins or sultanas are often our cheapest option. Use the more expensive dried fruits sparingly and bulk it out with cheaper options, you won't notice too much difference in the taste.
Inspiration from my Kitchen
Dessert boards always look so amazing and they're easier to put together than you might think. I love giving guests the option of choosing their own combinations, and having a board full of options is perfect for this.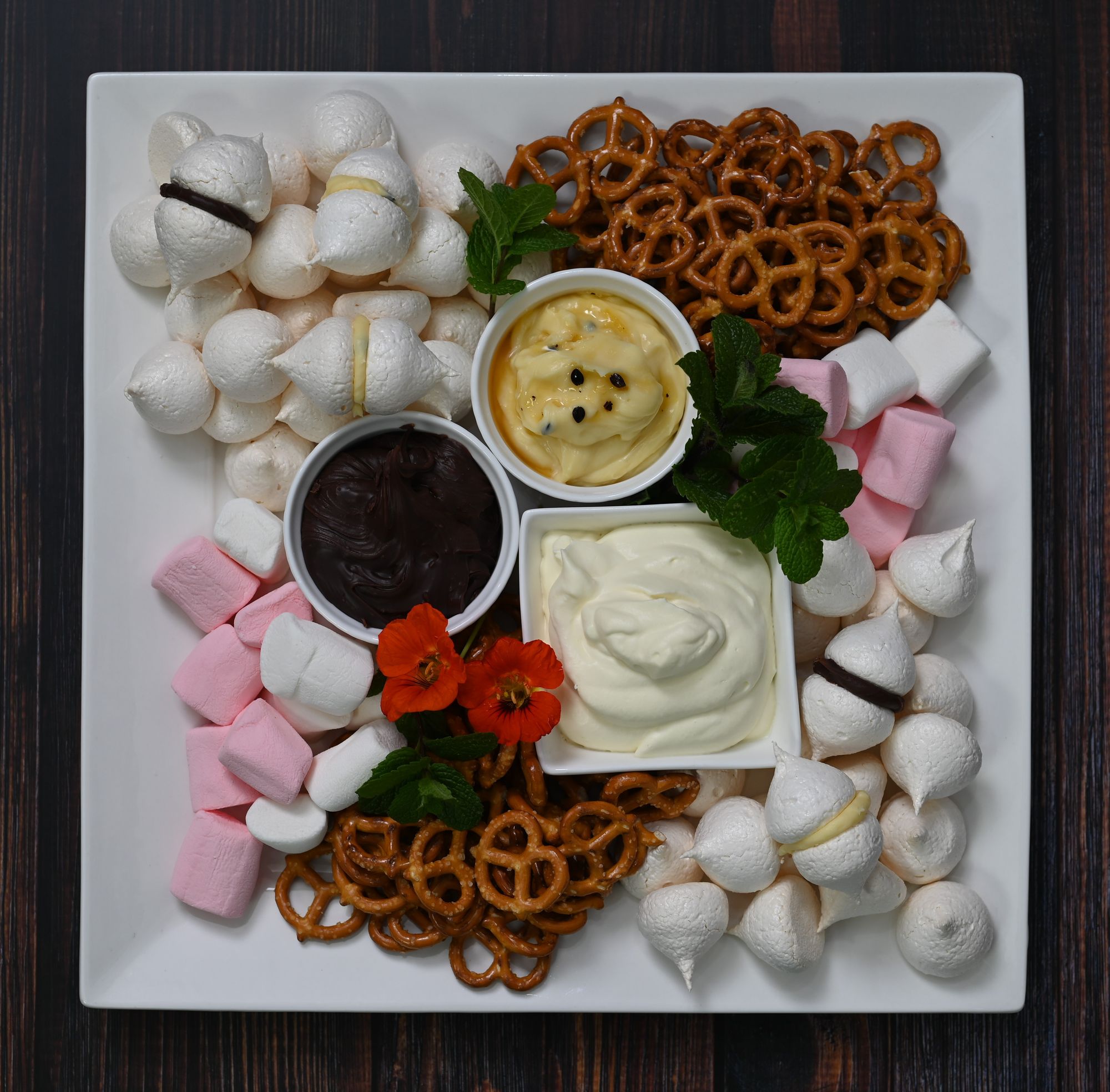 I recently made this board with mini meringues and fillings to sandwich together. There's cream, chocolate ganache or a white chocolate/cream cheese/passionfruit ganache filling to choose from. The salty pretzels dipped in the chocolate fillings are also amazing, and the marshmallows add a bit of fun - especially when kids are part of of the crowd!
I'd love to hear about some of your dessert board creations, feel free to send me some pics :)
Happy cooking,
Taryn