Tempting Toast - Issue #28
Hello Food Lovers,
Welcome to the Easy Peasy Kitchen newsletter. Lately, I've been thinking just how much the weather influences our culinary cravings. When the sun's out, we're all about those flavourful light dishes and fresh, crisp salads. But when the chill sets in, it's all about those hearty, slow-cooked comfort meals.
Speaking of delicious food, let's not forget that even a simple piece of warm toast can shine without any fuss. Whether we're diving into a fancy feast or savouring a quick snack, making it look fabulous is totally doable without breaking the bank or spending ages in the kitchen!
In this issue we discuss how you can use a simple praline to enhance your baking. I also talk about a video coming soon where we make some next level tea sandwiches. They still use simple ingredients, but show again that the way you put them together makes all the difference presentation wise.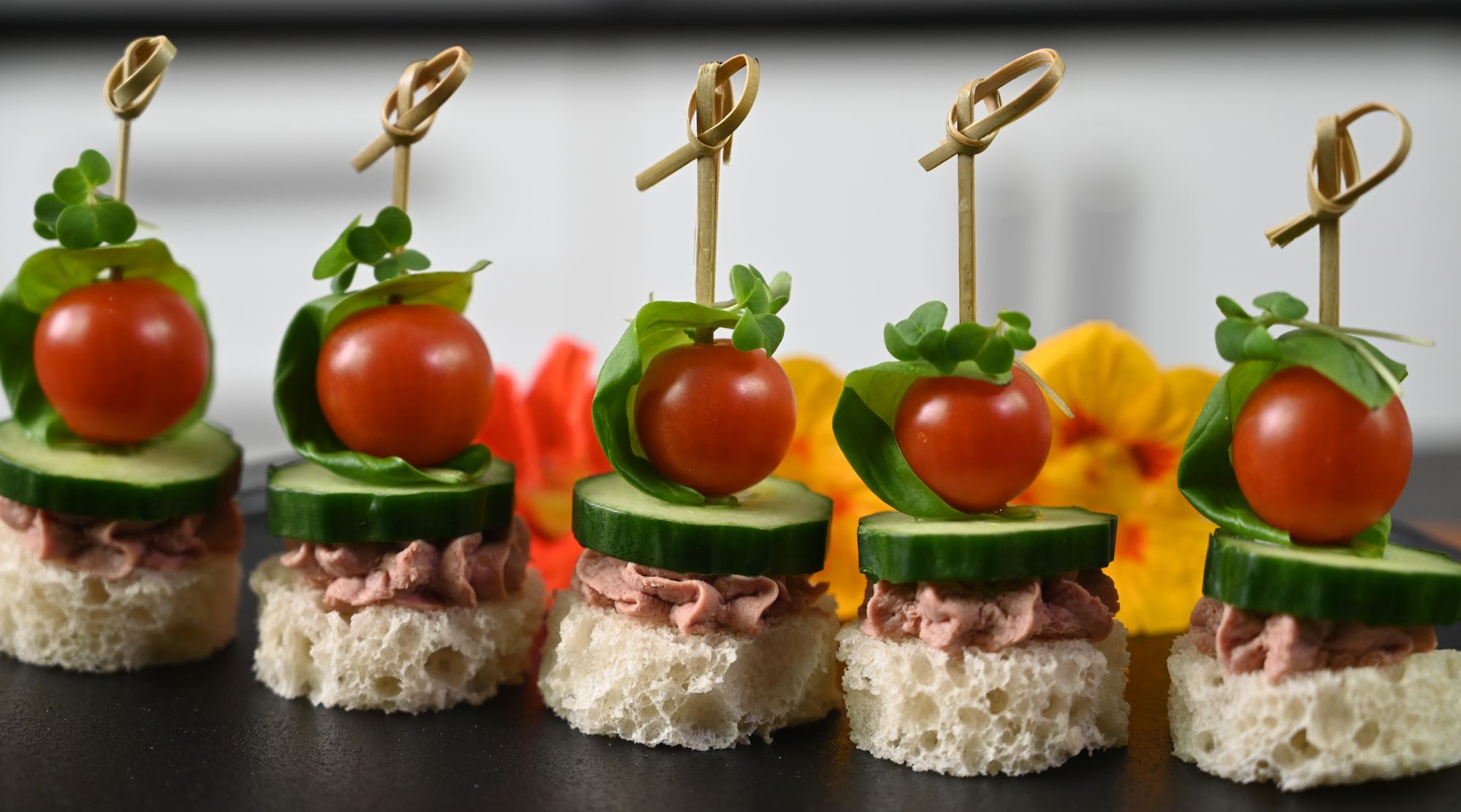 In this issue:
What's in the pipeline? - Next Level Tea Sandwiches
Dessert garnish - How Praline Can Elevate Your Baking and Desserts
Upgrade your breakfast toast - Even Simple Toast Can Look Amazing
What's in the Pipeline?
After a lot of positive feedback on the recent simple tea sandwich video, we decided it would be fun to make a video on taking simple tea sandwiches to the next level.
It doesn't take much extra effort to make them look even more visually appealing, even when you're using the same simple ingredients. The difference is all in the way you put them together - and yes, it maybe is a little more time consuming, but sometimes it's worth it for a special occasion.
Keep an eye out next week for this video and I hope you enjoy trying out some of these ideas yourself soon.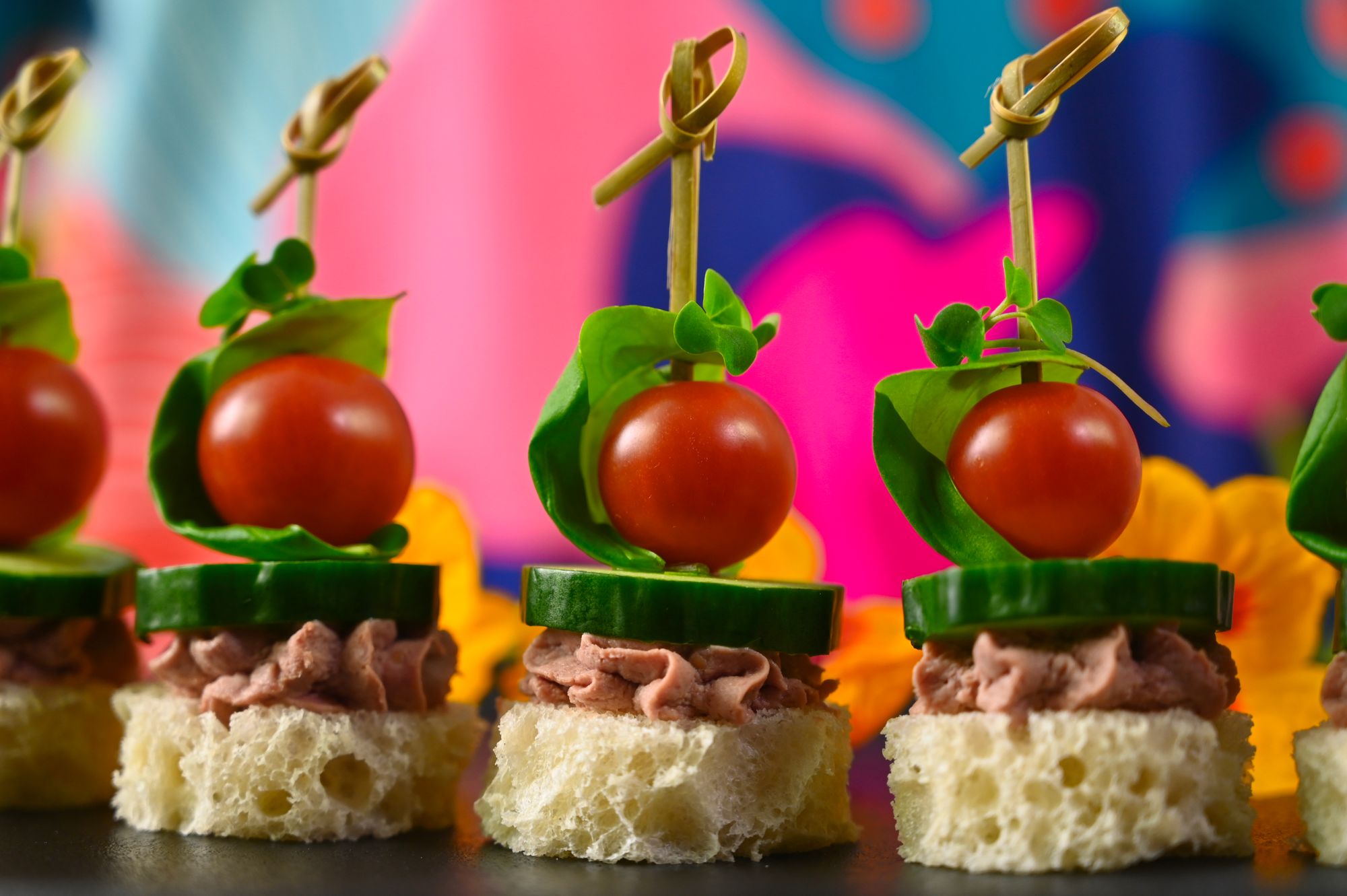 Dessert Garnish - How Praline can Elevate your Baking and Desserts
Have you ever made praline before? It's a very versatile item to have on hand and it's so quick and easy to make.
Praline is a sugary treat made with nuts and caramelised sugar. The praline I'm referring to is the French praline before it's ground to a paste and used to fill chocolates or pastries. It's not the same as Belgian praline chocolates or the American pecan pralines.  
You know, sometimes you whip up a cake and once you've put the icing on it, you feel like it's lacking something... this is where having some praline stashed away in the freezer is a life saver.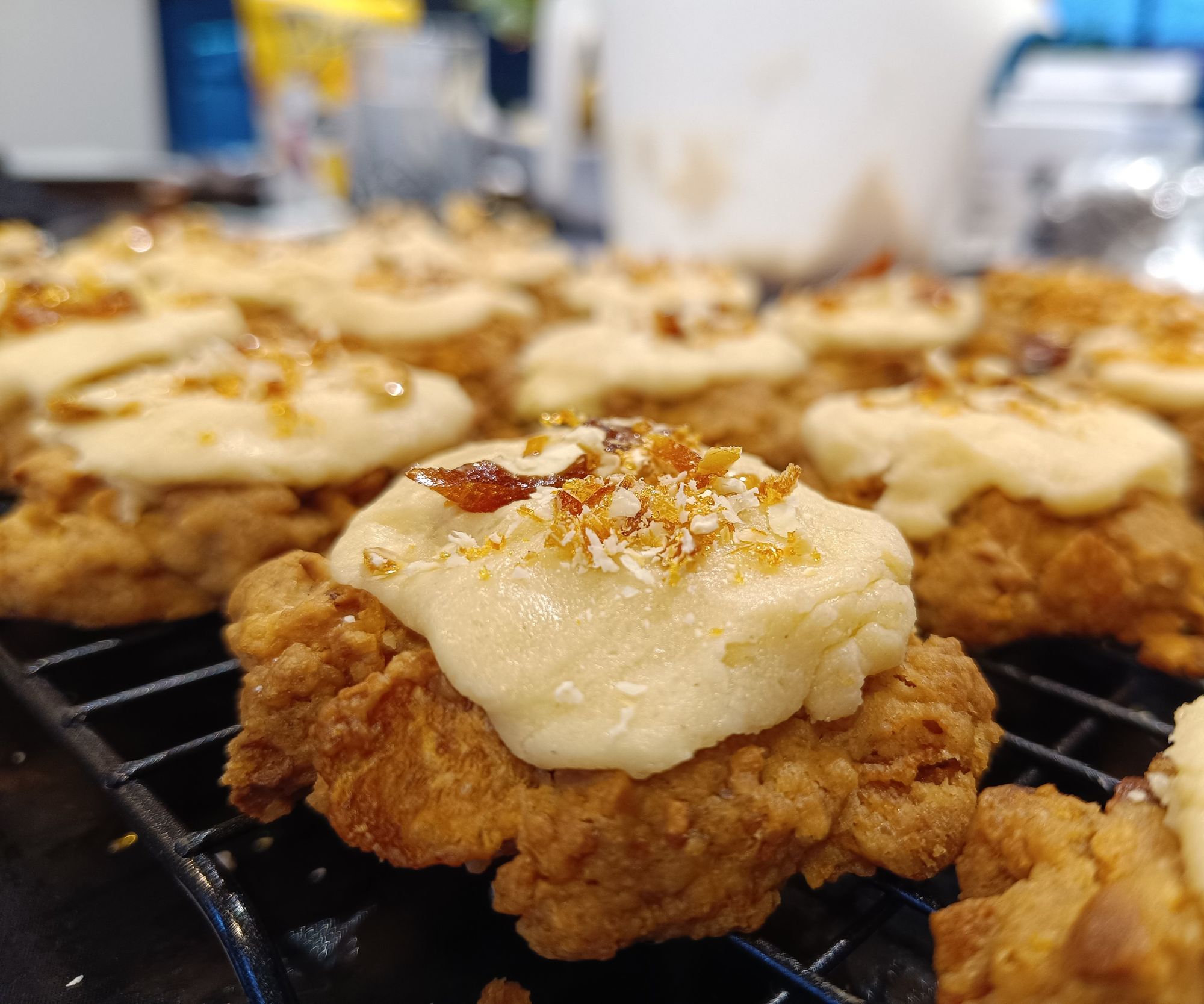 A little chopped praline to use as a garnish will effortlessly take your cakes and baking to a whole new level. You can use it as a crunch component or garnish on a dessert, add it to cookie dough, or even use it to decorate a slice or batch of cookies if you want to be fancy. The best thing is you only need 5 minutes and 2 ingredients.
Ingredients:
1/2 cup caster sugar
1/2 cup nuts, roughly chopped (these can be any roasted/salted/plain nuts of your choice)
Method:
Put the sugar into a medium sized pot and shake it a little to spread the sugar out.
Place over a medium/high heat and melt it without stirring until it's a dark amber in colour. (If you stir it the sugar will crystalize, so just give the pot a gentle swirl every one and again.)
As soon as it's golden, pour in the nuts and briefly stir, then pour onto a baking paper lined tin and leave to set and cool.
Chop or crush and use.
You can store it in a resealable bag or airtight container (you don't want it to get wet otherwise it will dissolve) and use within 3 days. Alternatively you can pop it into the freezer and use it as needed for a quick 'garnish' fix.
Upgrade Your Breakfast Toast - Even Simple Toast Can Look Amazing
Sometimes even a simple piece a toast can look amazing if you want it to.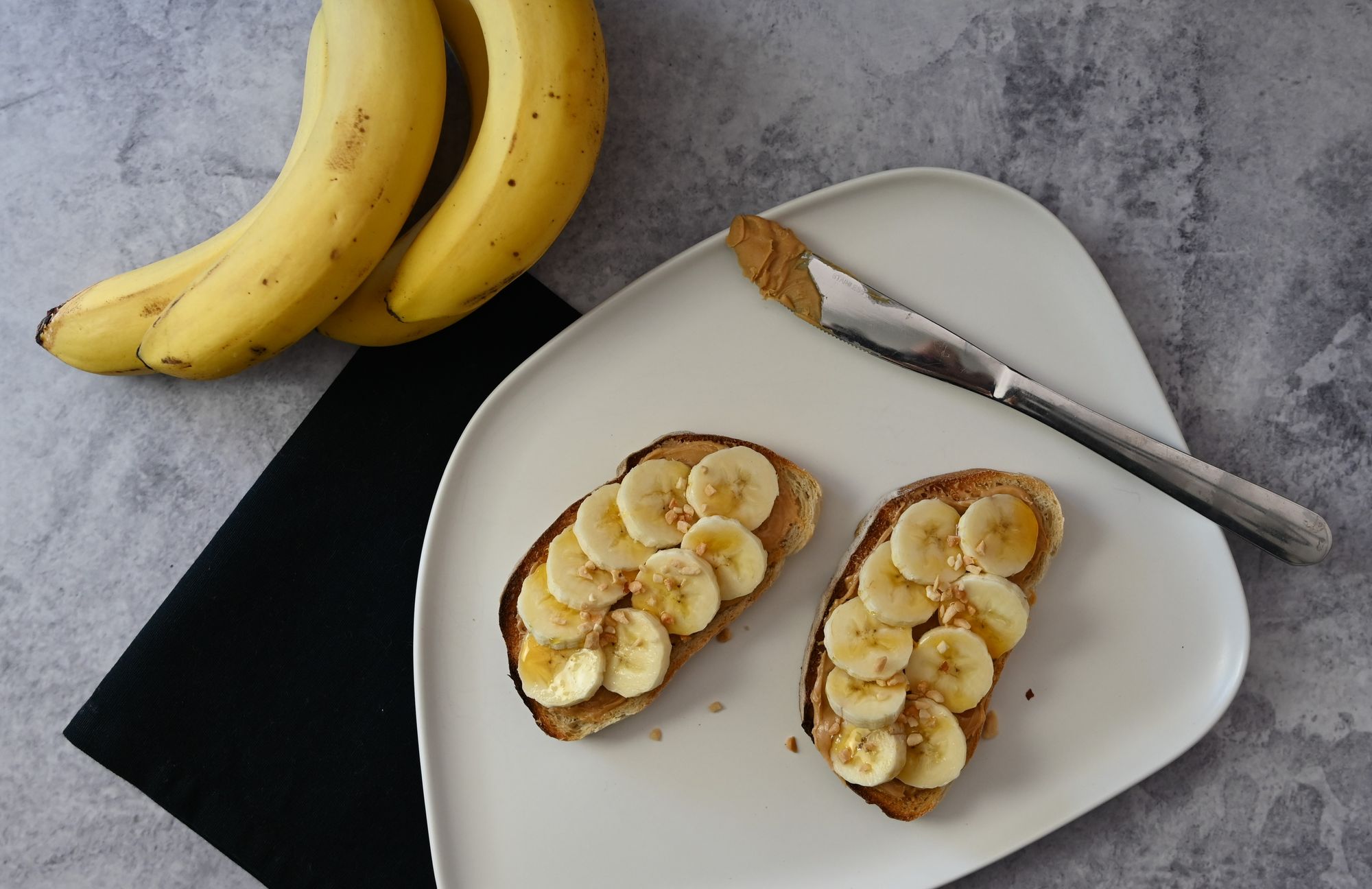 Turning a humble piece of toast into a visual delight is honestly a breeze. Start by selecting your bread - something with texture and colour like a wholegrain loaf looks and tastes amazing, but frankly any bread will work. I have used some slices of a ciabatta loaf here. Once your bread is toasted to golden perfection, either in a toaster or in a fry pan, it's all about how you arrange the toppings you've chosen.
For these I've generously spread on some smooth peanut butter, then carefully added the banana slices. I've overlapped them a little for looks and finished it with a drizzle of maple syrup and toasted chopped peanuts.
There are so many different toppings you can add - think vibrant green avocado slices, a sprinkle of colourful microgreens, or a perfectly poached egg with a tantalizing runny yolk. I feel another video coming on...
For the garnish, a drizzle of high-quality olive oil, a pinch of flaky sea salt, and a dash of cracked black pepper can elevate the aesthetics even further.
Remember, it's not just about taste, but also about crafting an eye-catching plate that appeals to all the senses.
This week I've also enjoyed toast with ricotta and blueberry compote with fresh lemon zest... hmm. I'd love to know some of your favourite toast toppings?
Happy cooking,
Taryn