Elegant and Delicious - Issue #29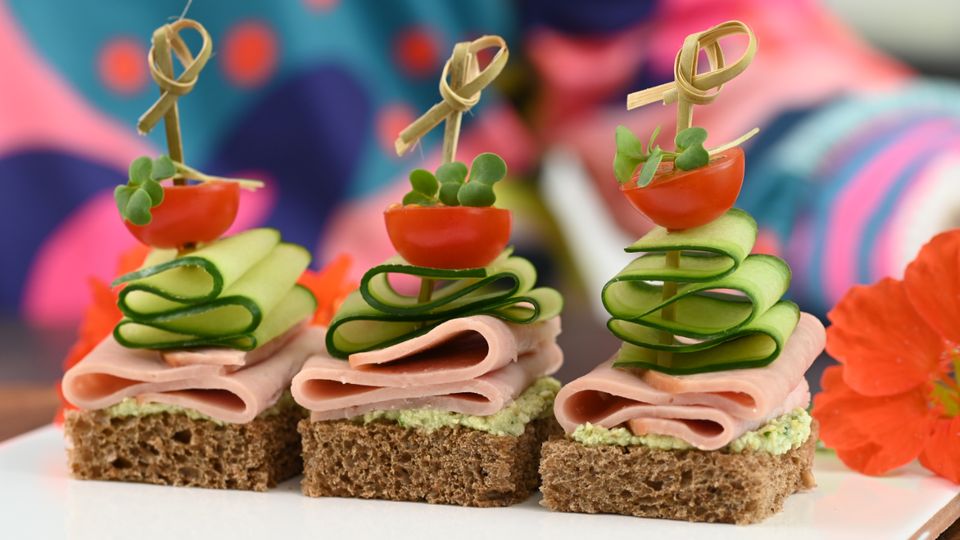 Happy Thursday!
Making delicious small, bite-sized foods is something I always enjoy. They're like tiny packages that look amazing and are full of flavour. You can enjoy these small portions in one go, and have several different varieties allowing giving your taste buds a smorgasbord of different flavours.
They also look cute and make eating exciting. You can use them for an appetizer, starter, hors d'oeuvre, or even make a bunch of adorable miniature desserts. Basically, these little bites make any meal or get-together way more interesting and tasty!
In this issue we also talk about some petite breakfast ideas, and bring you our latest video where we make some teeny tiny gourmet sandwiches. There's also some tips for creating a show stopping cake when you have limited time on hand.
In this issue:
Fresh off the press - Next Level Sandwiches
Inspiration from my kitchen - A Quick Celebration Cake
Something I've enjoyed recently - Simple, But Oh So Elegant
Fresh of the Press...(+ Recipes)
Our latest video - Next Level Tea Sandwiches - has just been published.
Have you got a special event coming up and want to take your tea sandwiches to the next level? That's exactly what this video is all about. Today I'll show you how we can take simple tea sandwiches to the next level, and create the wow factor you're looking for.
Adding more sophistication to your tea sandwiches isn't overly complicated. It might be a little more time consuming and need more attention to detail, but it's still easy and achievable.
In this video we make 3 different styles of tea sandwiches. I hope this gives you some unique ideas and inspires you to come up with your own ideas too.
You can have a look here...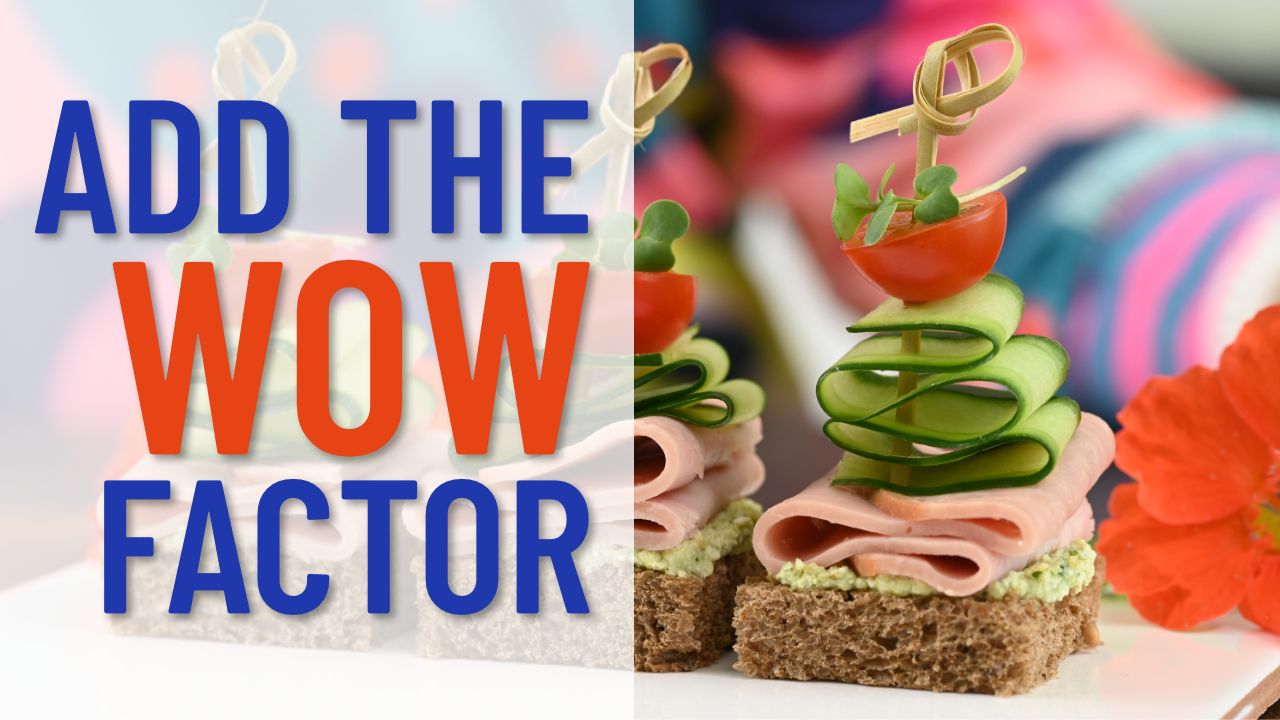 Tomato and Basil Sandwiches
Ingredients:
White bread (I used a ciabatta loaf)
Chicken and port pâté
Cucumber
Cherry tomatoes
Fresh basil leaves
Microgreens
Method:
Cut the white bread into circles.
Scrape aspic off the pâté and mash a little to soften before putting it into a piping bag.  
Pipe rosettes onto the bread circles.
Cut the cucumber into chunky slices and dab dry on a piece of paper towel.
Gently press the cucumber slices onto the pate rosette.
Stick a bamboo skewer through the tip of a basil leaf, then through a cherry tomato and then fold the basil underneath the tomato and through the skewer.
Stick the skewer into the tea sandwich.
Top with some microgreens to finish.
Ham and Cucumber Tea Sandwiches
Ingredients:
Rye bread, cut into preferred shape
Ricotta and basil pesto
Sliced ham
Cucumber
Cherry tomatoes
Microgreens
Method:
Cut squares of rye bread using a cookie cutter as a guide to get them all the same size.
Combine the ricotta and basil together to make a tasty spread.
Spread or pipe onto the bread.
Cut strips of ham the same width as the bread (use the same cookie cutter).
Cut the cherry tomatoes in half through the middle.
Peel long strips of cucumber to create ribbons.
Dab the cucumber on a piece of paper towel.
Gently fold one strip of ham in a loose zigzag, do the same with one strip of cucumber, top with a cherry tomato half and then stick the skewer right through the centre.
Put it onto the bread and tease out the layers a little.
Top with some microgreens to finish it off.
Dried Fruit and Nut Tea Sandwiches
Ingredients:
Sliced bread (I used a soy and linseed loaf)
Cream cheese, softened
Dried fruit (I used cranberries and apricots)
Walnuts, chopped (or any nuts of your choice)
Fresh parsley and chives
Long chives for tying
Method:
Soften the cream cheese with a fork.
Add the dried fruit, nuts and chopped herbs and mix together well.
Spread onto the bread and top with another slice.
Wrap well and refrigerate to compress the sandwich.
Cut off the crusts and then into finger sandwiches.
Tie with a long strand of chive and finish with a few microgreens.
Inspiration from my Kitchen - A Quick Celebration Cake
Recently I needed to make a celebration cake and didn't have time for fancy fondant creations, but I still wanted to make it a special cake. With limited time I decided to make a hummingbird cake with salted caramel buttercream icing.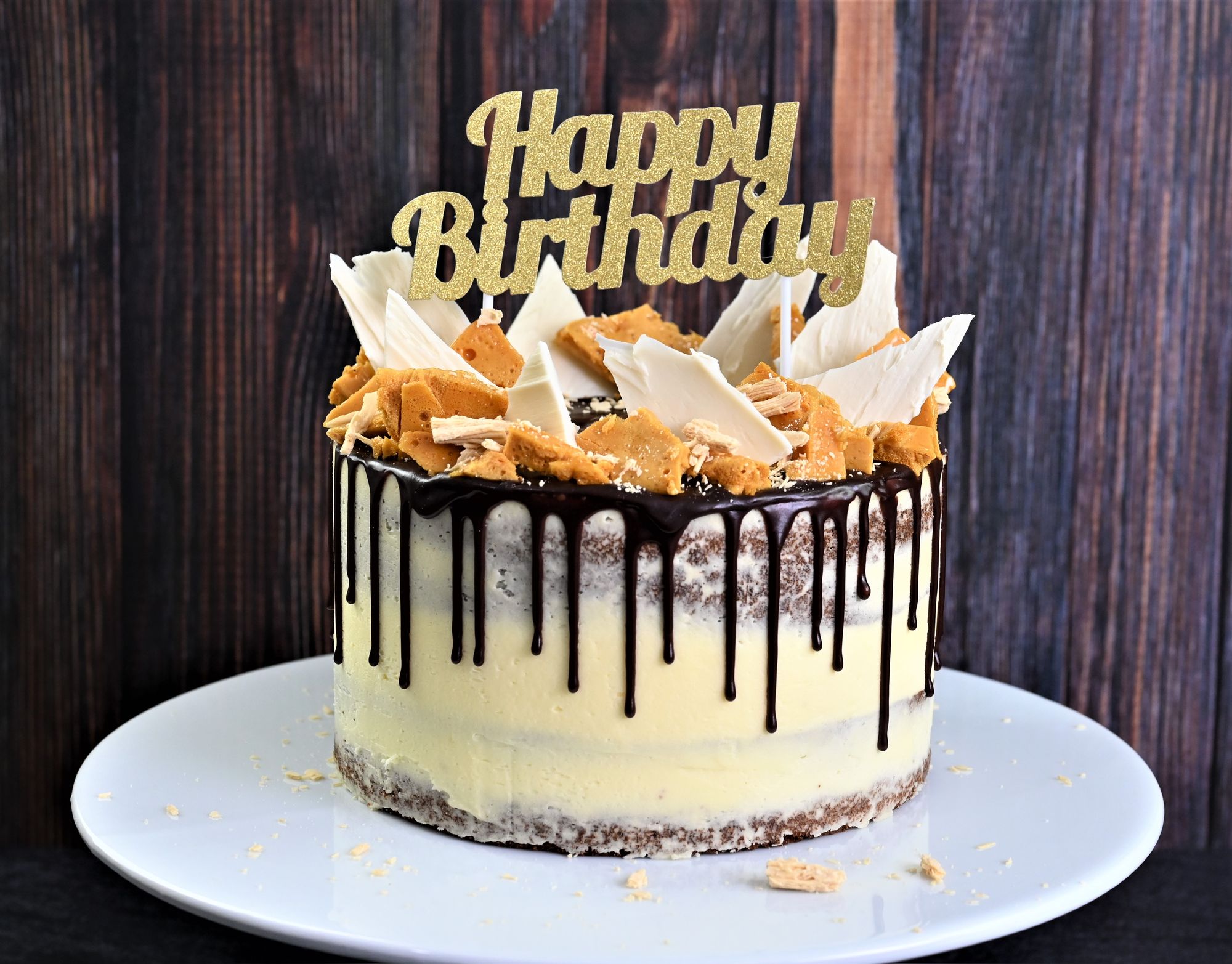 I iced the 2 layer cake in a semi-naked style, and then added a chocolate ganache drip. Something as simple as adding a drip to a cake can definitely enhance the appearance. Then I made some hokey pokey as we call it here in New Zealand. It is also known as honeycomb. I broke shards and put them on the cake along with shards of white chocolate and a caramel flavoured flake chocolate bar. The final touch was a Happy Birthday cake topper.
This cake honestly only took about 30 minutes to ice. These are such simple ingredients, yet the way it is put together makes it look so much more sophisticated.
What is your go to when you're short on time, but want to make something special?
Something I've enjoyed recently - Simple but, Oh So Elegant
We were at a buffet breakfast recently - something we hardly ever do - but I was so impressed with these gorgeous little pottles.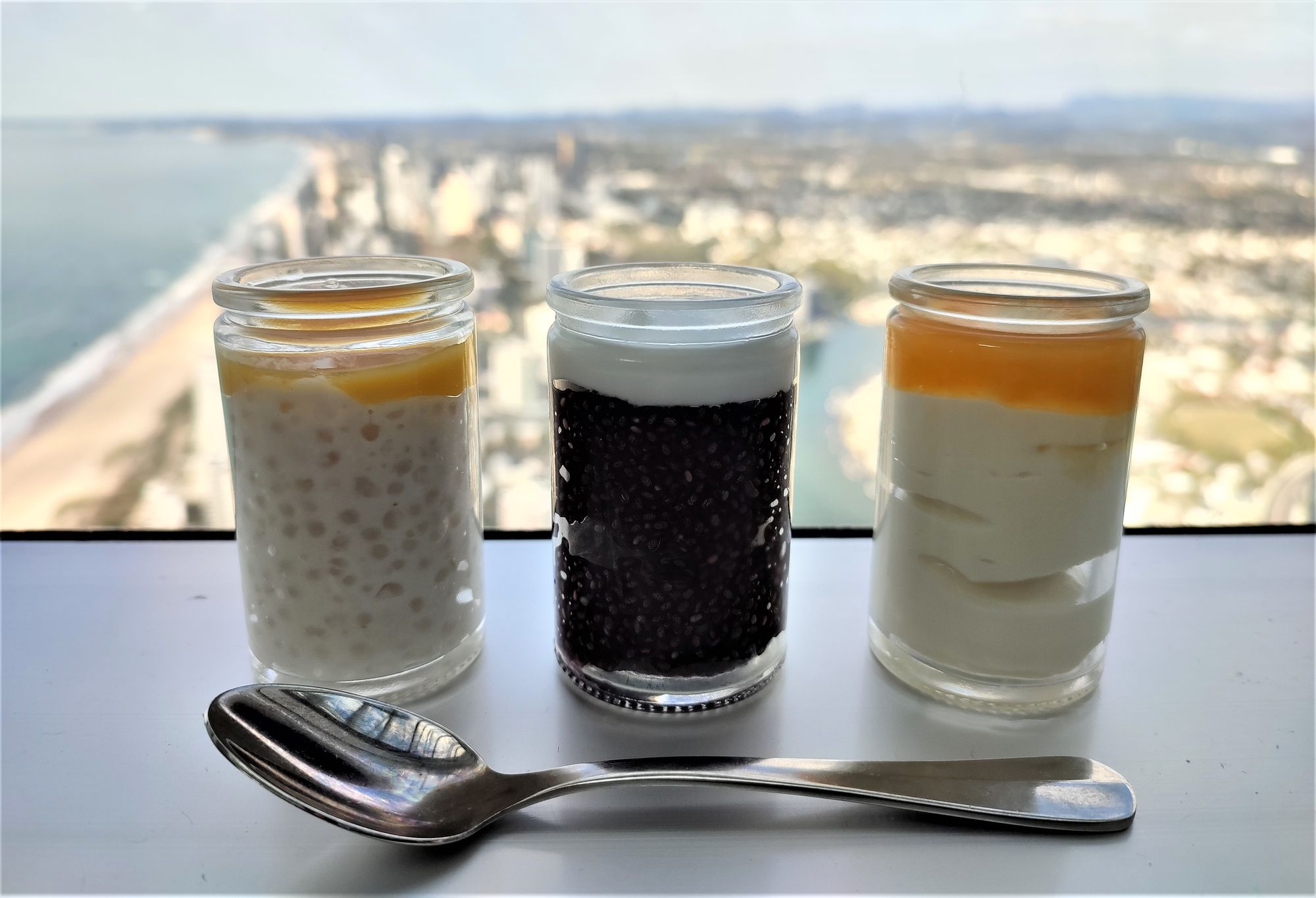 They looked amazing all lined up together with their contrasting colours and subtle differences. Then as I sampled each one - thankfully they were very petite - I realised just how simple they really were. The left one is sago or tapioca pudding with a little mango puree on top. The middle one is chia pudding with coconut cream on top, and the last one is greek yoghurt with passionfruit puree. So simple, yet the presentation of each one is what made it stand out!
I think I am going to have to get some teeny tiny pottles myself!
Happy cooking,
Taryn