What is a Buddha Bowl? - Issue #30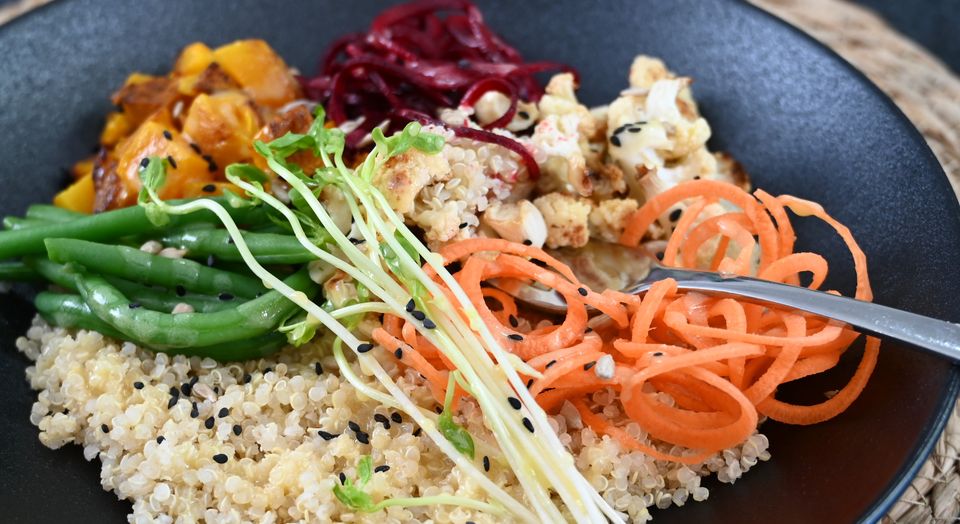 Hey there, Food Lovers!
Hope you're having a great week with all sorts of yummy kitchen experiments. Whether you're whipping up something new or just testing the waters, credit to you! Even trying a single new thing is a victory in my book. I recently jumped into the world of Buddha bowls and, let me tell you, I'm totally hooked. Check out the details below.
But wait, there's more cooking excitement on the horizon! Get ready for a sneak peek of our upcoming DIY sushi video. It's going live next week and it's sure to be delicious. And guess what? We're also taking a stroll down memory lane with a video that's all about jazzing up the texture of a dish with some creative garnishes. Prepare for a burst of inspiration!
Remember, keep those pots and pans clanging away, and most importantly, relish every moment of kitchen fun!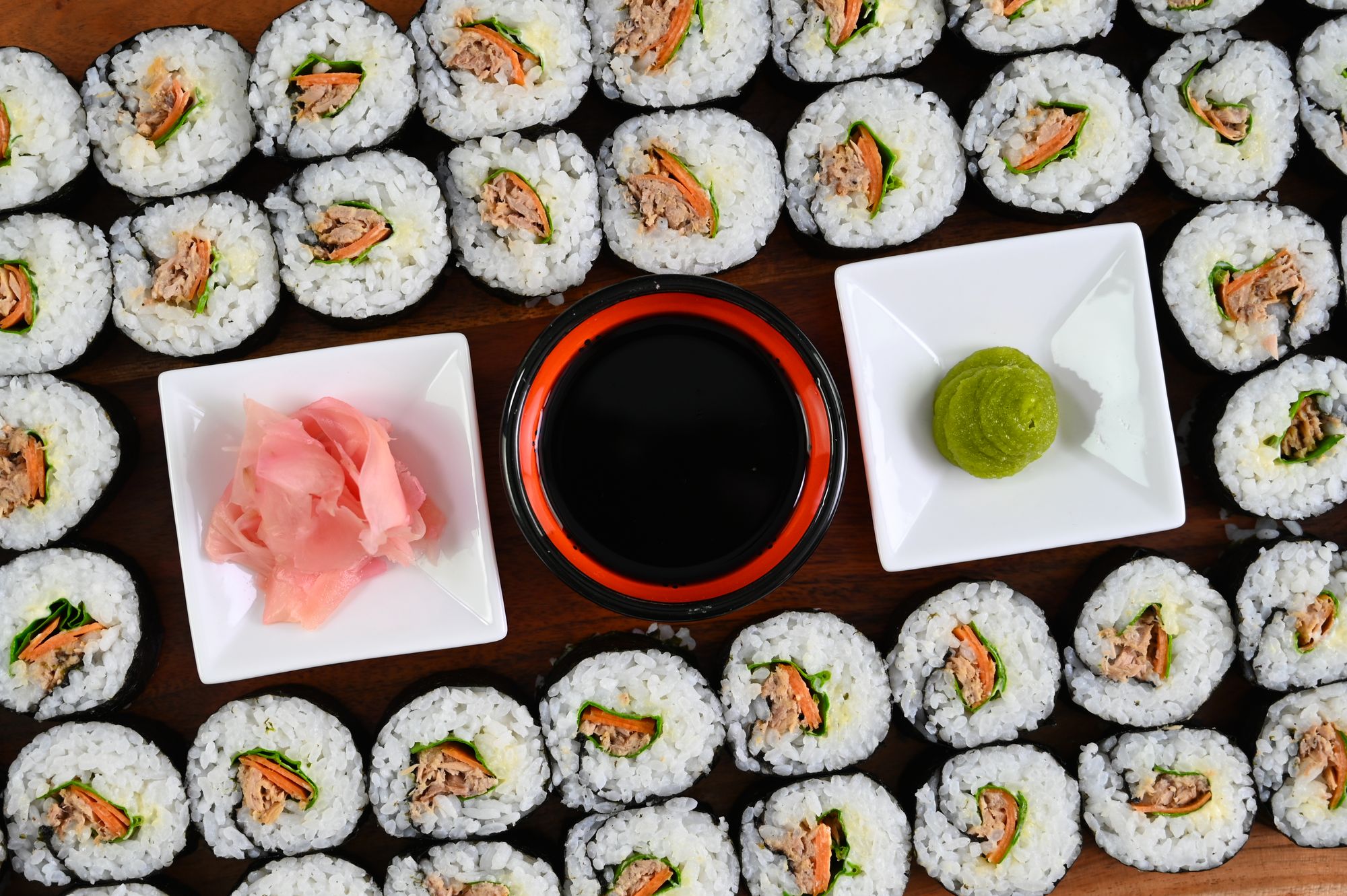 In this issue:
What's in the pipeline? - Simple Homemade Sushi
Video throwback - How To Make Savoury Tuile Biscuits
New Recipe - Have You Tried a Buddha Bowl?
What's in the Pipeline?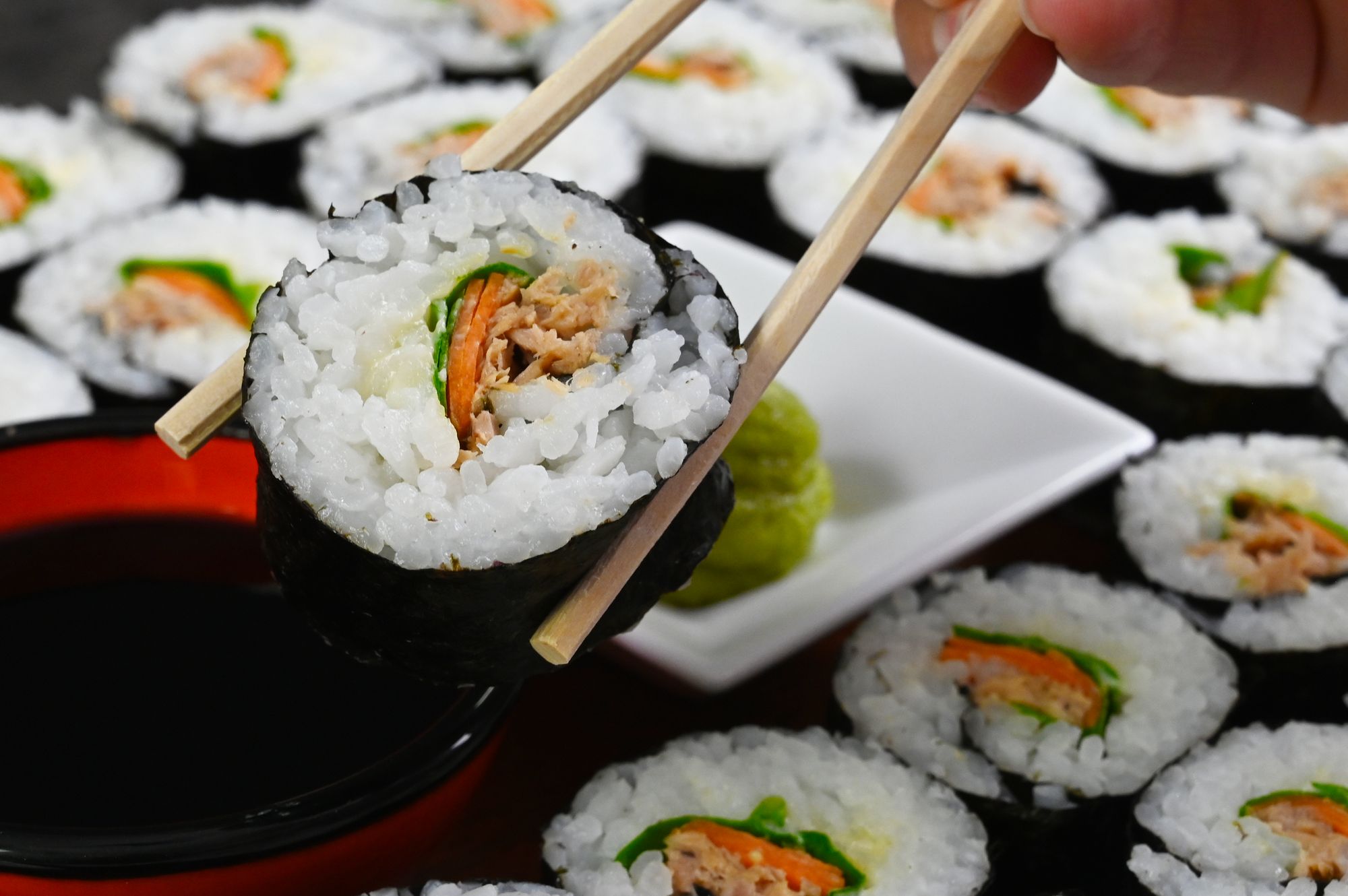 I often make homemade sushi for our family. Apart from thinking ahead and having the rice cooked and cooled, making sushi is surprisingly straightforward. Whether it's made for a simple appetizer, indulgent snack, a light lunch or a delightful picnic, it's sure to be enjoyed. The best part is that you don't even need any special equipment.
While sushi masters dedicate years to perfect the fine art of professional sushi crafting, we can enjoy the simplicity of keeping it uncomplicated at home. Believe me, the simplicity is both attainable and rewarding.
Stay tuned for our upcoming step-by-step video guide, published next Thursday. It's bound to be a treat!
Video Throwback - How to make savoury tuile biscuits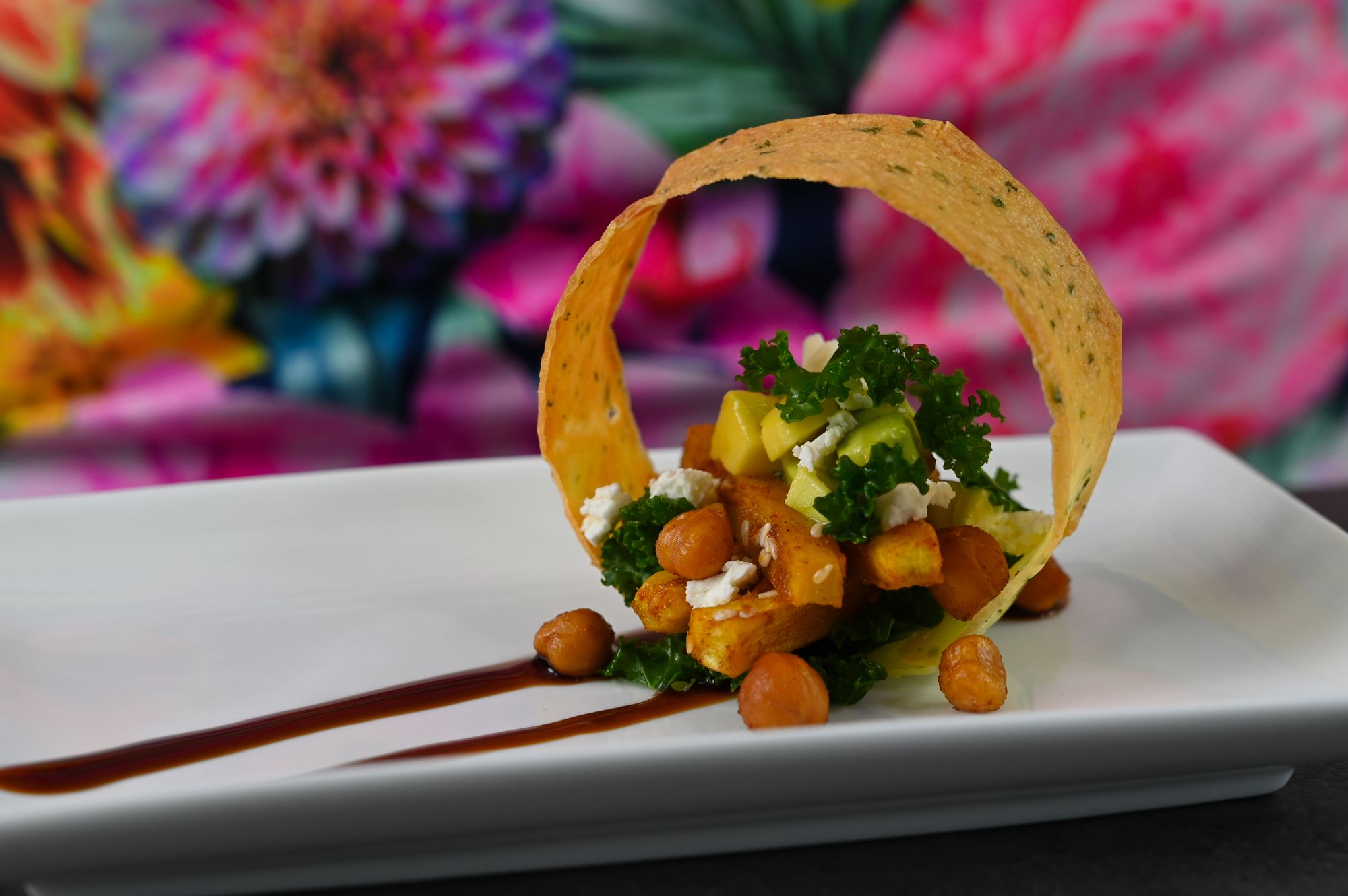 Ever found yourself in a culinary dilemma, trying to figure out how to add that satisfying crunch to a savoury dish without throwing off its flavour balance? We often default to the easy options like toasted nuts, seeds, or crunchy breadcrumbs, but guess what? There's a whole world of other crunchy possibilities out there.
Let's take a trip down memory lane to that time we talked about savoury tuile biscuits. These aren't your average cookies – they're like the cool cousins of the sweet tuiles, with a bit of a recipe twist. The exciting part? You get to play flavour scientist by adding in your favourite spices and herbs - the ones that will complement your culinary creation. It's like giving your dish a crunchy and flavourful high-five.
But wait, there's more! You can totally be the kitchen hero by making the tuile paste ahead of time and then simply baking them up fresh whenever you need them. And here's a pro tip: if you're feeling artsy, use a template to shape these tuiles into cool designs that'll have your guests snapping pics before taking a bite.
New Recipe - Have you tried a Buddha Bowl?
I hadn't until this week. But after diving into a vibrantly coloured and tastefully adorned bowl, I'm absolutely hooked and eager to whip up more of these culinary delights! The world of potential vegetable combinations and yummy sauces is calling my name.
A Buddha bowl is essentially a one-bowl meal containing small portions of several types of plant-based ingredients that are usually served cold. And guess what? It's got its name because it's typically enjoyed from a bowl with a wide opening, "reminiscent of Buddha's belly" – a charming detail, isn't it?
In general, a Buddha bowl has 5 key components:
Whole grains.
Fresh or cooked vegetables.
Protein-packed goodness.
A luscious sauce or dressing.
A sprinkling of delectable toppings.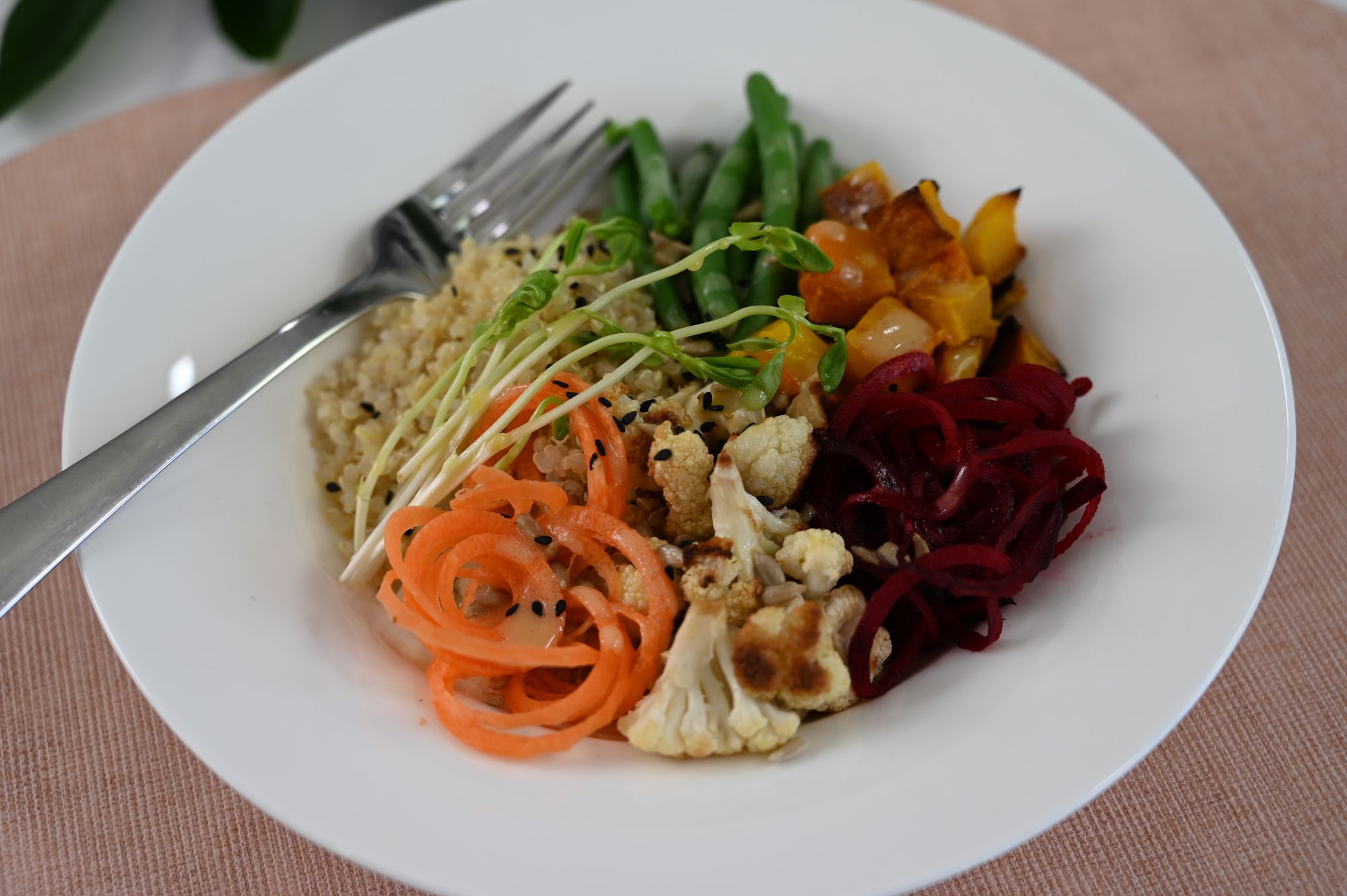 Chances are, you've stumbled upon these vibrant, Instagram-worthy bowls filled with colourful veggies and amazing sauces. These Buddha bowls have taken the social media world by storm, not just for their visual appeal but also for their health benefits, particularly for those following plant-based diets.
Unlike a pasta dish or a salad where all the ingredients are mixed, the items in a buddha bowl remain separate.
Buddha bowls are similar to nourish bowls – however, the main difference is nourish bowls can include animal protein. If you're not following a particular diet - you can throw in anything that tickles your fancy! Buddha bowls are also sometimes known as grain bowls, hippie bowls, macro bowls or power bowls.
So there you have it, a journey into the world of Buddha bowls – a feast for both the eyes and the palate! I hope you enjoy making some of your own soon. You won't be disappointed. Please share some of your creations with me :)
Happy cooking,
Taryn