Creative Compotes - Issue #33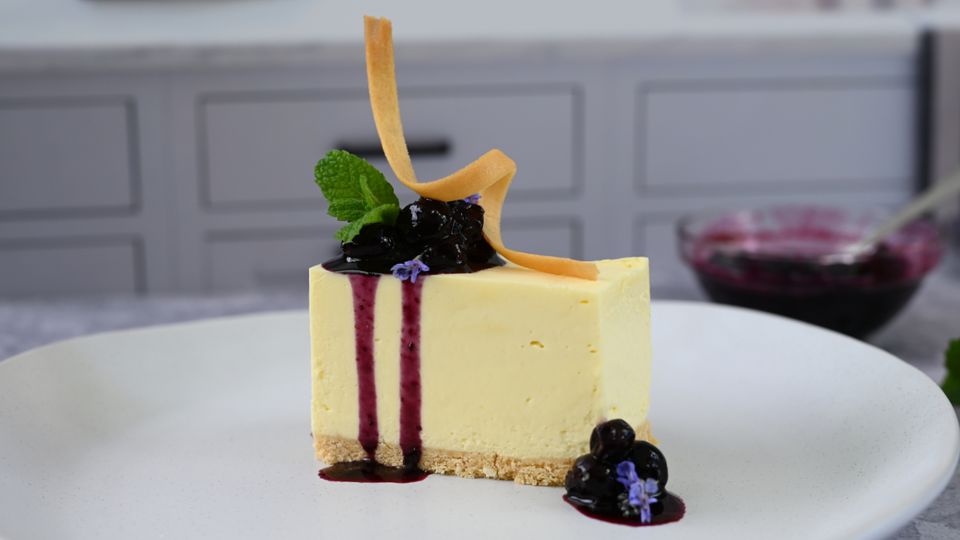 Happy Thursday!
I hope you're embracing the change in seasons and making some exciting new creations in your kitchen. With new seasonal ingredients becoming available, I'm really looking forward to whipping up some fresh salads again!
There's something incredibly satisfying about how quickly you can put a salad together. Just grab whatever ingredients you have on hand, toss them together with a delectable dressing, and voila – you have a delicious and nutritious meal ready to be enjoyed. If you need some ideas for how to make your salad look as good as it tastes, I've linked another video down below to give you some plating inspiration.
Speaking of culinary inspiration, we've just published a brand-new video that's all about dessert plating, featuring a super yummy blueberry compote. Even if you're not a dessert fanatic, you'll appreciate the eye-catching and mouth-watering creations we've come up with.
Now, let's tackle a classic dessert dilemma. Have you ever had your ice cream turn into a melted mess all over your plate while trying to serve a fancy dessert? Well, we have a fantastic little tip up our sleeves to tackle in this issue. It's a game-changer that ensures your ice cream stays picture-perfect and doesn't turn into a puddle. Curious to learn more? Keep reading, and we'll share this handy trick with you shortly.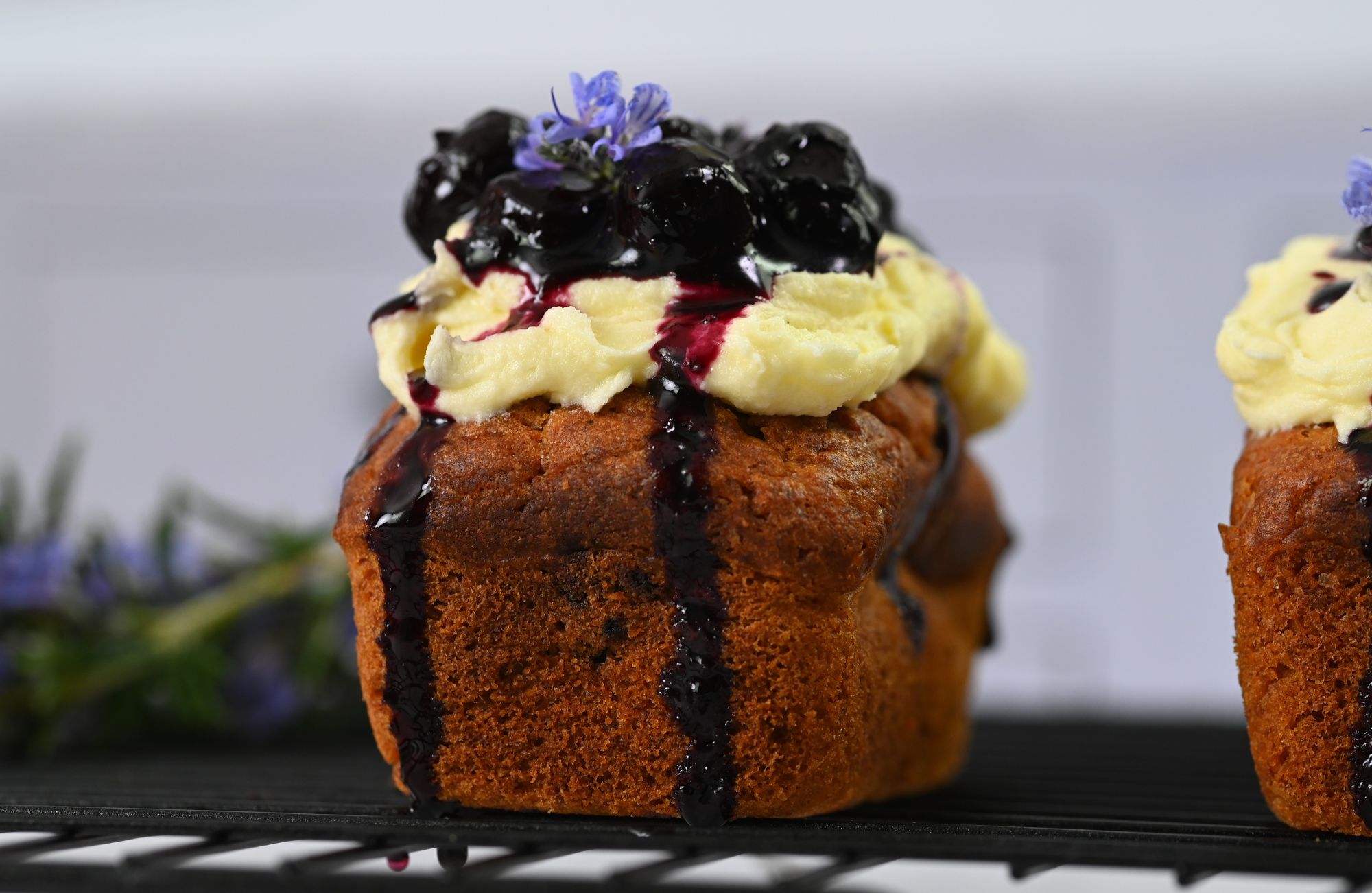 In this issue:
Fresh off the press - Dessert Plating for Beginners (Featuring a Blueberry Compote)
Kitchen Tip - How To Serve Ice-cream On A Plated Dessert
Video Throwback - How To Plate Salad
Fresh of the Press...(+ Recipes)
Our latest video - Dessert Plating for Beginners (Featuring a Blueberry Compote) - has just been published.
Get ready to discover the magic of a simple fruit compote as it transforms your dessert - not only in taste, but also in looks.
In this video you'll learn how to create a versatile compote that can be tailored to any sweet treat you're making (we use blueberries in the video). Of course we won't just make a compote, I'll show you how you can use it on a few different desserts to show how it can instantly elevate your own dessert presentations.
It's time to get inspired and take your dessert plating game up a notch with the delicious addition of a compote!
You can have a look here...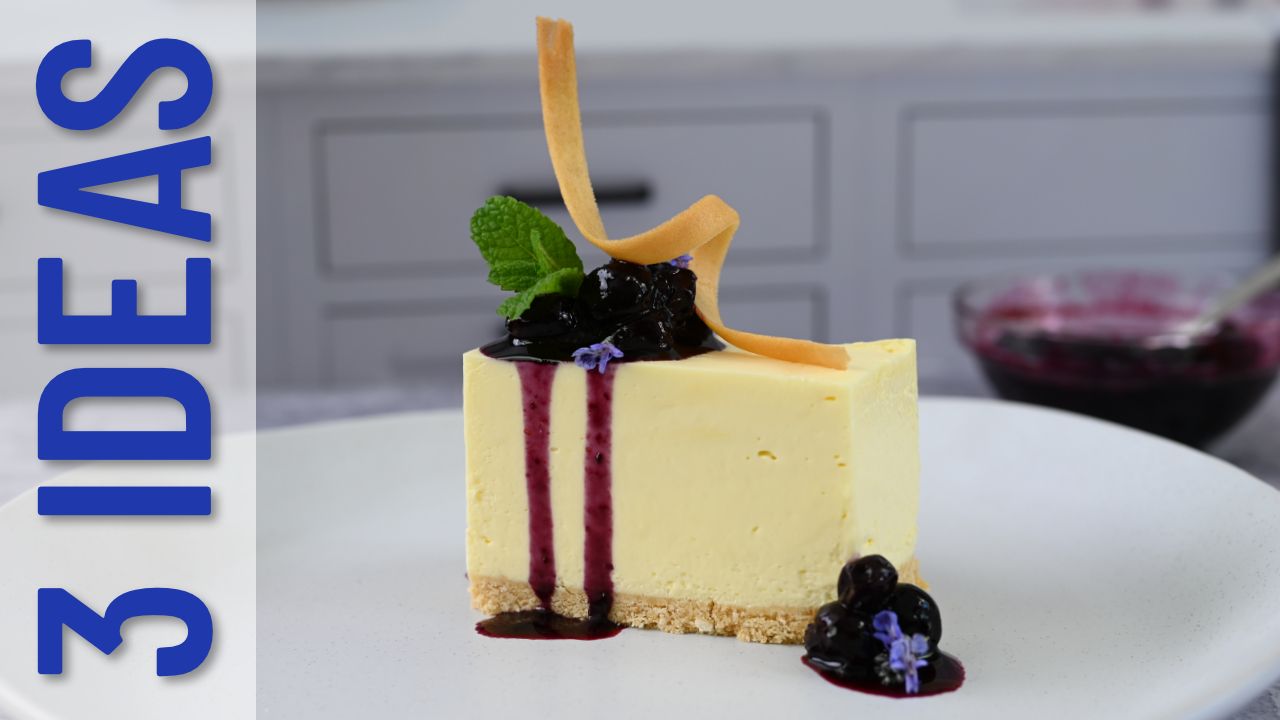 Blueberry Compote
Ingredients (Makes approximately 3/4 cup):
1 cup blueberries (fresh or frozen)
1/8 cup maple syrup or sweetener of your choice
1 tablespoon water
1 lemon, zested
1/2 tablespoon lemon juice
1/4 teaspoon vanilla essence
Method:
Place half the blueberries into a small pot (keep the rest for later).
Add all the other ingredients to the pot and bring it to a gentle simmer, stirring occasionally.
After about 5 minutes, add the remaining berries and continue to simmer for another 5 minutes or until the sauce has reduced to a syrupy consistency. (You can thicken it with a cornflour slurry if you wanted to.)
Leave to cool and little, and gel up.
Use to enhance the flavour and presentation of your desserts.
Desserts featured in the video
Kitchen Tip - How to serve ice-cream on a plated dessert
Have you ever had trouble making ice cream look good on a dessert plate? It can be a real pain, sliding around and making a mess before it even reaches the table. Sometimes, it's tempting to skip serving it altogether!
But guess what? I've got a super simple trick for you. All you need is a little something to give your ice cream a foundation. This seems to stall that rapid melting enough to get your plated dessert to your guest.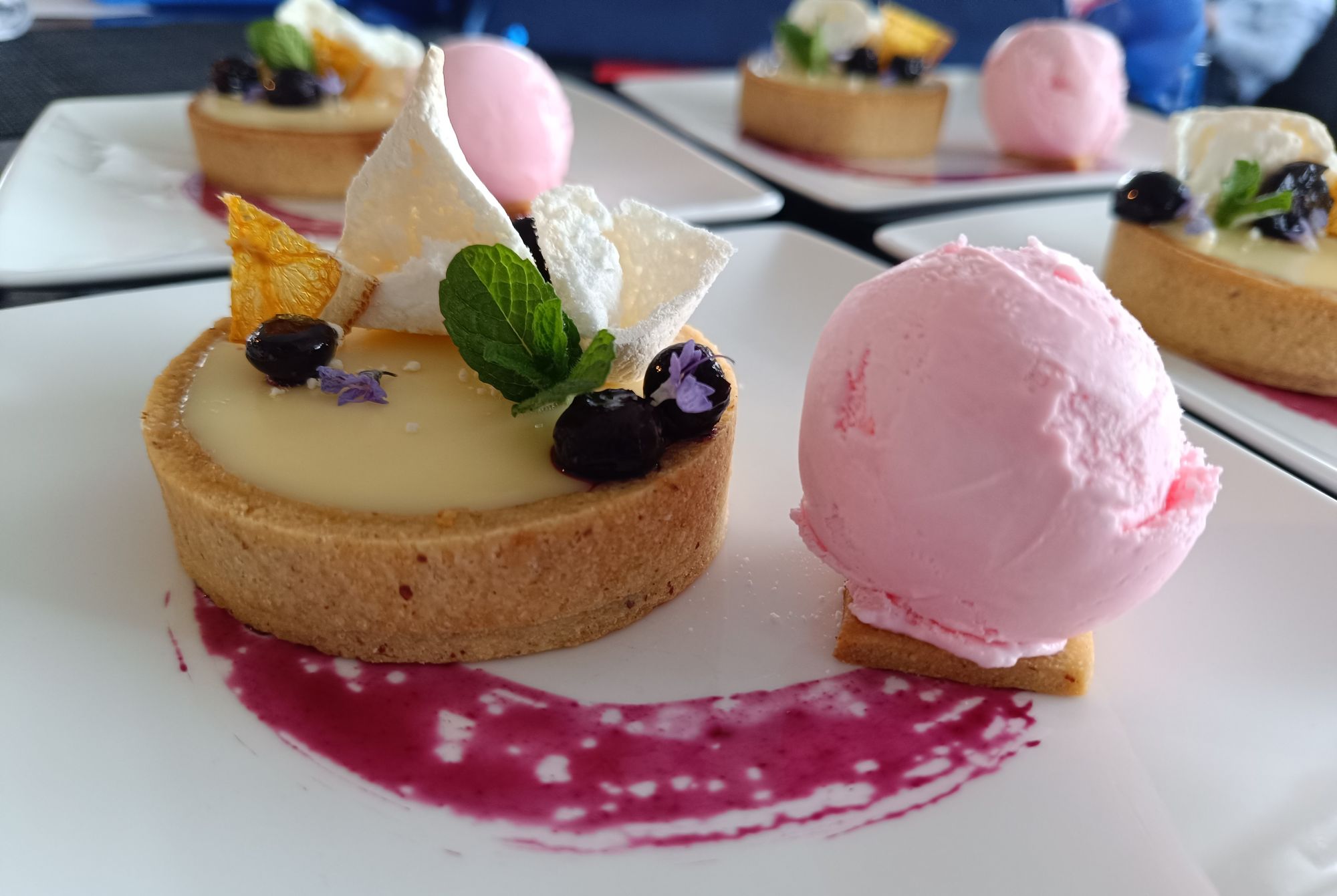 You can go for a small pastry disc that's hardly visible, or get creative with a decorative piece, adding a bit of crunchy texture while you're at it. I usually make a few with my pastry off cuts or left over tuile paste and keep them for when I need them. Or if you don't have time to make anything just use a pea-sized blob of whipped cream. It works like magic!
Whether you decide to go with a tiny dot of whipped cream or create a small pastry shape, it's a game-changer. Your ice cream will stay put as you plate it and carry it to the table, and it looks great too!

Video Throwback - How To Plate Salad
This video not only covers how to put together a tasty salad that looks great too, but it also shows you a couple of ways to plate a salad for best visual appeal.
We talk about 3 important things to keep in mind when making and plating your salads that will easily elevate your salad presentation.
To showcase these principles we make an individual bacon and feta salad, which you could serve as an entrée for a fine dining inspired meal, and we also make an Asian coleslaw salad on a big platter suitable for a BBQ.
Happy salad making.
What are some of your favourite salads? Do you need more inspiration for plating ideas?
Happy cooking,
Taryn