Delicious Lunch Ideas - Issue #5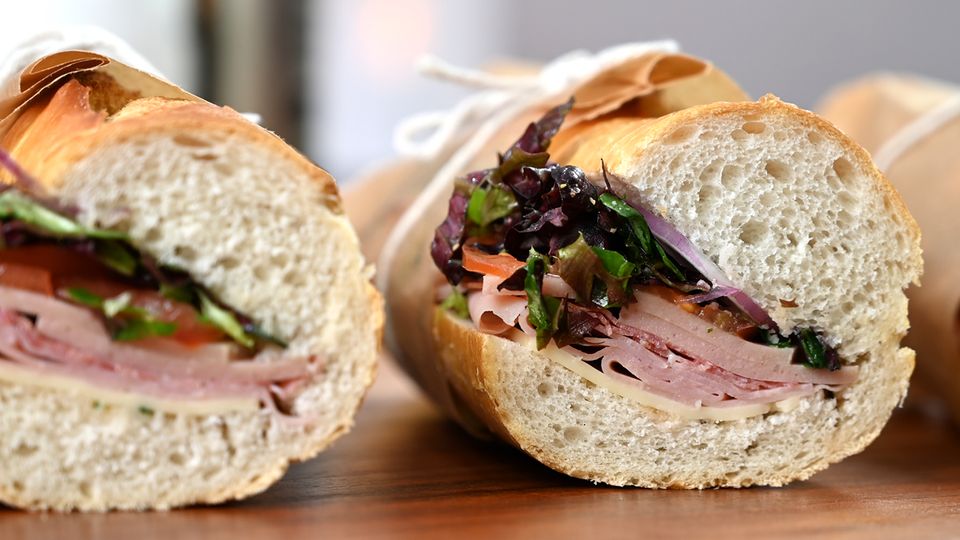 Hello and a warm welcome to you if you are a new subscriber to the EasyPeasy.co newsletter. I love having another platform to be able to connect with you and share more tips, ideas and inspiration from my kitchen.
Long warm summer days and a lingering holiday feel still around calls for spur of the moment cooking in our house. This often means we BBQ some meat and make a simple salad to go with it, using whatever we can find in the fridge.
I must say a freshly made salad sub is a delicious lunch option too and can easily be packed to take on the go. Make sure you check out how we make it in the link below.
In this issue:
Fresh off the press (+ Recipes) - Sub Sandwiches - My Top 5 Tips
Inspiration from my kitchen - My go to BBQ meat seasonings
Q&A - Why don't you use butter on your sandwiches?
What's in the pipeline? - Chocolate decorations without a piping bag
Fresh off the press... (+ Recipes)
Our latest video has just been published - Sub Sandwiches, My Top 5 Tips
There's something so delicious about sinking your teeth into a well-made tasty submarine sandwich, and hopefully the tips in this video will help you perfect your sub making skills.
We'll discuss different condiments and how they can add depth to your sandwich, we'll talk about different ingredients you can add, and how flavours can complement each other. We'll also talk about how to layer up your ingredients, and why it's important to wrap your sub to finish it off.
Click on the video to have a look and see how they turned out…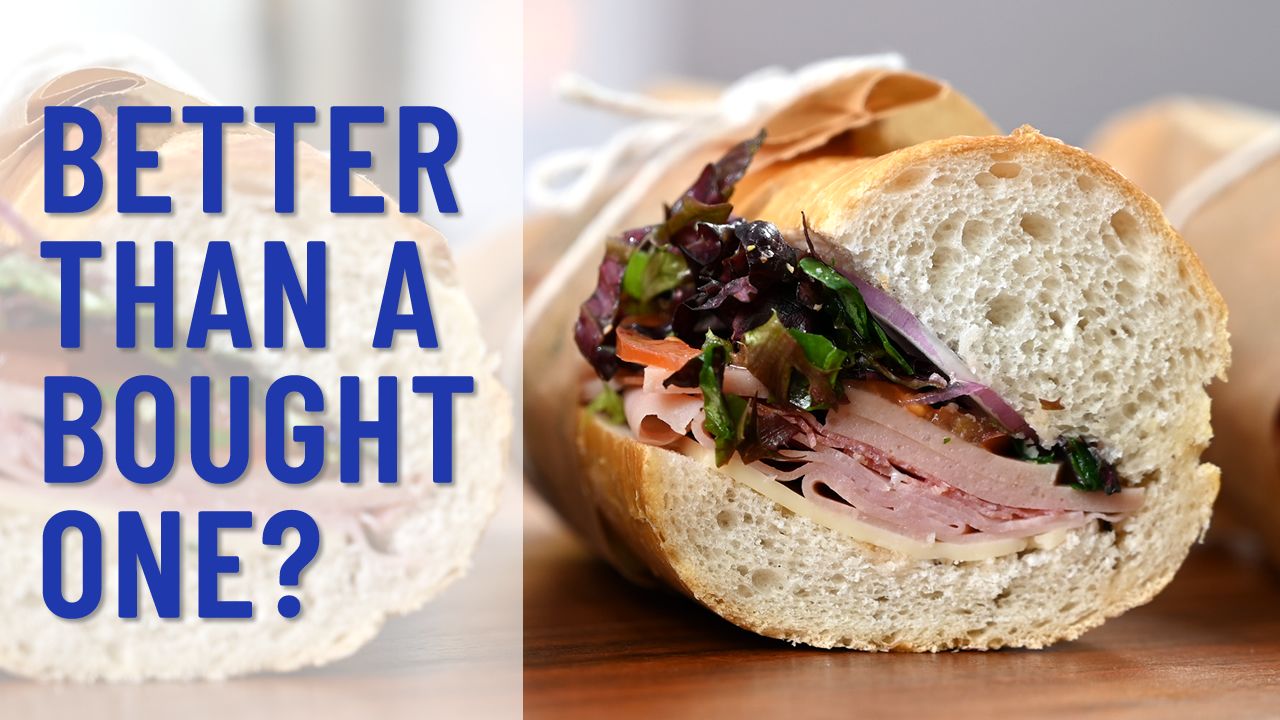 Italian inspired Submarine Sandwich
Ingredients:
A fresh long loaf of bread (I used a French baguette)
A base condiment (I used a vinaigrette), but mayonnaise works well too
Leafy lettuce greens
Meat selection ideas - ham, salami, luncheon/mortadella
Salad ingredients ideas - tomato, red onion, Kalamata olives (sliced), cheese
Salt and pepper
Method:
Slice open a long loaf of bread, horizontally.
Add a base condiment on both sides of the bread.
Start layering up your ingredients. There isn't a right or wrong way - with practise you will perfect your own preferred way of doing it. I started with cheese, then meat, then the tomatoes. Remember to put the tomatoes in the centre to stop your sub going soggy.
Slice up your lettuce leaves, and lightly dress them to evenly disperse the vinaigrette. Add a layer to your sub.
Slice the red onion, and soak it in some water for a few minutes to take away a bit of the zingyness. Make sure you pat them dry before adding them to your sub.
Add the olives, and season with some salt and pepper.
To wrap your sub, take some baking paper and fold it around as tightly as you can. This compresses the sandwich a little and allows the flavours to mingle together.
Cut and enjoy, or tie them up in little parcels like I did in the video.
Italian Vinaigrette
Ingredients:
1 tablespoon vinegar (I used white balsamic vinegar)
3 tablespoons olive oil
Salt and pepper
1 clove of garlic, crushed
1 teaspoon oregano (I prefer fresh, but dried works too)
1 teaspoon fresh chopped parsley
Method:
Add all the ingredients to a bowl and whisk until it all comes together. Make sure you taste it - if you like it a bit sweeter you can add some honey :)
Inspiration from my kitchen
There's something so delicious about cooking a piece of meat on the BBQ. The crispy, slightly charred, smoky tones seem to awaken all the senses!
I'd love to know what your go to BBQ rubs/marinades/spices are. I seem to default to a squirt of Worcestershire sauce, a generous sprinkle of smoked garlic salt and a drizzle of oil. Sometimes I'll add fresh crushed garlic and finely chopped herbs too. It seems to work on beef, chicken, lamb and pork. I love the fact it's not super sticky (so doesn't make a mess of the BBQ grill), and it's always delicious.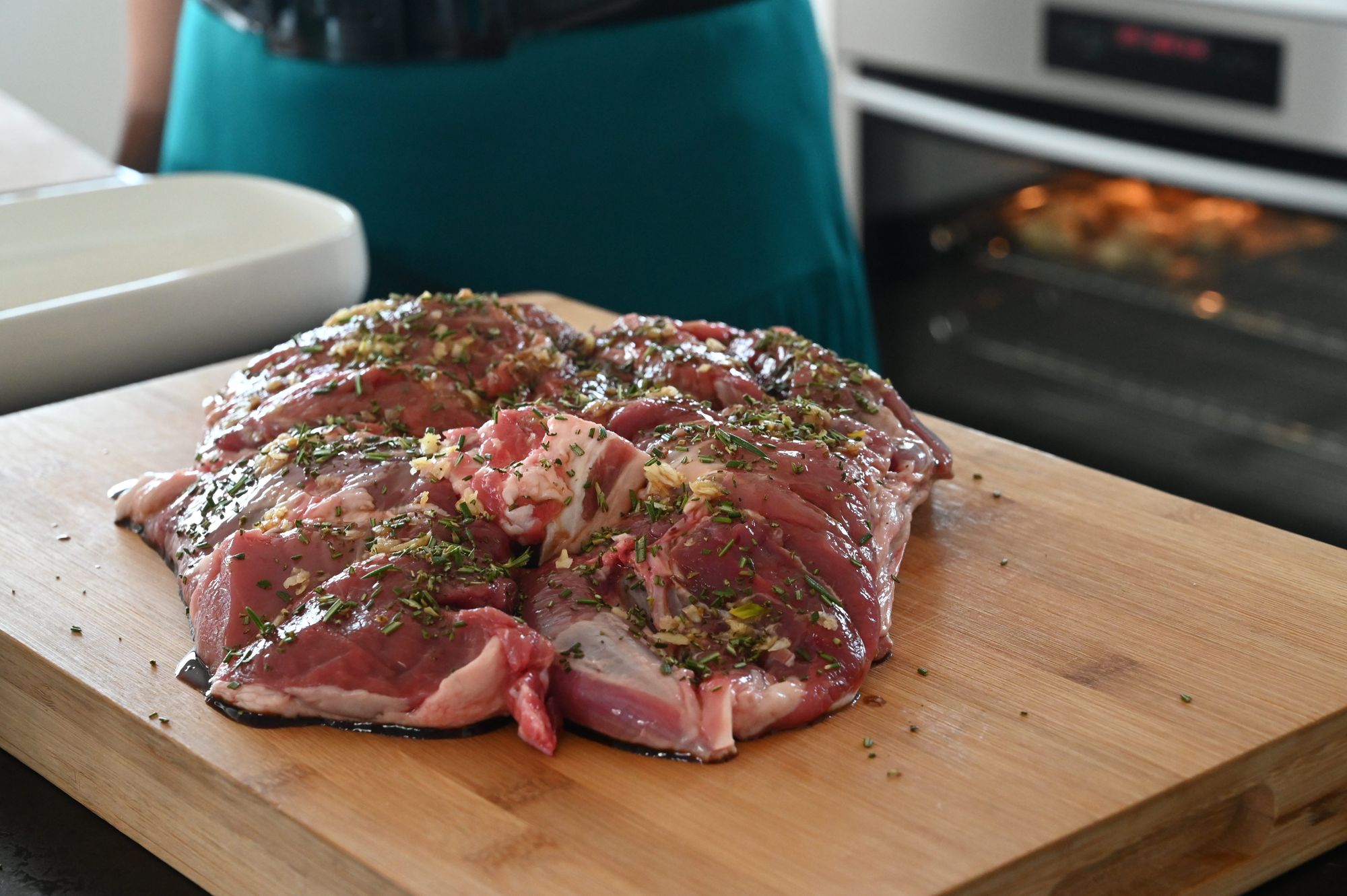 Here's a butterflied leg of lamb we enjoyed this week, with Worcestershire sauce, crushed garlic, and fresh rosemary, right ready to go on the BBQ.
If you're keen to see how to butterfly a leg of lamb, here's a link to an older video that'll show you how.
Q&A
Q: I have been asked a few times recently why I don't use butter when I'm making club sandwiches and filled rolls etc.
A: In short, the answer is that when you're making a large quantity of these bready items it's very time consuming to spread a layer of butter on every bread surface, and I find it isn't actually necessary.
I generally use mayonnaise, mustard, dijonnaise, pesto, chutney, relish etc. These give plenty of flavour and are easy to apply with my trusty piping bag :)
With these other delicious flavours you can't even taste the butter if you do add it in.
In saying that though, if adding butter is your personal preference, by all means go for it - there aren't any rules!
What's in the pipeline?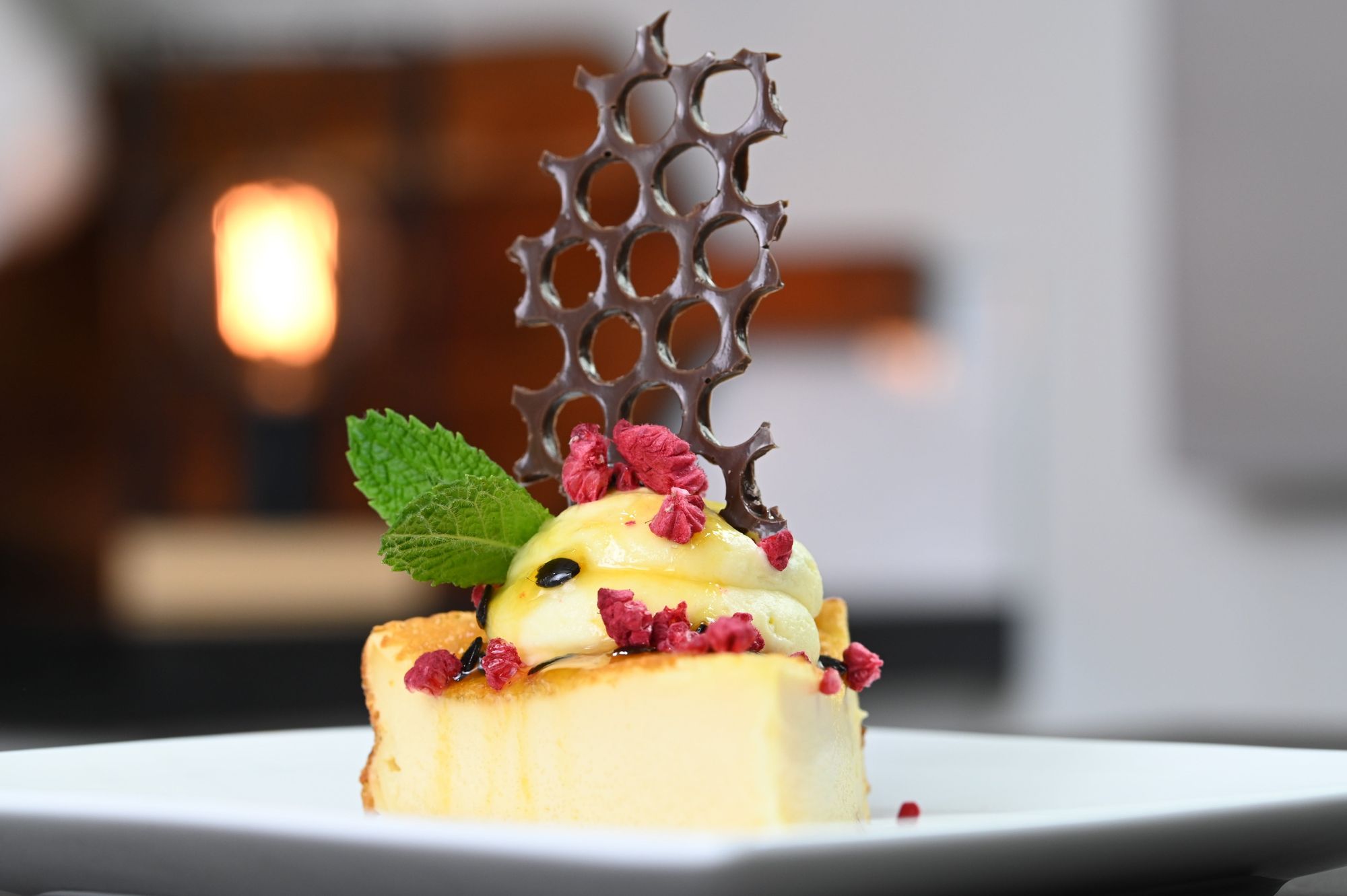 Here's a photo to keep you inspired. We've been working on a video making simple chocolate decorations that don't need a piping bag. Keep an eye out for it coming up soon.
Happy cooking,
Taryn