Quick Ways to Plan Ahead - Issue #6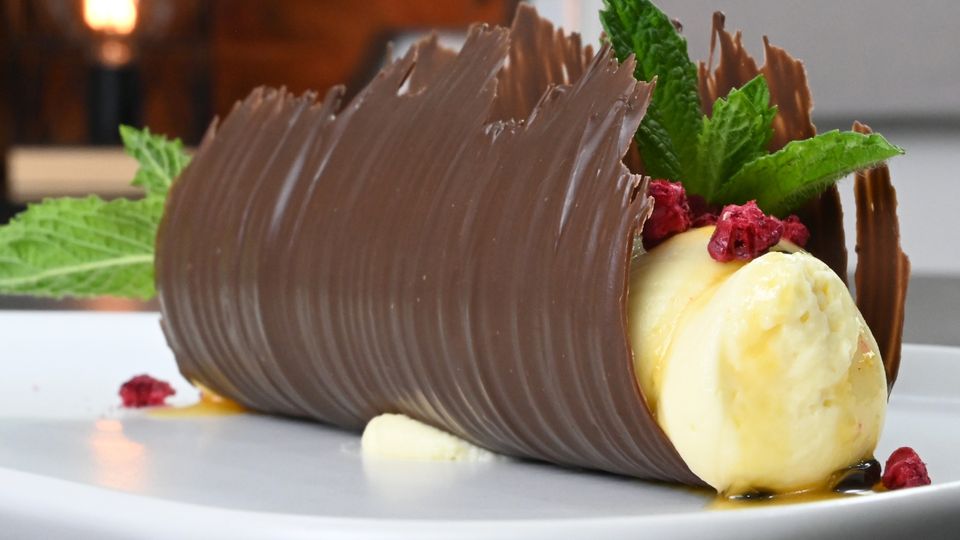 Happy Thursday!
We're just home from a lovely relaxing camping trip, soaking up some sunshine and getting lots of vitamin 'sea'! Now that we're home again reality is sinking in. School is back this week along with the monotonous regularity of packing lunches! So I have pulled out my trusty muffin recipe and am making some provision for the freezer!
I have added my recipe down below. Happy baking and feeling organised for the weeks ahead :)
In this issue:
Fresh off the press (+ Recipes) - Chocolate decorations you can make without a piping bag
Inspiration from my kitchen - Lunchbox muffins
Q&A - Why do my muffins stick to the paper cases?
What's in the pipeline? - Simple tea sandwiches - everything you need to know
Fresh off the press... (+ Recipes)
Our latest video has just been published - Chocolate decorations you can make without a piping bag.
Even the simplest chocolate decorations can enhance any dessert, and they're so easy to make. In this video you learn how to make simple chocolate decorations without using a piping bag.
As always we won't leave it there - we'll plate up some desserts and show you different ways you can use these beautiful decorations.
I hope you have fun trying these out, and I'm sure you'll wow you family and guests!
Click on the video to have a look and see what ideas we came up with…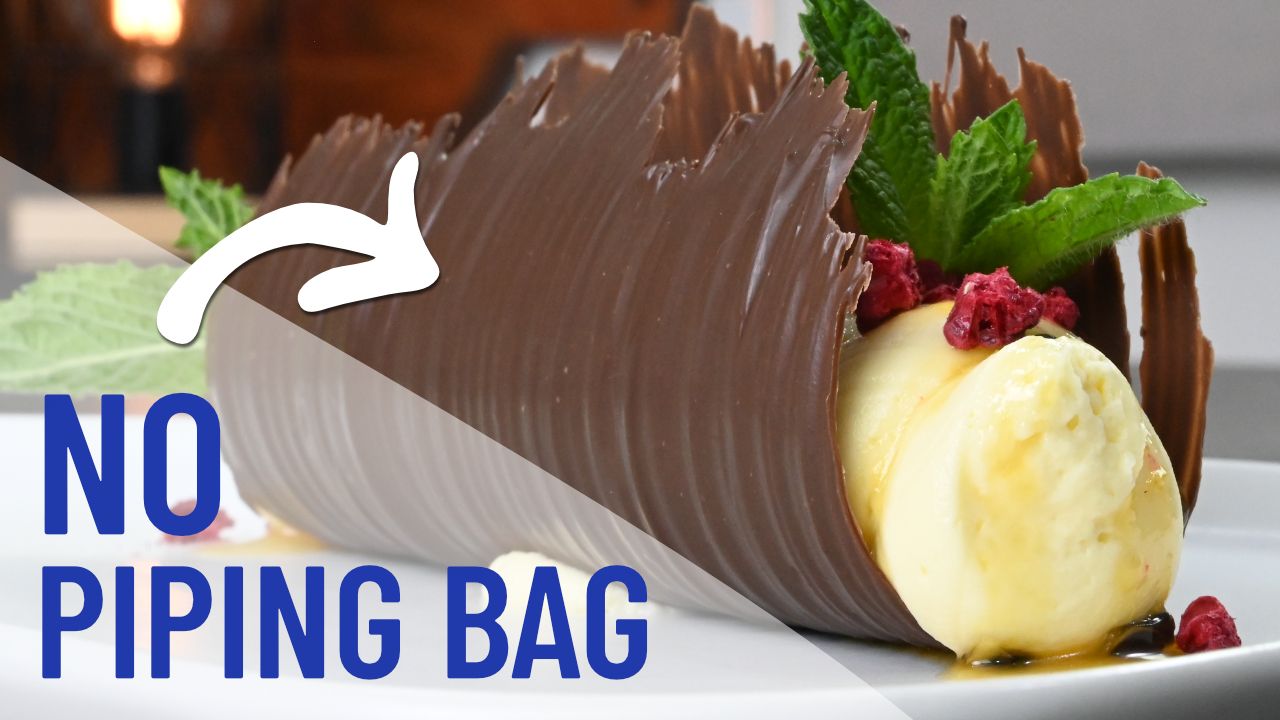 Chocolate Decorations
For these decorations I've used a compound chocolate (chocolate chips) since it's quick and easy.
If you are using a high cocoa content or couverture chocolate, make sure you temper it. If you don't you will get streaky lines through the chocolate, and it won't set hard.
Below are the recipes for the desserts I used in the video.
White Chocolate Mousse
Ingredients:
95ml (3 oz) fresh cream
170g (6 oz) white chocolate
250g (9 oz) cream cheese
2 teaspoons vanilla essence
190ml (7 oz) fresh cream
Method:
Bring the first measure of cream to the boil.
As soon as it starts to boil, turn off the heat and whisk in the white chocolate until completely smooth.
Set aside to cool until it doesn't feel at all warm, but is still soft. (If you left it too long and it has started to set, just melt it a little to make it soft again).
Beat the cream cheese until smooth, then gradually add in the chocolate mixture until combined.
Beat the remaining cream and vanilla essence to soft peaks.
Fold into the cream cheese and chocolate mix.
Pour into cups to set, or use in a piping bag like I did in this video.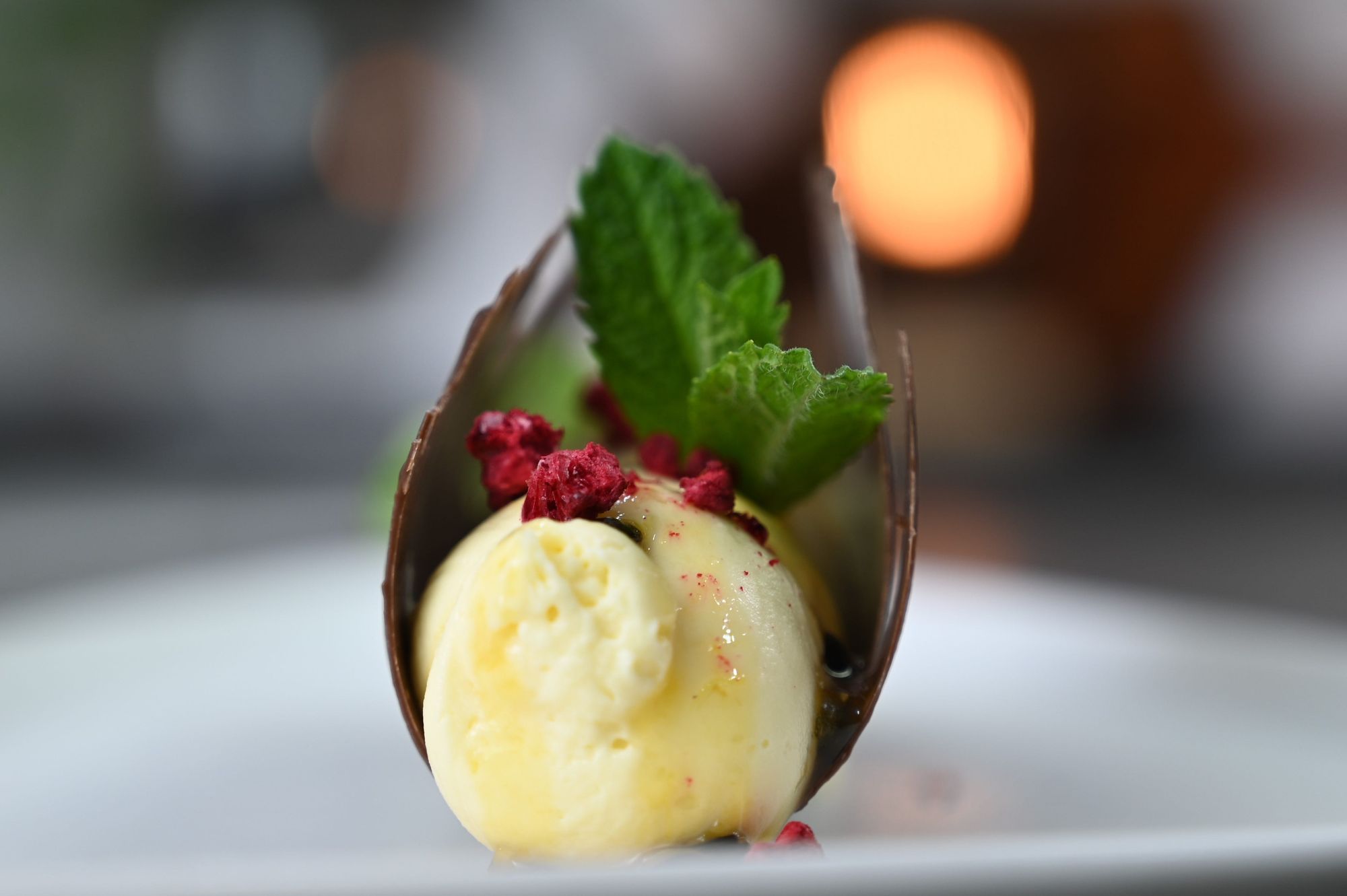 Milk Custard Tart
Ingredients:
4 eggs
3/4 cup caster sugar
1/2 cup melted butter
1 teaspoon vanilla essence
3/4 cup flour
2 cups milk
Method:
Preheat oven to 170 degrees Celsius (340 degrees Fahrenheit).
Line a 20cm round cake tin with baking paper.
Separate the eggs and beat the whites until stiff peaks form. It's very important to ensure you are using a clean bowl for this otherwise the egg whites won't foam up. Set aside.
Place the egg yolks and sugar into a separate bowl and beat until light and frothy.
With the beater on a low speed, slowly add the melted butter and vanilla essence.
Add a few spoons of flour at a time and gently incorporate.
Fold in the egg whites.
Pour the mixture into the prepared tin and bake for approximately 35 minutes or until it's set on top.
Cool before portioning to serve.
Inspiration from my kitchen
With school back into swing for us this week, I have pulled out my trusty muffin recipe. Homemade muffins are a great lunch box option, you can chop and change the fillings to suit what you have on hand, and they freeze well.
I often pop a frozen muffin into each lunch box and by morning tea time they're fully defrosted and ready to enjoy. I love the way you can alter the sugar content or substitute a healthier sweetener. You can also add different healthier things in, and really make them nutritious and delicious.
Here's my simple recipe.
Ingredients:
2 1/2 cups self raising flour
100g (3 1/2 oz) butter or solid coconut oil
1 cup sugar (though I only use 1/2 a cup)
1 cup milk or milk substitute
1 egg
1 cup of berries (you can switch this out for other alternatives, see below)
1/2 cup white chocolate
Method:
Preheat the oven to 180 degrees Celsius.
Rub the butter into the flour.
Add in the sugar, milk and egg and mix until just combined.
Fold in the berries and chocolate.
Spoon into muffin tins.
Bake for approximately 12 mins.
Some flavours I have made are rhubarb and strawberry, stewed apple and walnuts, orange zest and chocolate chips, grated apple and blueberries. You can honestly play around with any flavours and combinations here. What are some of your favourite muffin flavours?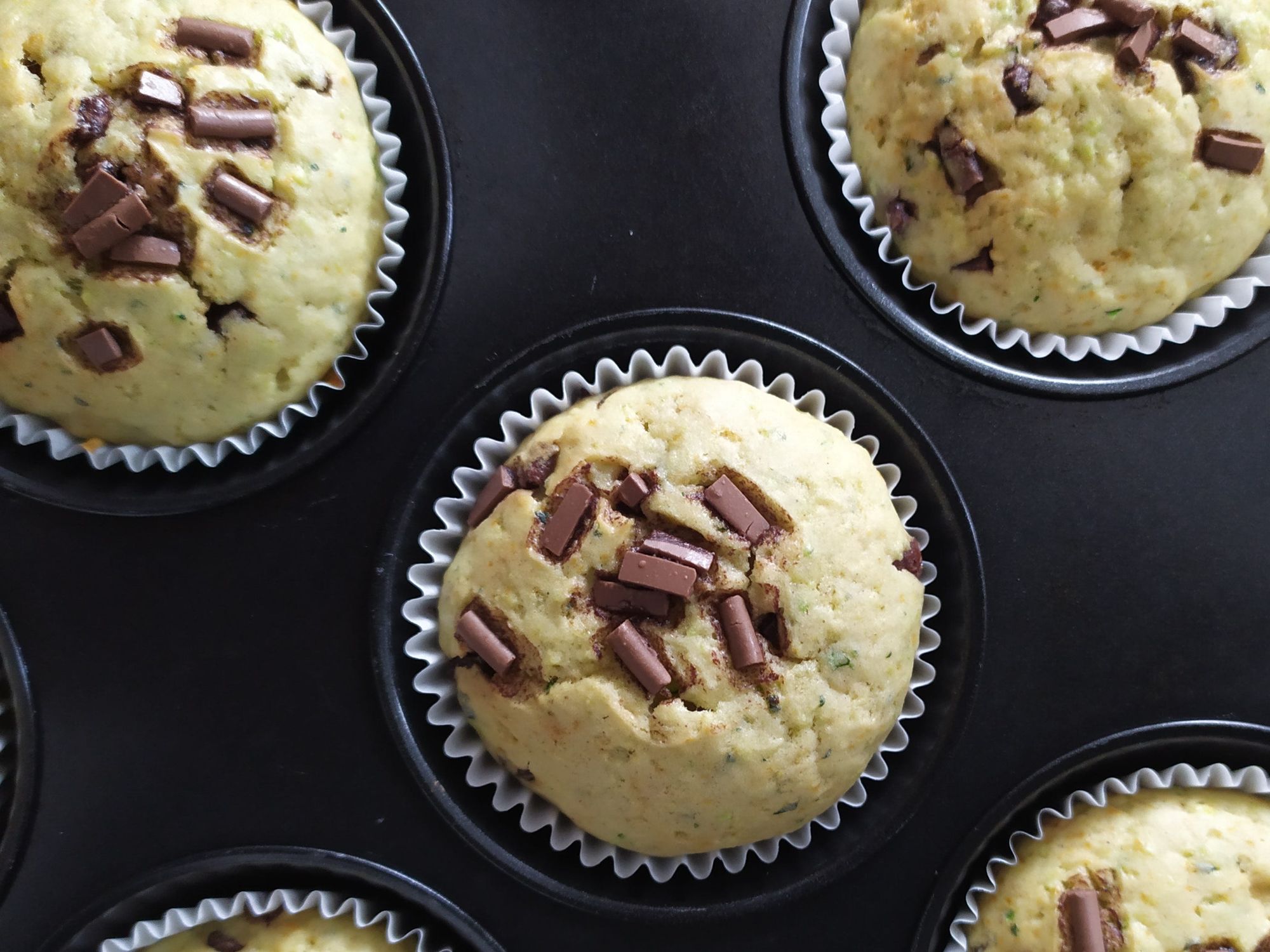 With zucchini/courgette in abundance here at the moment, I used a cup of grated zucchini/courgette and chocolate chips for these. I also added a teaspoon of cinnamon since it goes nicely with the zucchini/courgette.
Q&A
Q: Why do my muffins often stick to the paper cups? It is so frustrating leaving behind half the muffin in the paper case!
A: This is a great question and no doubt one that is very frustrating! Some people say to spray the paper muffin cups, but that really defeats the purpose of even using a paper muffin cup in the first place. I've been experimenting with this and have found a few simple things that might be causing the stuck paper cup dilemma.
Firstly, if you try to take the wrapper off the muffin fresh out of the oven while it's still warm and oh so tempting, you will often find they stick to the wrappers. If you wait until they're cold, you don't seem to have this problem.
Another thing I have noticed is that the amount of sugar in the muffin plays a big part too. I often find you can safely halve the amount of sugar stated in most muffin recipes and they still turn out plenty sweet enough, and have the added bonus of not sticking to the paper cup. (A high sugar content can cause caramelisation against the paper. A low amount of fat in the recipe can also contribute to the sticking).
Lastly, if you are still not having much luck, try making you own paper cups with a non stick baking paper. All you need to do is cut some squares of baking paper. Find a cup or something similar that fits snuggly into your muffin tin. Turn it upside down, put the baking paper square on top and firmly crease the baking paper over. Then you can put the papers into your muffin tin and use as you normally would.
What's in the pipeline?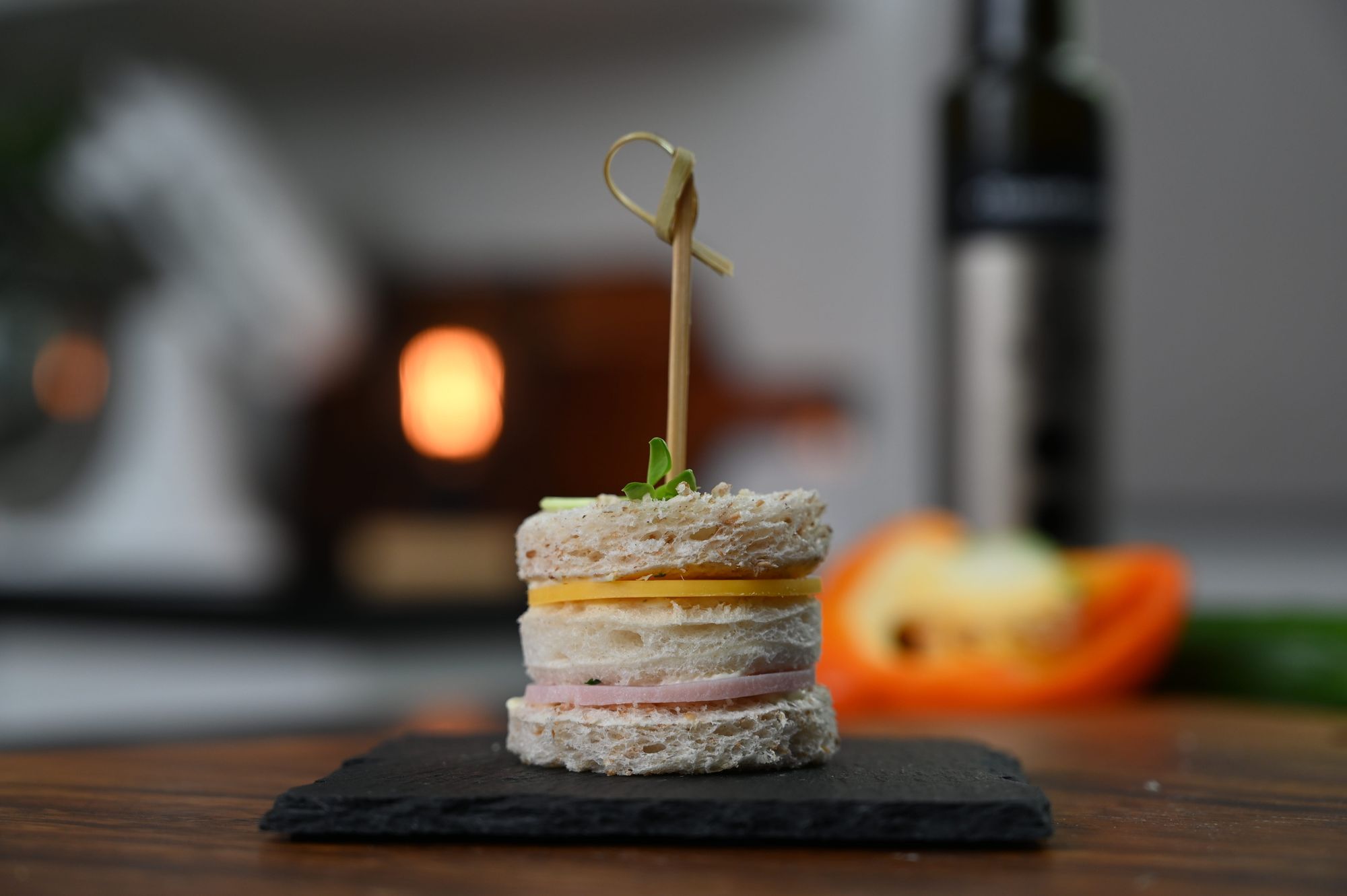 Tea sandwiches, even in their simplest form are the ultimate in glamour and sophistication, and there's nothing challenging about making them! We've been having fun playing around with presenting very simple, yet elegant sandwiches this week.
Keep an eye out for an upcoming video to find out our tips for making a selection of simple dainty sandwiches.
Happy cooking,
Taryn