Blueberry Compote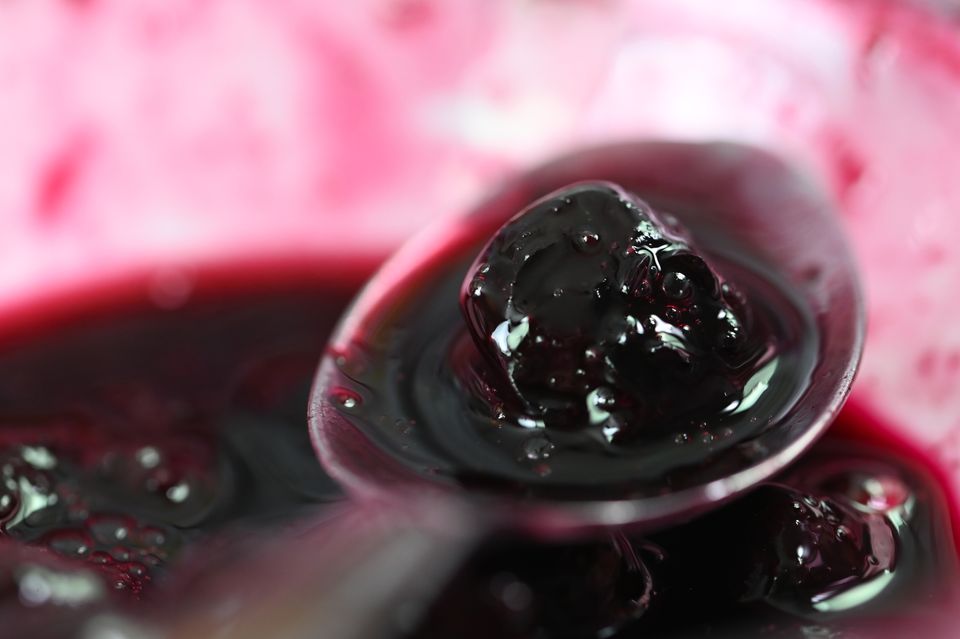 The addition of a fruity compote can elevate even the simplest dessert.
This blueberry compote with a hint of maple syrup and lemon creates an indulgent deep purple sauce - perfect for drizzling over pancakes, waffles, or creamy desserts for a burst of fruity deliciousness.
Ingredients:
Makes approximately 3/4 cup
1 cup blueberries (fresh or frozen)
1/8 cup maple syrup or sweetener of your choice
1 tablespoon water
1 lemon, zested
1/2 tablespoon lemon juice
1/4 teaspoon vanilla essence
Method:
Place half the blueberries into a small pot (keep the rest for later).
Add all the other ingredients to the pot and bring it to a gentle simmer, stirring occasionally.
After about 5 minutes, add the remaining berries and continue to simmer for another 5 minutes or until the sauce has reduced to a syrupy consistency.
Leave to cool and little, and gel up.
Use to enhance the flavour and presentation of your desserts.
Serving Suggestions: