Chocolate Bavarois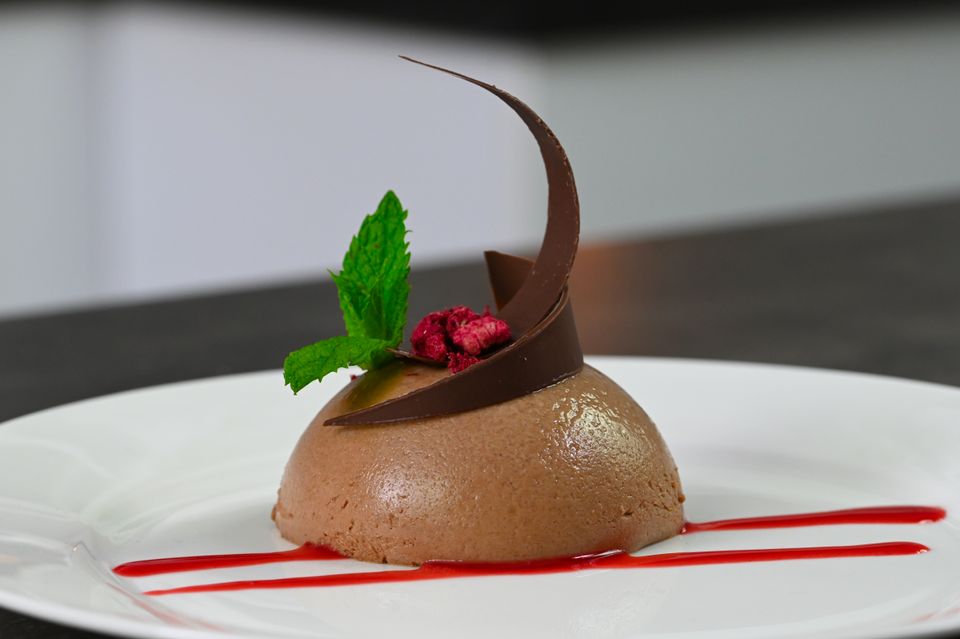 Sweet, rich and creamy, this chocolate bavarois is a perfect make ahead dessert that can be plated in show stopping ways.
You can serve it with a berry coulis and garnish with a chocolate decoration to take your plating to the next level.
Keep in mind that the quality of the chocolate you use in this will determine the quality of the taste.
Ingredients:
10g (3 teaspoons) gelatine
2 egg yolks
50g (1 3/4 oz) caster sugar
225g (7 oz) milk
60g (2 oz) chocolate, grated
225g (7 oz) cream, whipped
Method:
Bloom the gelatine in a little water.
Cream egg yolks and sugar until light and creamy.
Put the milk into a sauce pan, grate in the chocolate and gently bring to the boil.
Whisk into the yolk mixture.
Return the mixture to a heavy-based pan and heat gently without boiling until the custard is thick enough to coat the back of a spoon.
Remove from the heat, add the gelatine and stir to melt and combine.
Gently fold in the whipped cream.
Pour into the prepared mould.
Place in the fridge and allow to set for at least 2 hours before turning out of the mould.