Chocolate Brownie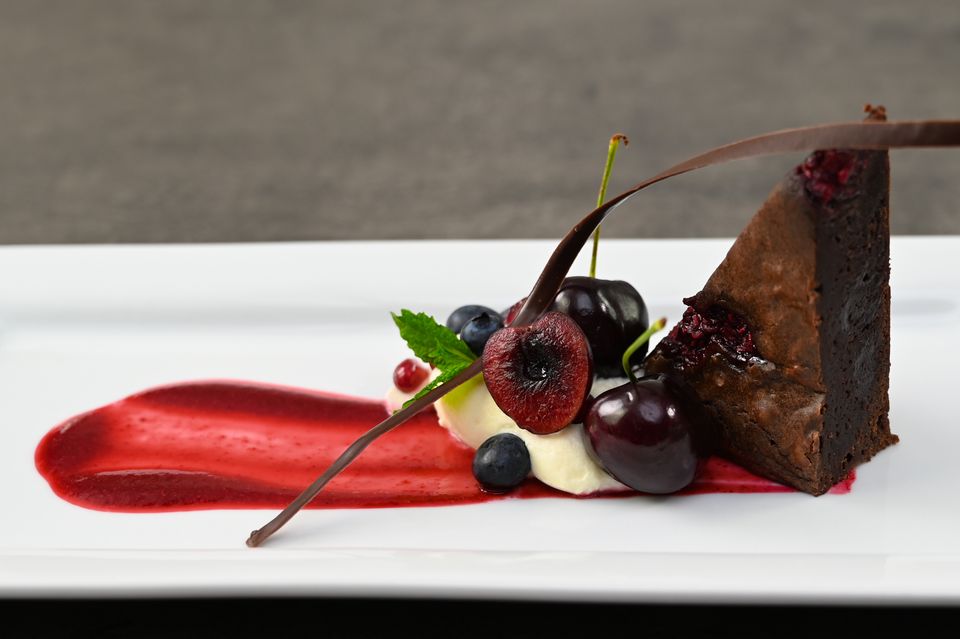 There's nothing more delicious than a rich, gooey, chocolate brownie, studded with raspberries. The combination of tart raspberries and rich chocolate is amazing!
This is a very simple recipe and it bakes very quickly. In fact under-baking it is what contributes to the gooey texture we all look for in a brownie… make sure you take it out when it's set around the edge and still wobbly in the centre.
I love the addition of raspberries for the flavour, but also the red colour and if you want to take it a notch further in presentation and flavour, add a handful of while chocolate bits.
Ingredients:
200g (7oz) dark chocolate, chopped
250g (8oz) butter
200g (7 1/4oz) brown sugar
4 eggs
200g (7oz) flour
1/4 teaspoon baking powder
40g (1 1/2oz) cocoa
1 1/2 cups raspberries, fresh or frozen
Method:
Pre-heat oven to 180 degrees Celsius (350 degrees Fahrenheit).
Melt chocolate and butter together in a small saucepan over a low heat. Stir until melted and smooth.
Whisk eggs and sugar together.
Slowly whisk the melted chocolate into the egg and sugar.
Sift over the flour, baking powder and cocoa power and gently mix to combine.
Pour into a 23cm square, baking paper lined tin.
Top with raspberries and bake at 160 degrees Celsius (320 degrees Fahrenheit) for approximately 20 minutes or until the centre is slightly wobbly.
Leave to cool at room temperature.