Easy Hollandaise Sauce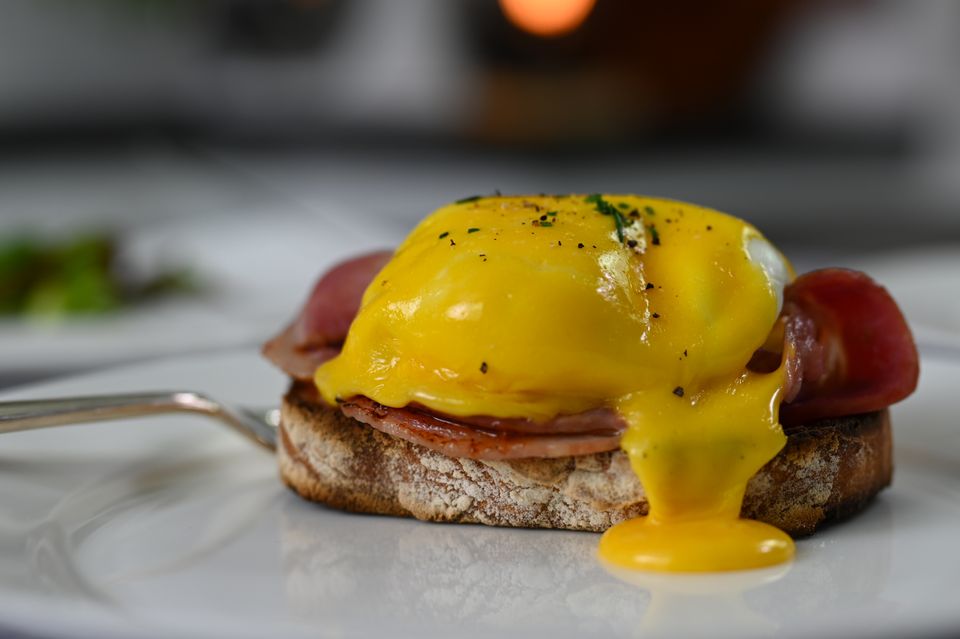 Indulge in the velvety richness of homemade hollandaise sauce with this simple recipe. There's no whisking needed for this fail-proof recipe, and you'll be creating a luscious, tangy sauce that pairs flawlessly with poached eggs, asparagus, or delicate seafood dishes, in minutes.
Ingredients:
Makes approximately 3/4 cup
2 egg yolks, at room temperature
1 teaspoon lemon juice (make sure it's not straight from the fridge)
1 teaspoon room temperature water
Pinch of salt
115g (3 1/2 oz) butter
Method:
Put yolks, lemon juice, water and salt into a small jug that snuggly fits a stick blender.
Melt the butter until it's completely melted and bubbling. If you have a thermometer it should reach 110 degrees Celsius (230 degrees Fahrenheit).
Start the stick blender, then slowly drizzle in the piping hot butter.
Use as soon as possible and within 2 hours. If you're not using it straight away, keep the sauce warm.
Serving Suggestions:
Eggs, obviously ;)
Salmon
Steak
Vegetables like broccoli, cauliflower, beans, asparagus, roasted potatoes
Variations:
To make béarnaise sauce, use the same method, but instead of using lemon juice and water, use a tarragon vinegar reduction - the recipe for this is below.
Tarragon Vinegar Reduction
Ingredients:
1 1/2 tablespoons white wine
1 1/2 tablespoon white wine vinegar
6 black peppercorns
1 small shallot, finely diced
2 sprigs fresh tarragon, finely chopped
Method:
Combine all the ingredients in a small saucepan.
Simmer for about 2 minutes, then remove from the heat and leave to infuse for about 5 minutes.
Strain it (squeezing out as much liquid as possible). You should have about 1 tablespoon.
Use once cool.