Homemade Tortilla Wraps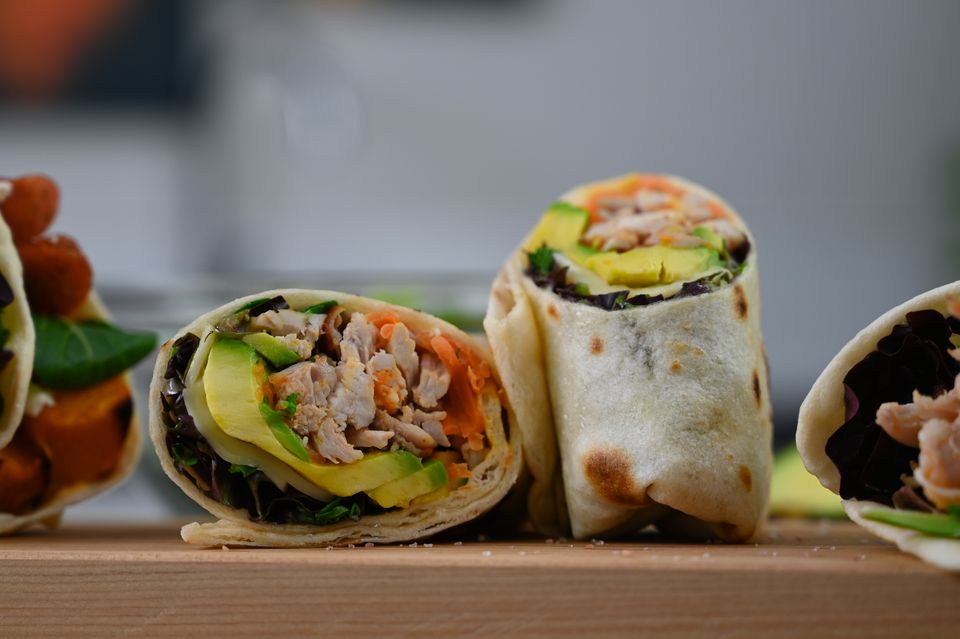 Discover the art of creating homemade tortilla wraps, where simplicity meets satisfaction.
With a few basic ingredients and simple steps, you'll quickly master making these fluffy tortillas from scratch. Once you've made them yourself you'll struggle to go back to store bought wraps!
These a so soft and even keep a few days if you wrap them in an airtight zip lock bag.
Ingredients:
340g (12oz) flour
1/2 teaspoon salt
1 teaspoon baking powder
1/4 cup (50g) oil
175g (6 oz) warm water
Method:
Place all the ingredients into the bowl of a stand mixer.
Using a dough hook, mix until it all comes together.
Wrap in a silicone mat for approximately 30minutes.
Cut into 12 portions.
Roll each piece into a thin circle.
Put the rolled dough into a hot, dry fry pan and cook for a few minutes until puffy.
Flip and cook the other side. (Watch carefully as these will burn quickly.)
Transfer the cooked wrap to a plate and repeat with remain dough.
Filling suggestions:
You can fill these with any of your favourite fillings - use your imagination and what you have on hand to create some of your own perfect combinations.
Breakfast wrap - scrambled egg, bacon, cheese and chives.
Lunch wrap - leafy salad greens, roasted pumpkin, avocado, lightly fried chorizo sausage, feta cheese and a sour cream and mustard dressing.
Dinner wrap - Lettuce leaves, shredded chicken, carrot ribbons, cheese slices, avocado, aioli, chopped parsley.