Lamb and Feta Tortilla Pinwheel Sandwiches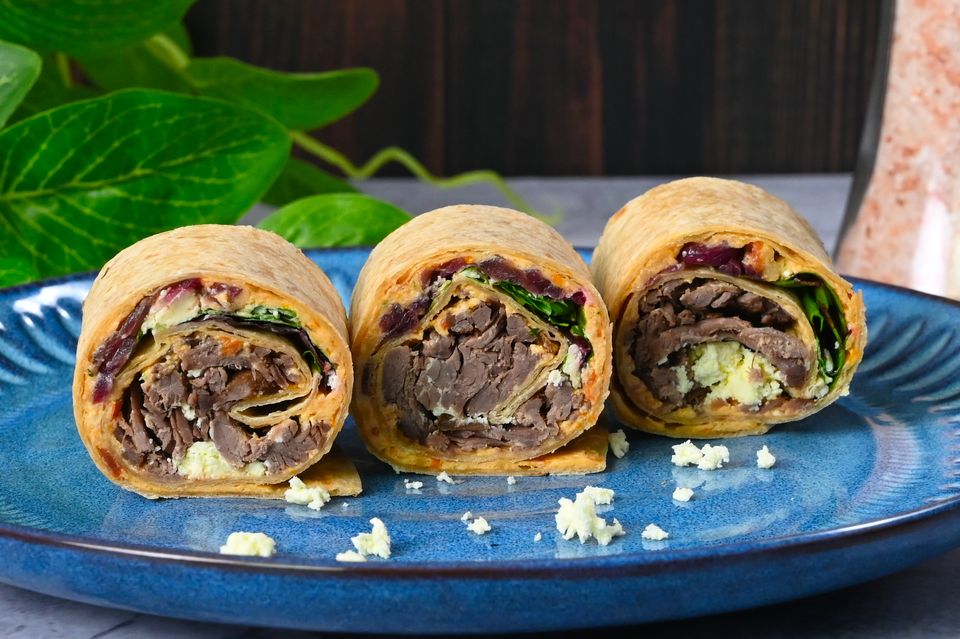 These savoury pinwheels combine succulent lamb, sweet caramelized red onions, creamy feta cheese, and tangy sundried tomato pesto, all wrapped in a soft tortilla. With each bite, savour the perfect balance of textures and the explosion of Mediterranean-inspired flavours.
Whether you're hosting a party or craving a satisfying snack, these pinwheels are a crowd-pleasing treat.
Ingredients:
Tortilla wraps (I used caramelised onion flavour, but anything will work)
Cream cheese
Sundried tomato pesto
Pulled lamb (or left over roast meat)
Feta cheese
Leafy salad greens
Caramelised red onion
Method:
Mix 3 heaped tablespoons of cream cheese and sundried tomato pesto together until smooth.
Cut the 2 side edges (approximately 2cm) off the tortilla.
Spread on the cream cheese mixture generously, making sure you have some all over.
Add a generous strip of lamb along the bottom edge.
Add a strip of leafy salad greens.
Add a strip of caramelised red onion.
Sprinkle the feta cheese all over.
Tightly roll up and refrigerate to firm up a little before cutting.