Milk Custard Tart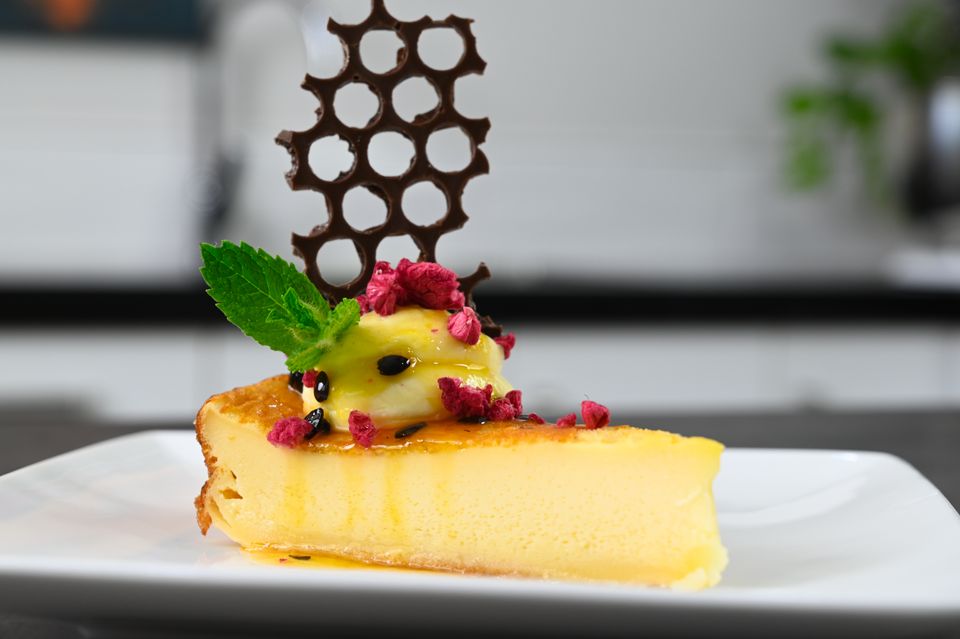 This tart has a fudgy base, a smooth custard centre and a spongy top layer. Magically it's all made with one batter, poured into a baking dish. When it comes out of the oven, it has these 3 completely different layers!
If you love vanilla sponge and custard, you're sure to love this milk custard tart too.
Ingredients:
4 eggs
3/4 cup caster sugar
1/2 cup melted butter
1 teaspoon vanilla essence
3/4 cup flour
2 cups milk
Method:
Preheat oven to 170 degrees.
Line a 20cm round cake tin with baking paper.
Separate the eggs and beat the whites until stiff peaks form. It's very important to ensure you are using a clean bowl for this otherwise the egg whites won't foam up. Set aside.
Place the egg yolks and sugar into a separate bowl and beat until light and frothy.
With the beater on a low speed, slowly add the melted butter and vanilla essence.
Add a few spoons of flour at a time and gently incorporate.
Fold in the egg whites.
Pour the mixture into the prepared tin and bake for approximately 35minutes or until set on the top.
To see how to make the chocolate decorations used on this cake, see https://youtu.be/66WHzP0RnqE