Prosciutto Rose Wafers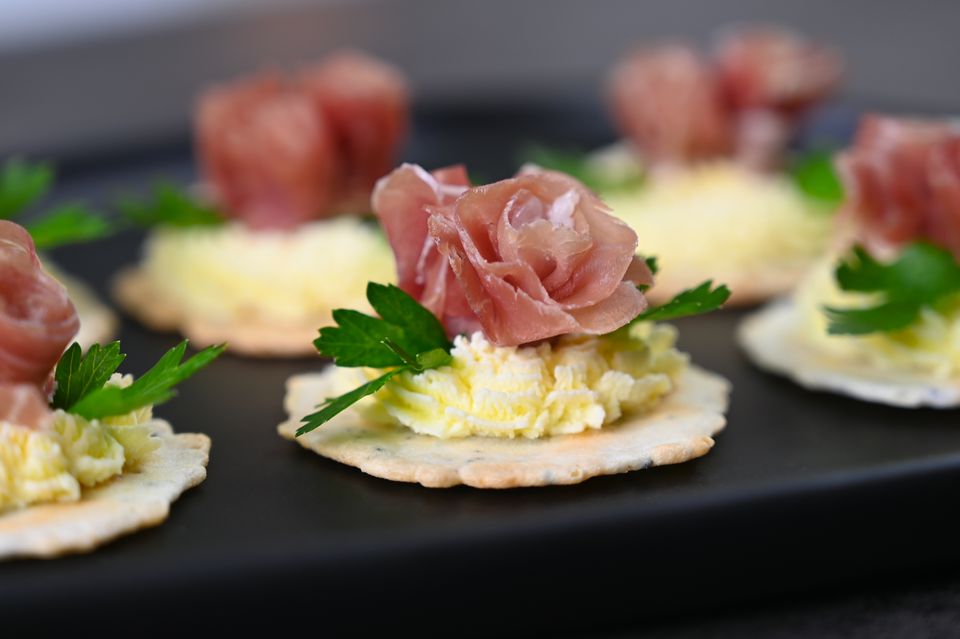 Delicate strips of dry-cured prosciutto can form the most beautiful edible roses.
These tasty prosciutto rose and cream cheese wafers would be a perfect hors d'oeuvre at a cocktail or wedding celebration, adding a level of sophistication and intrigue, but also appealing to the taste buds.
Ingredients:
Plain wafer crackers
Spreadable cream cheese
Prosciutto slices
Fresh flat leaf parsley or dill to garnish
Method:
Pipe a rosette of cream cheese onto each wafer cracker.
Cut the prosciutto into thin strips and roll up into a rose shape. You can tease out the edges to make it look more realistic.
Put 3 roses onto each wafer.
Garnish with dill or parsley. If you use a skewer, you can push it into the base of the herbs which makes them stand up rather than lie flat.