Salami and Cheese Tortilla Pinwheel Sandwiches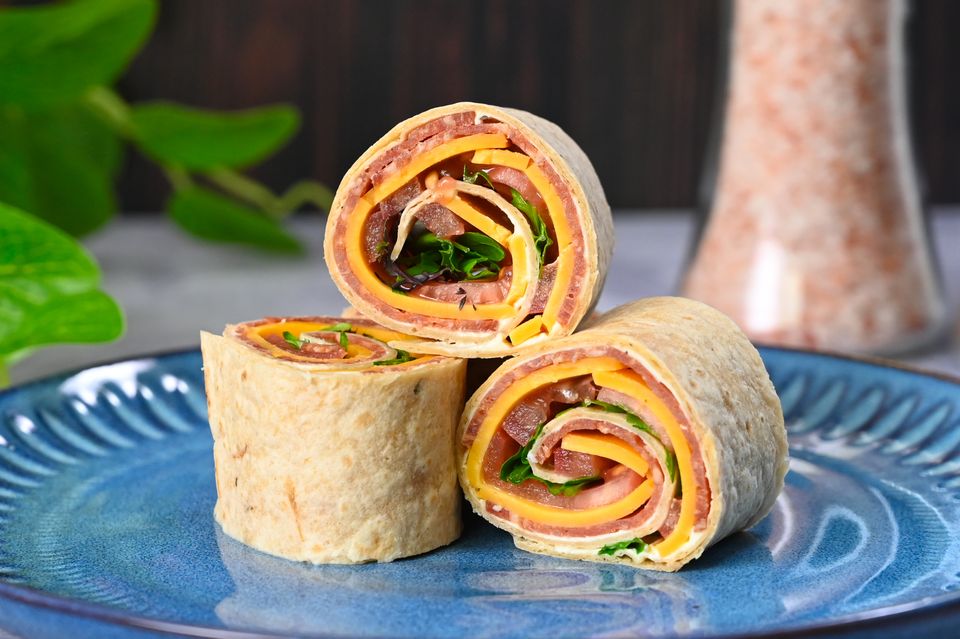 These simple, yet stunning pinwheels are sure to please your senses. A beautiful combination of vibrant colours
Indulge in a delightful blend of flavours with our irresistible salami, cheese, and tomato tortilla pinwheels. This savoury combination features slices of savoury salami, gooey cheese, and juicy tomatoes, all wrapped in a soft tortilla.
Each bite delivers a burst of rich, tangy, and cheesy goodness, making these pinwheels a perfect choice for any occasion. Whether you're hosting a party or simply craving a satisfying snack, these pinwheels are sure to please your taste buds.
Ingredients:
Tortilla wraps (I used caramelised onion flavour, but anything will work)
Cream cheese
Onion dip
Leafy salad greens
Tomato
Cheese slices
Sliced salami
Method:
Mix 3 heaped tablespoons of cream cheese and onion dip together until smooth.
Cut the 2 side edges (approximately 2cm) off the tortilla.
Spread on the cream cheese mixture generously, making sure you have some all over.
Layer on the salami, tomato and cheese.
Add some leafy salad greens.
Tightly roll up and refrigerate to firm up a little before cutting.