Salmon and Avocado Mini Tortillas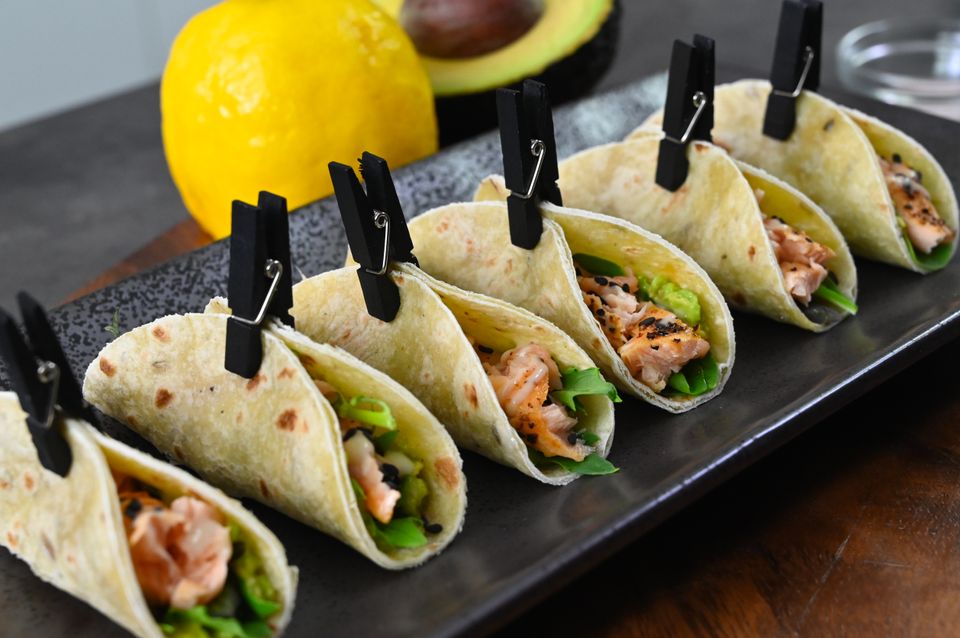 Anything served as a miniature version not only looks amazing, but it also bursts with intense flavours all in a small mouthful!
Why not try these mini soft tortillas for your next finger food event or hors d'oeuvre.
Filled with flaky salmon, avocado, leafy salad greens and creamy mayonnaise they're sure to be devoured.
Ingredients:
Salmon fillet or smoked salmon
Avocado
Tortilla wraps
Leafy salad greens
Mayonnaise, optional
Black sesame seeds, optional
Method:
Cut the tortilla into small circles using a circle cutter.
Spread with some mashed avocado.
Add some leafy salad greens and then top with a little flaked salmon.
Pipe over some mayonnaise and finish with a sprinkle of sesame seeds.
Peg the sides up enclosing the filling in the centre.