Sesame Tuile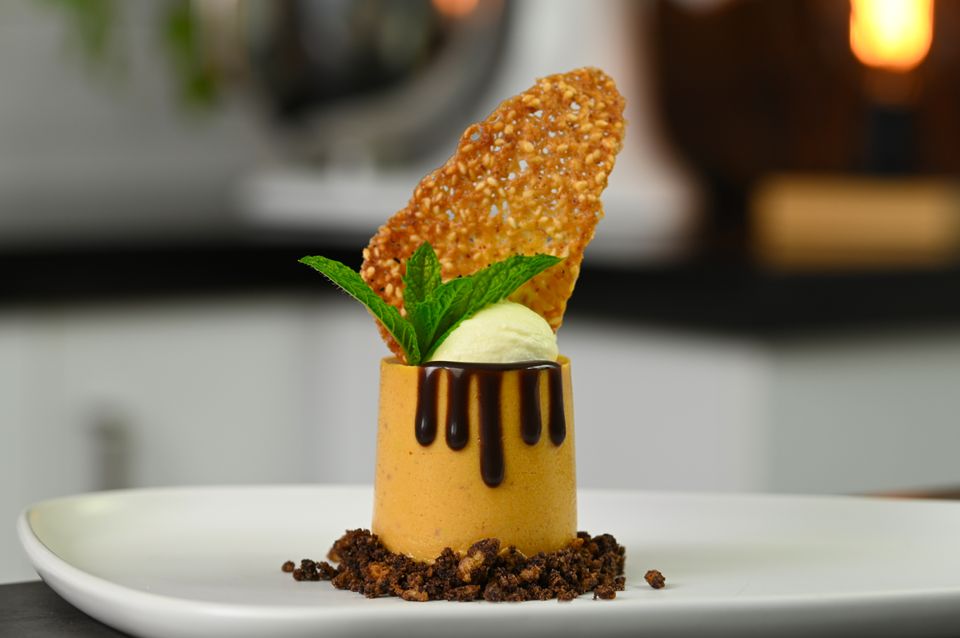 An interesting twist on the classic French tuile, this sesame seed tuile biscuit can add a delicious crunch component to elevate your desserts.
It has a sweet, nutty flavour which can complement a range of dessert flavours.
Ingredients:
50g (1 3/4 oz) water
12g (1/2 oz) liquid glucose
60g (2 oz) butter
125g (4 oz) icing sugar
35g (1 oz) flour
60g (2 oz) ground almonds
60g (2 oz) sesame seeds
Method:
Mix the icing sugar, flour, ground almonds and sesame seeds together.
Put the water, liquid glucose and butter into a small pot and bring to the boil.
Once boiling, pour over the dry ingredients and mix until completely combined.
Leave to cool, before moulding, baking and shaping.
Tuile paste will keep in the fridge for a week or so, and this recipe will make a substantial amount of tuiles. Feel free to halve it.
I plated this with a Peppermint Crisp Tart.