Shredded Chicken Tortilla Pinwheel Sandwiches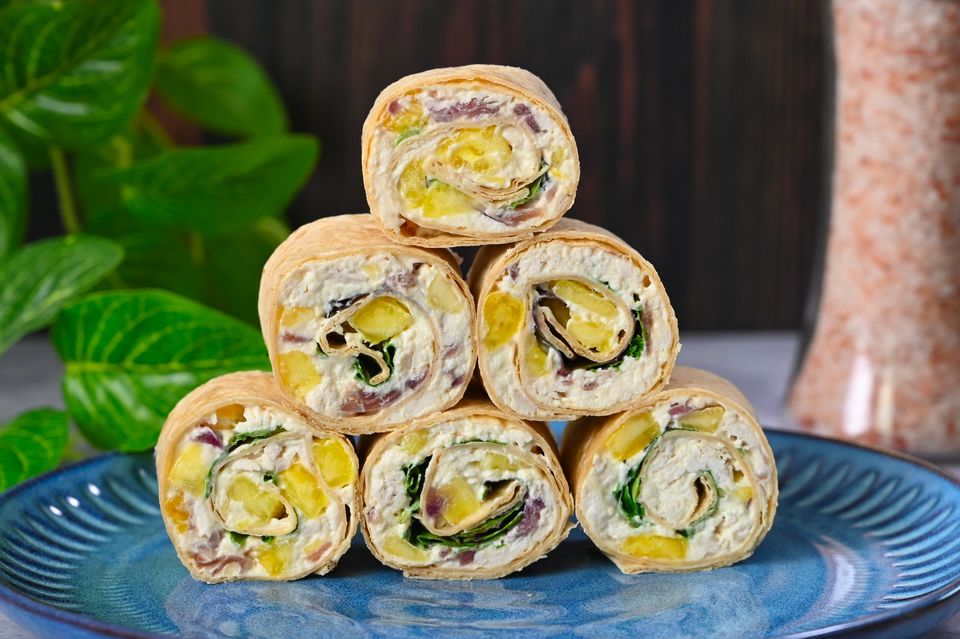 Experience a tropical twist with our delicious chicken, caramelized red onion, and fresh pineapple tortilla pinwheel sandwiches. Tender shredded chicken, sweet and savoury caramelized red onions, and juicy chunks of fresh pineapple come together in a delightful fusion of tastes and textures.
Each bite is a burst of tangy, sweet, and savoury goodness, perfectly wrapped in a soft tortilla.
Whether you're looking for a quick appetizer or a delicious snack, these pinwheels will transport your taste buds to the tropics.
Ingredients:
Tortilla wraps (I used caramelised onion flavour, but anything will work)
Cream cheese
Onion dip
Leafy salad greens
Shredded chicken
Caramelised red onion
Pineapple (fresh or tinned)
Method:
Mix 3 heaped tablespoons of cream cheese and onion dip together until smooth.
Add in the chicken and mix well.
Add the caramelised onion and mix well.
Cut the pineapple into small pieces, add in and mix well. (If you're using tinned pineapple make sure it is well drained.)
Cut the 2 side edges (approximately 2cm) off the tortilla.
Generously spread on the chicken mixture, making sure you have some all over.
Add some leafy salad greens.
Tightly roll up and refrigerate to firm up a little before cutting.