Tomato and Feta No-Cook Entrée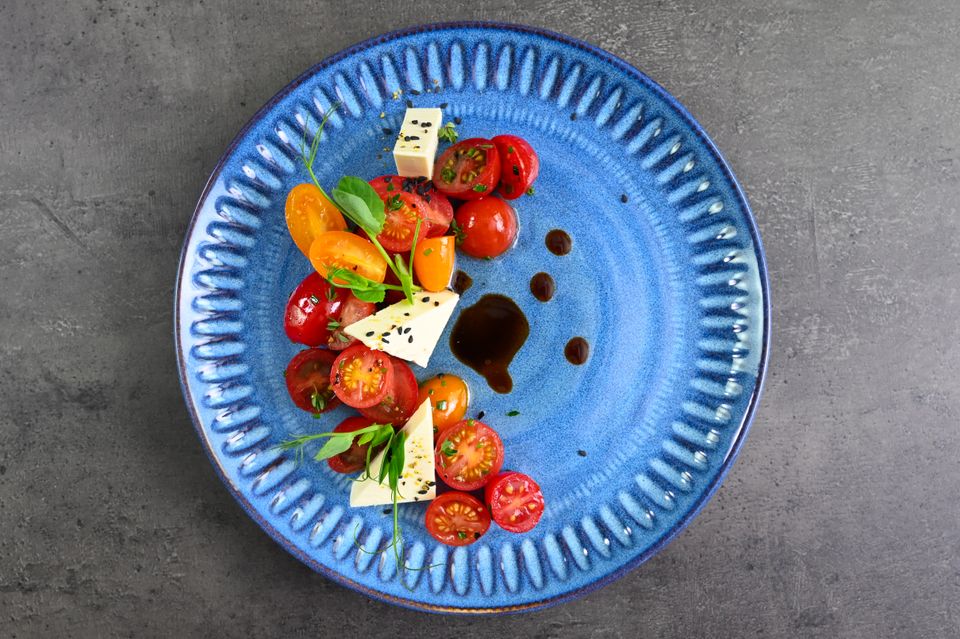 This is a light and refreshing, simple entrée dish combining the natural sweetness of ripe, juicy cherry tomatoes with the creamy tanginess of feta cheese. Topped with a drizzle of olive oil and sprinkled with fresh fragrant herbs and a hint to lemon pepper, this colourful entrée is sure to be a great start to your dinner party.
It is also very quick to put together and delicious served with a platter of sliced bread to share.
Ingredients:
Cherry tomato variety (the more the better)
Feta cheese
Fresh thyme
Fresh chives
Snow pea shoots
Olive oil
Salt and pepper
Lemon pepper
Black sesame seeds
Fresh bread
Method:
Cut the cherry tomatoes and put into a small bowl.
Drizzle with olive oil, and season with salt and pepper and chopped herbs.
Arrange on the plate.
Cut feta and position on the plate.
Sprinkle on lemon pepper and sesame seeds.
Garnish with snow pea shoots.
Add oil and balsamic to the plate for dipping.