White Chocolate Mousse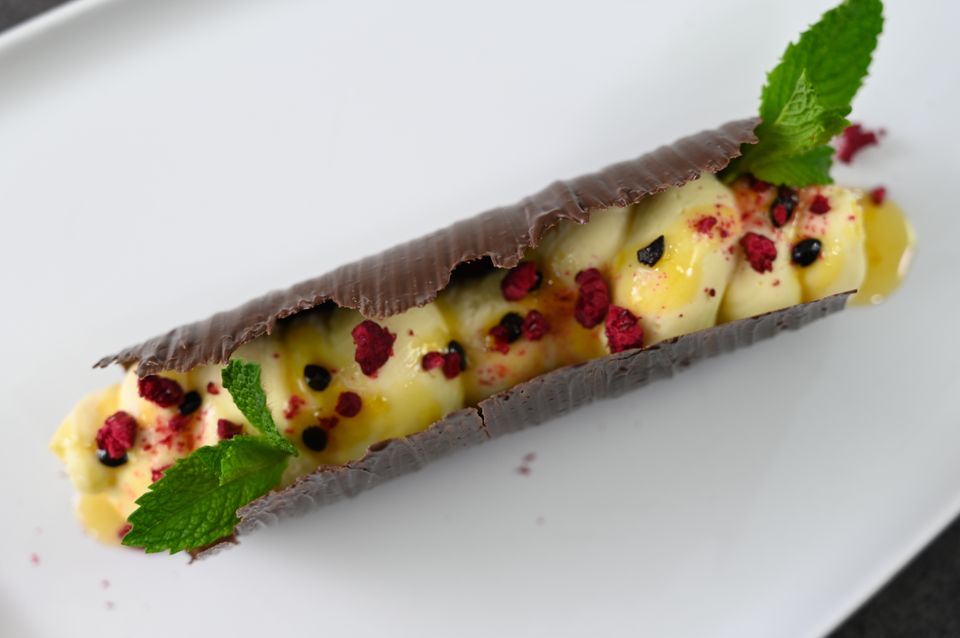 This delicious, creamy white chocolate mousse is so easy to make and an absolute winner. You can set it as a cheesecake, pipe it into containers or straight onto your serving plate - it's so versatile.
With a smooth creamy base it goes well with many different sauces and garnishes to create a variety of different desserts.
Ingredients:
95ml fresh cream
170g (6 oz) white chocolate
250g (8 1/2 oz) cream cheese
2 teaspoons vanilla essence
190ml fresh cream
Method:
Bring the first measure of cream to the boil.
As soon as it starts to boil, turn off the heat and whisk in the white chocolate until completely smooth.
Cool until it doesn't feel warm, but hasn't completely set hard.
Beat the cream cheese until smooth, then gradually add in the chocolate mixture.
Beat the remaining cream and vanilla essence to soft peaks.
Fold into the cream cheese and chocolate mix.
Pour or pipe into desired containers.
Chill to serve.
To see how to make the chocolate decorations used on this cake, see https://youtu.be/66WHzP0RnqE