Creamy Sago Pudding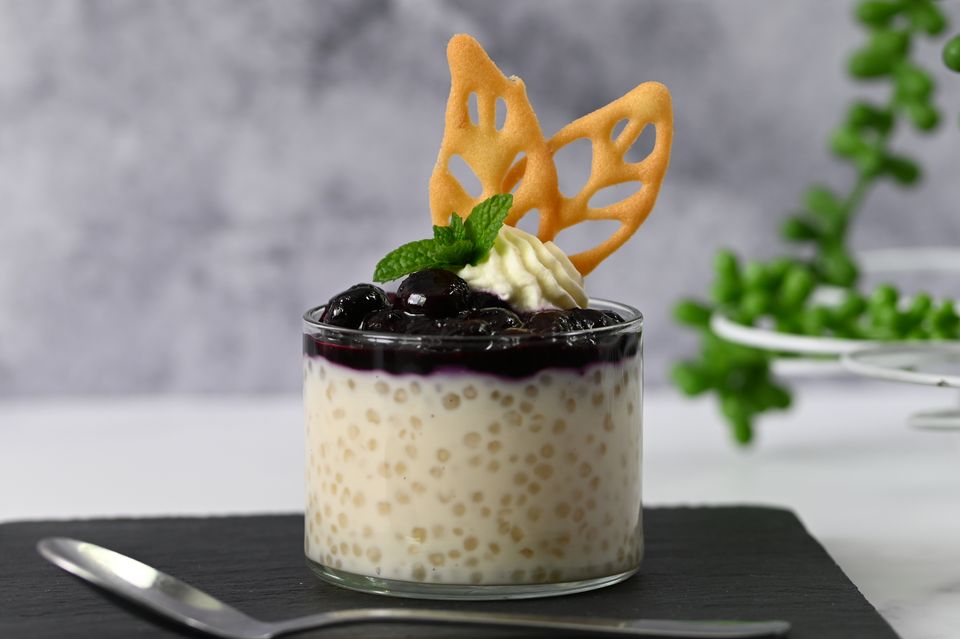 Immerse yourself in a delicious thick, velvety sago (tapioca) pudding, topped with a vibrant blueberry compote.
This sumptuous dessert offers a symphony of textures and flavours, and is also egg and dairy free. It's so quick and easy, yet looks and tastes amazing.
Ingredients:
Makes six ramekin sized serves.
1/3 cup sago or tapioca pearls
2 cups coconut milk (or milk of choice)
1/2 cup coconut cream (or use more milk)
1/2 cup granulated sugar (I used raw sugar)
1 teaspoon vanilla essence
1 recipe blueberry compote to serve
Method:
In a small pot combine the sago pearls, coconut cream and coconut milk.
Leave it for about 30 minutes for the pearls to thicken.
Add the sugar and place over a medium heat.
Once it starts to simmer, reduce the heat to low and gently stir for about 10 minutes or until the pearls are transparent.
Add in the vanilla essence.
Pour into 6 small dessert ramekins and refrigerate for at least 4 hours.
I served this with a blueberry compote and tuile biscuit.